In a matter of months, Kim Jong-un and President Trump went from threatening nuclear destruction to planning a face-to-face meeting.
November 2016: Obama warns Trump about North Korea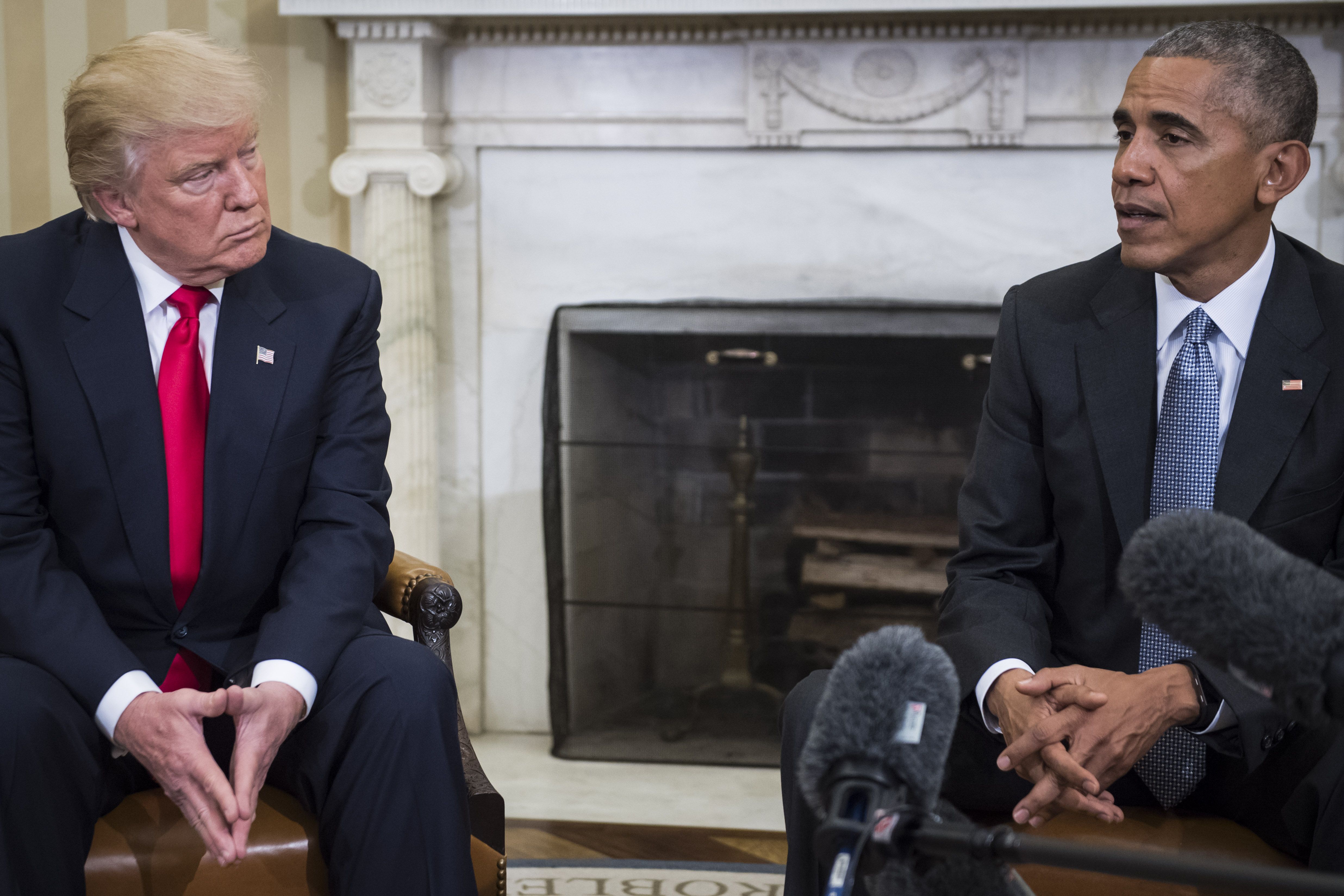 November, 2016: When Trump visited the White House after his election, Obama told him North Korea was the biggest threat he'd face. Photo: Jabin Botsford/The Washington Post via Getty Images
February 2017: The first test of Trump's presidency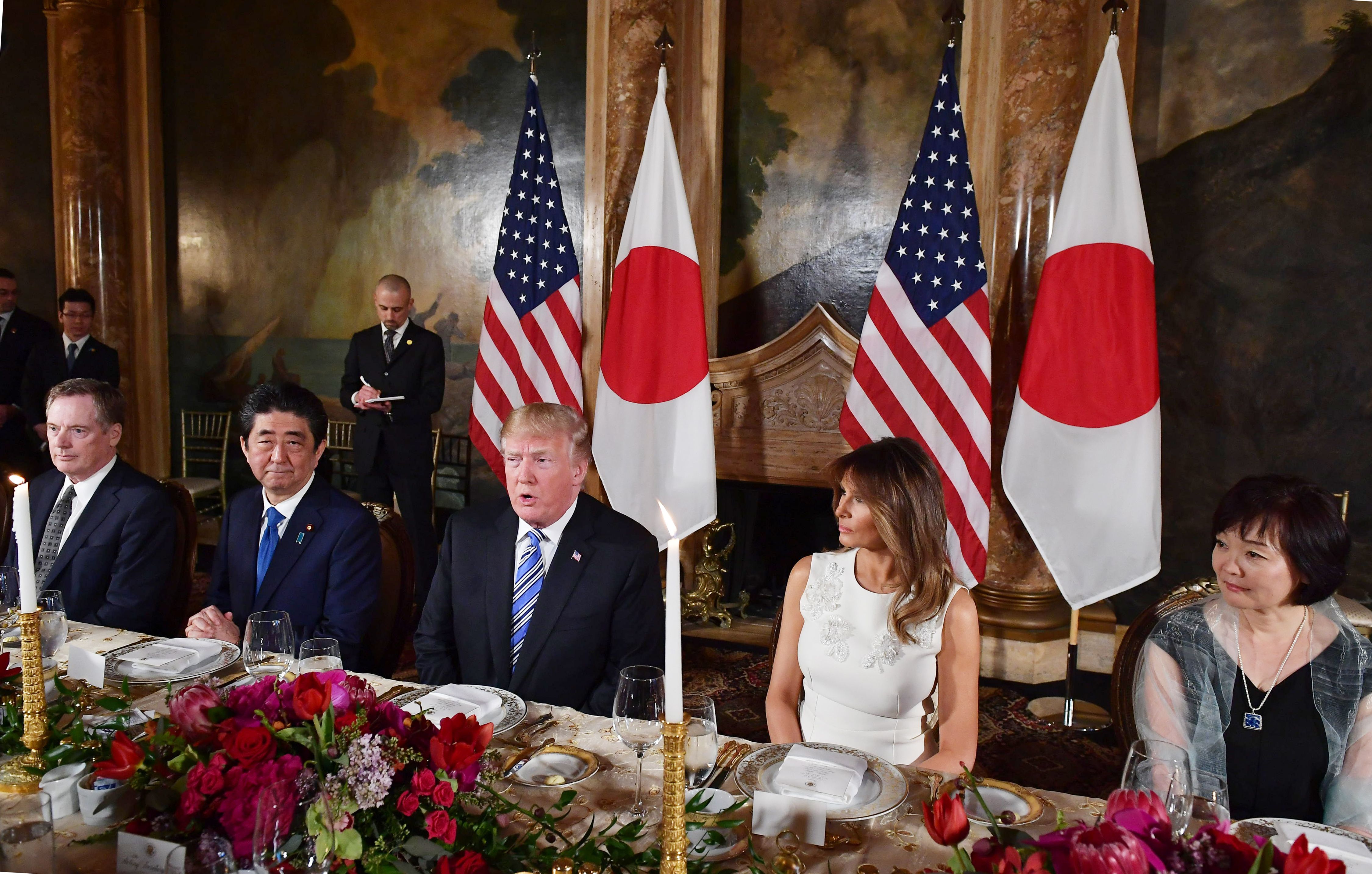 North Korea launched an intercontinental ballistic missile while Japanese Prime Minister Shinzo Abe visited Trump at Mar-A-Lago. Photo: Mandel Ngan/AFP/Getty Images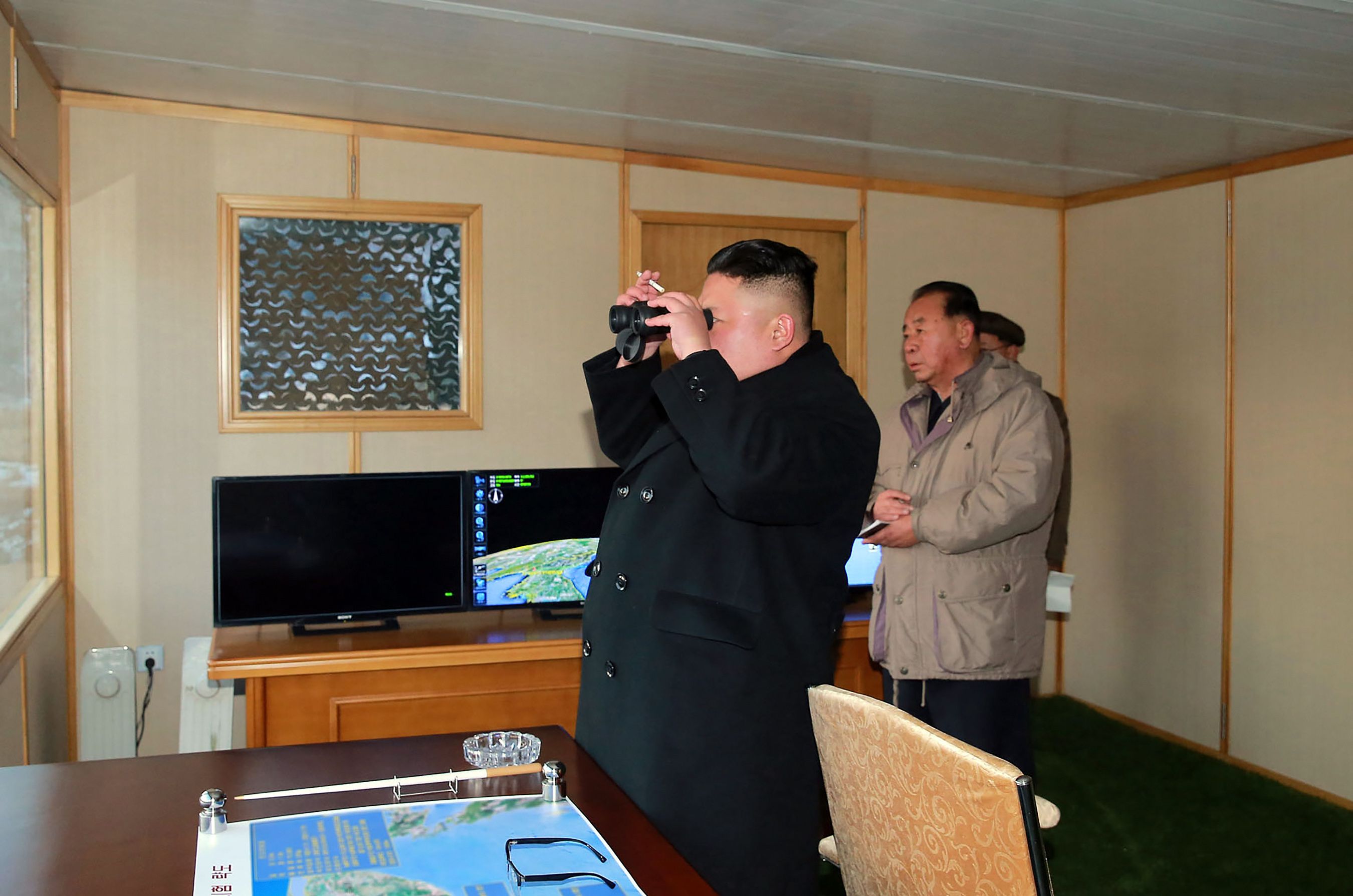 Kim Jong-un inspecting the test-launch. Photo: STR/AFP/Getty Images
April 2017: Trump pressures China to step up on North Korea
...and North Korea displays its might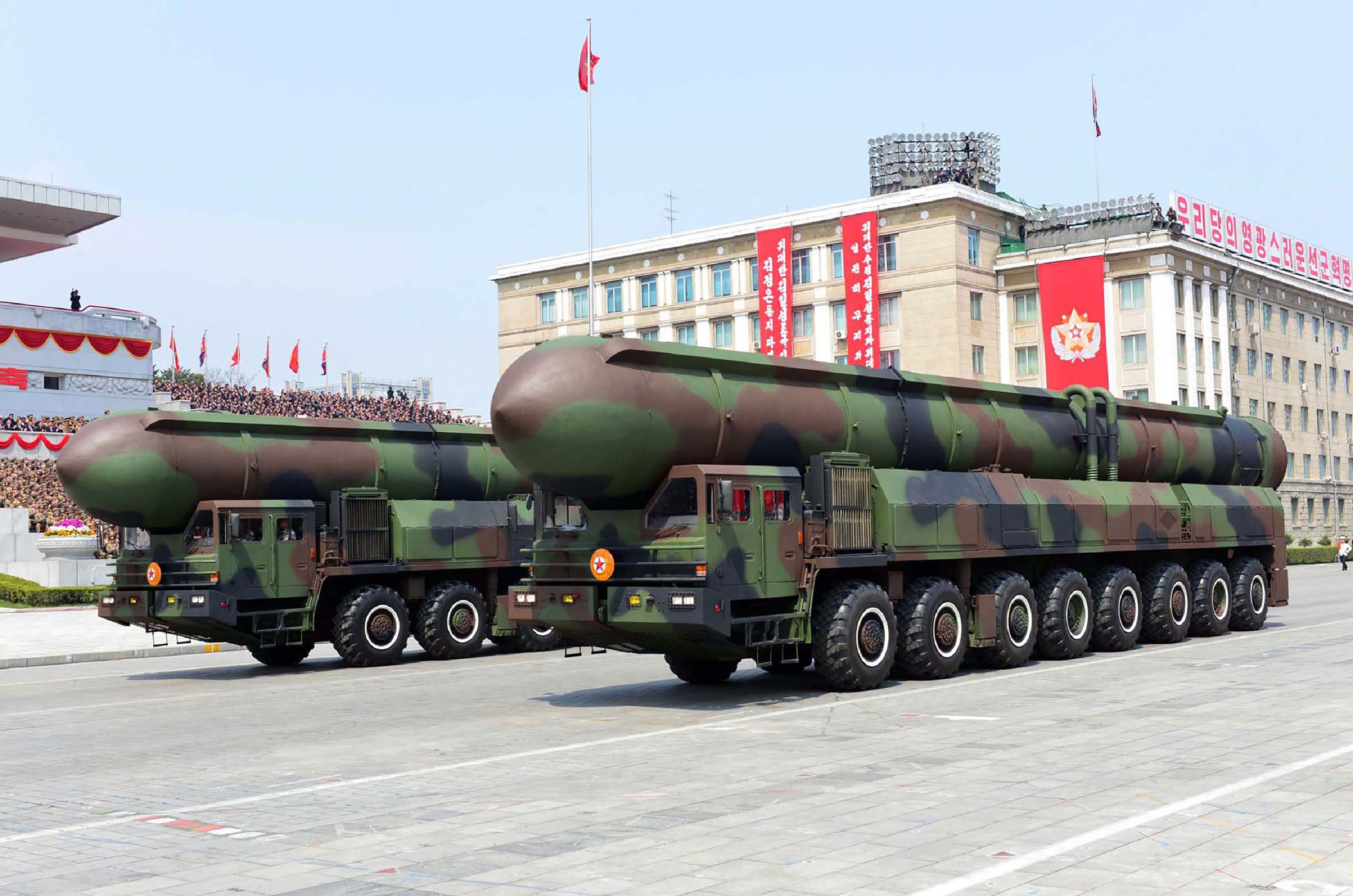 North Korea hosts a military parade and displays iapparent ballistic missiles in Pyongyang. Photo: STR/AFP/Getty Images
June 2017: Otto Warmbier dies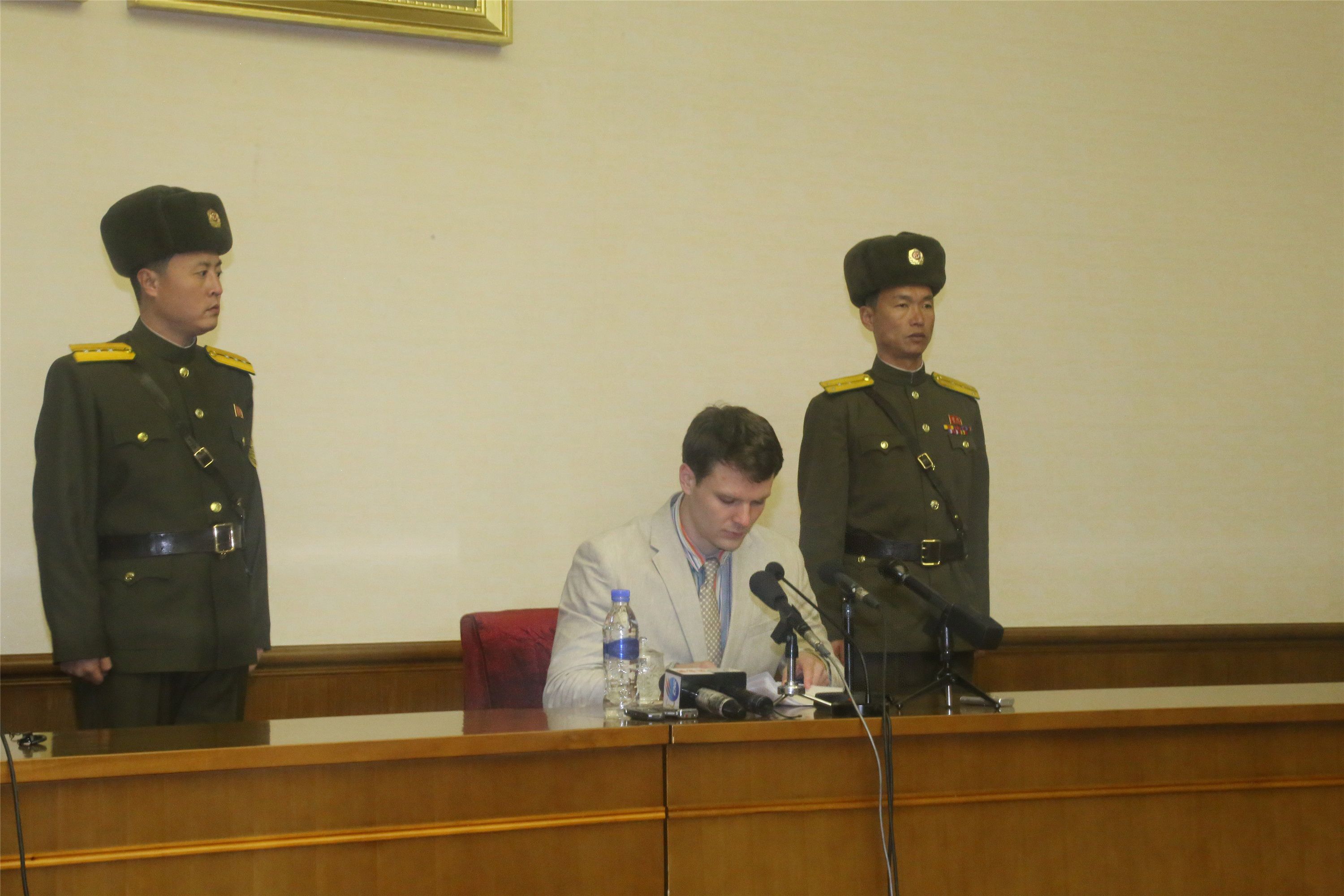 American student Otto Warmbier died in Cincinnati following 17 months of detention in North Korea. Photo: Xinhua/Lu Rui via Getty Images
July 2017: Tests ramp up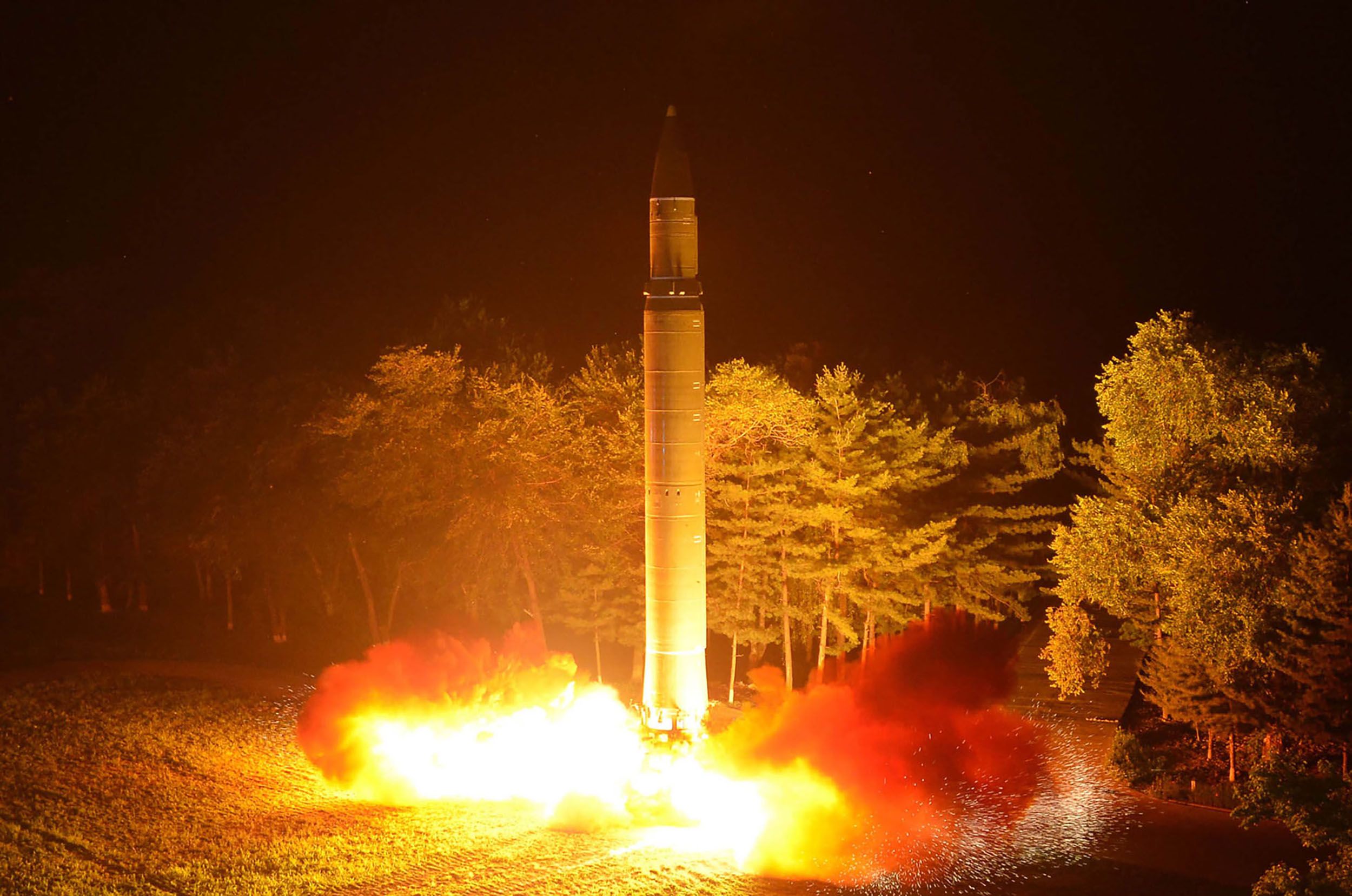 North Korea's first-ever intercontinental ballistic missile test in July, 2017. Photo: STR/AFP/Getty Images
August: Trump threatens "fire and fury"
September 2017: Kim Jong-un launches most powerful nuclear test yet
...calls Trump a "dotard"
"I will surely and definitely tame the mentally deranged US dotard with fire."
— Kim Jong-un on Trump
...and Trump calls Kim "little Rocket Man"
January 2018: Kim tests diplomatic waters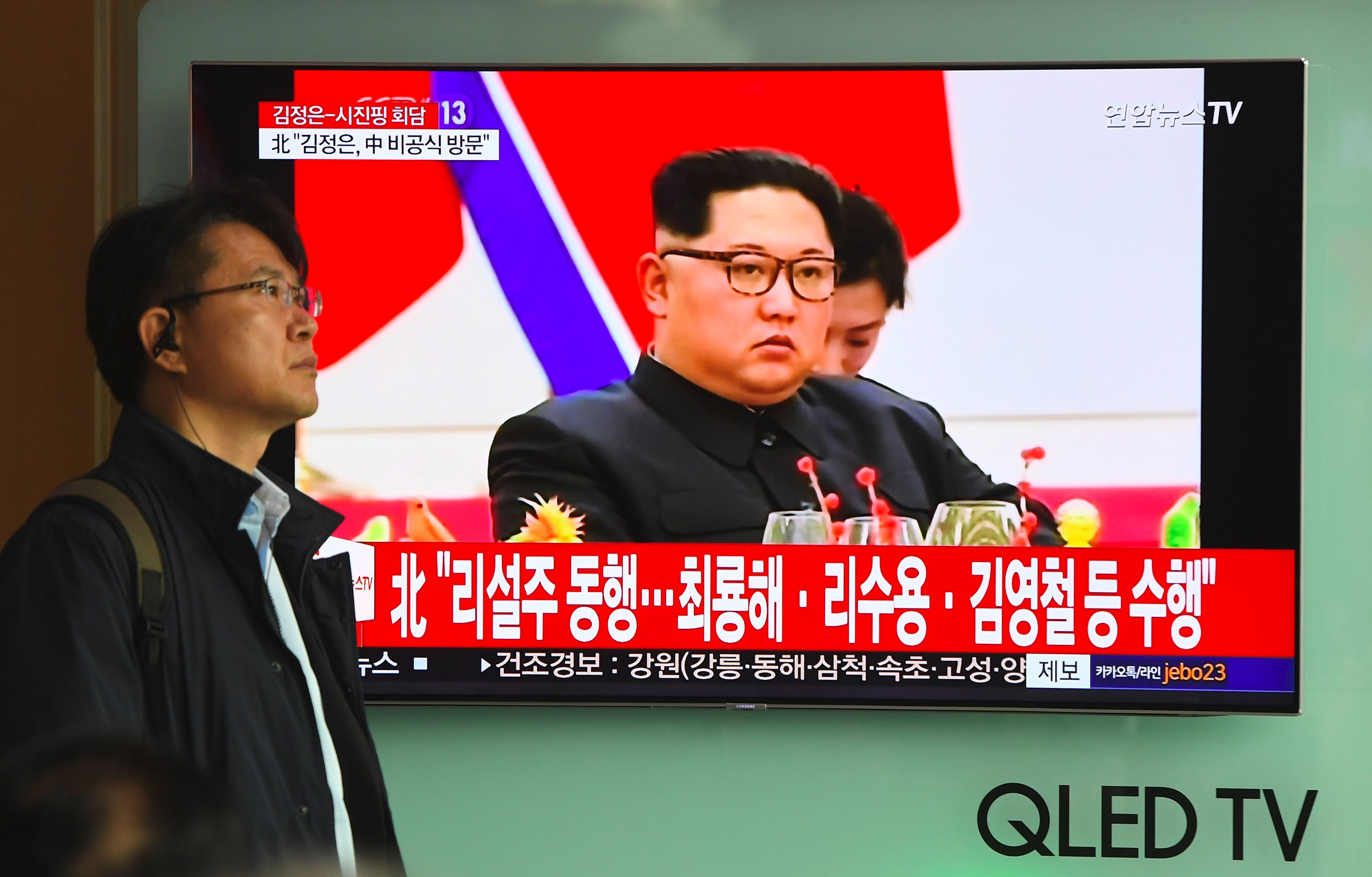 Kim threatens the U.S. in a New Year's Day speech by noting he has a so-called "nuclear button" on his desk and then flips the script and says he is "open to dialogue" with Seoul. Photo: Jung Yeon-je/AFP/Getty Images
...And Trump keeps the pressure on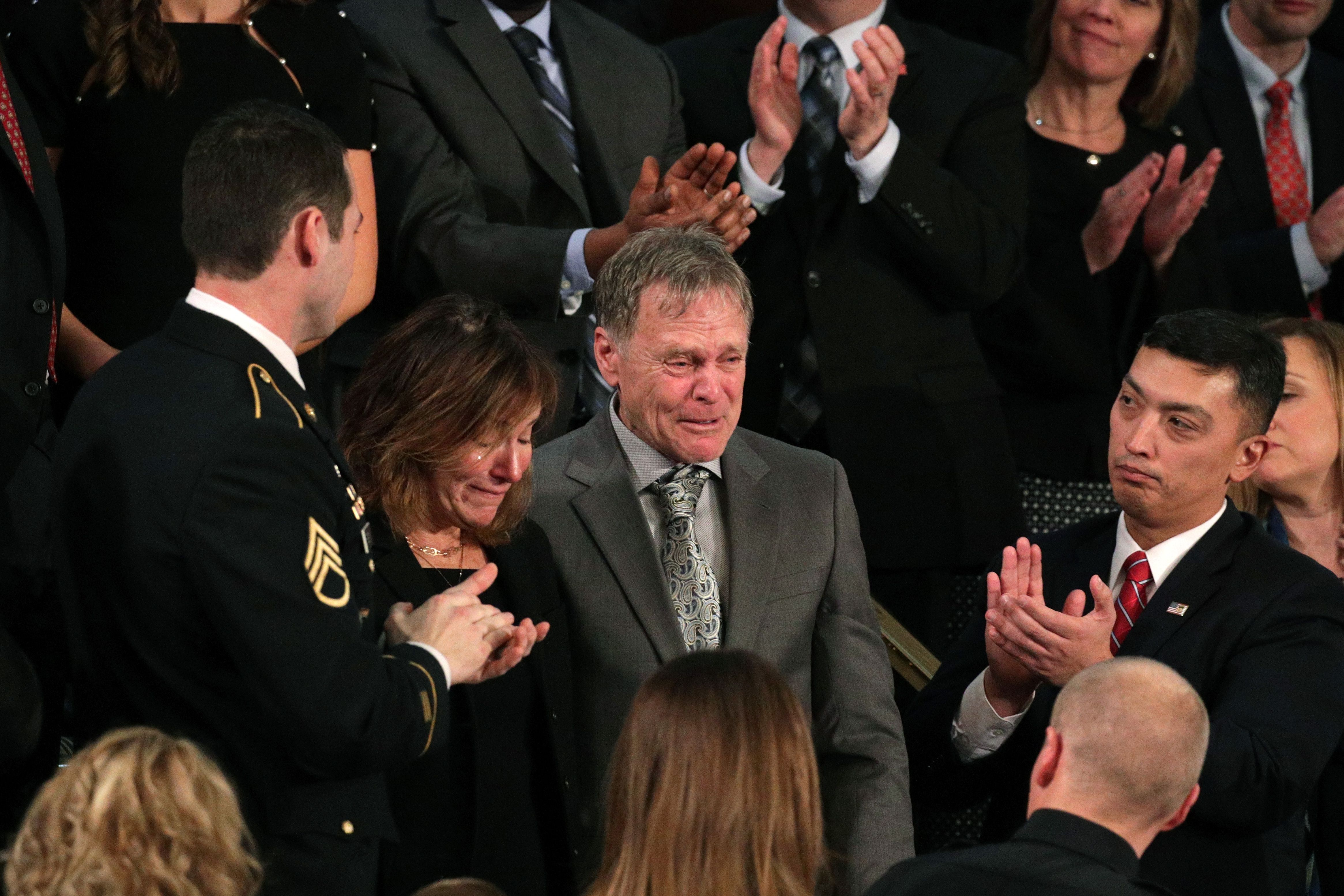 Otto Warmbier's parents, Cindy and Fred, are honored at Trump's first State of the Union Address. Trump also honored a man who escaped North Korea. Photo: Alex Wong/Getty Images
February 2018: North Korea launches charm offensive with sports diplomacy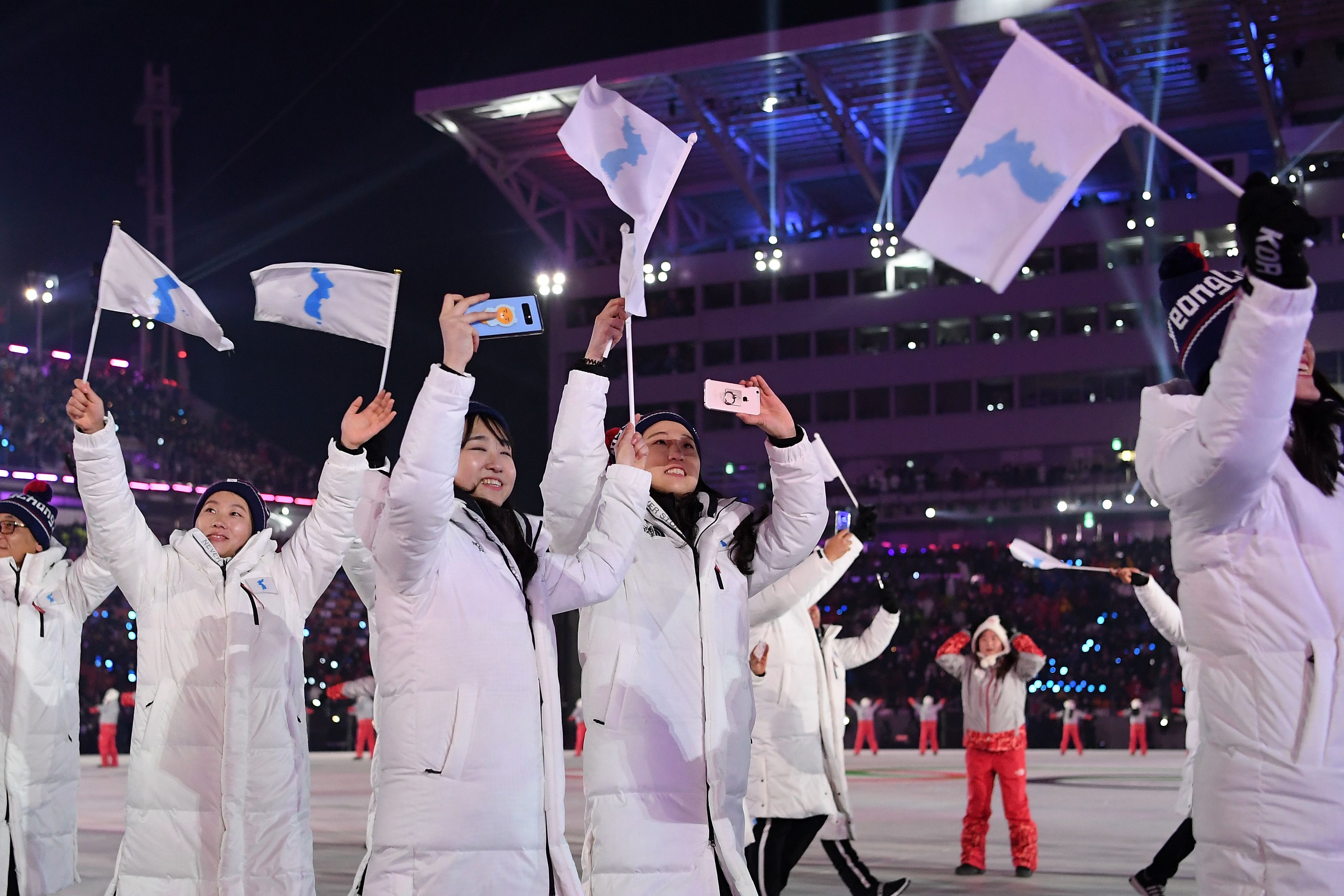 North and South Koreans walk together with the Unity Flag at the Opening Ceremony of the PyeongChang 2018 Winter Olympics. Photo: Quinn Rooney/Getty Images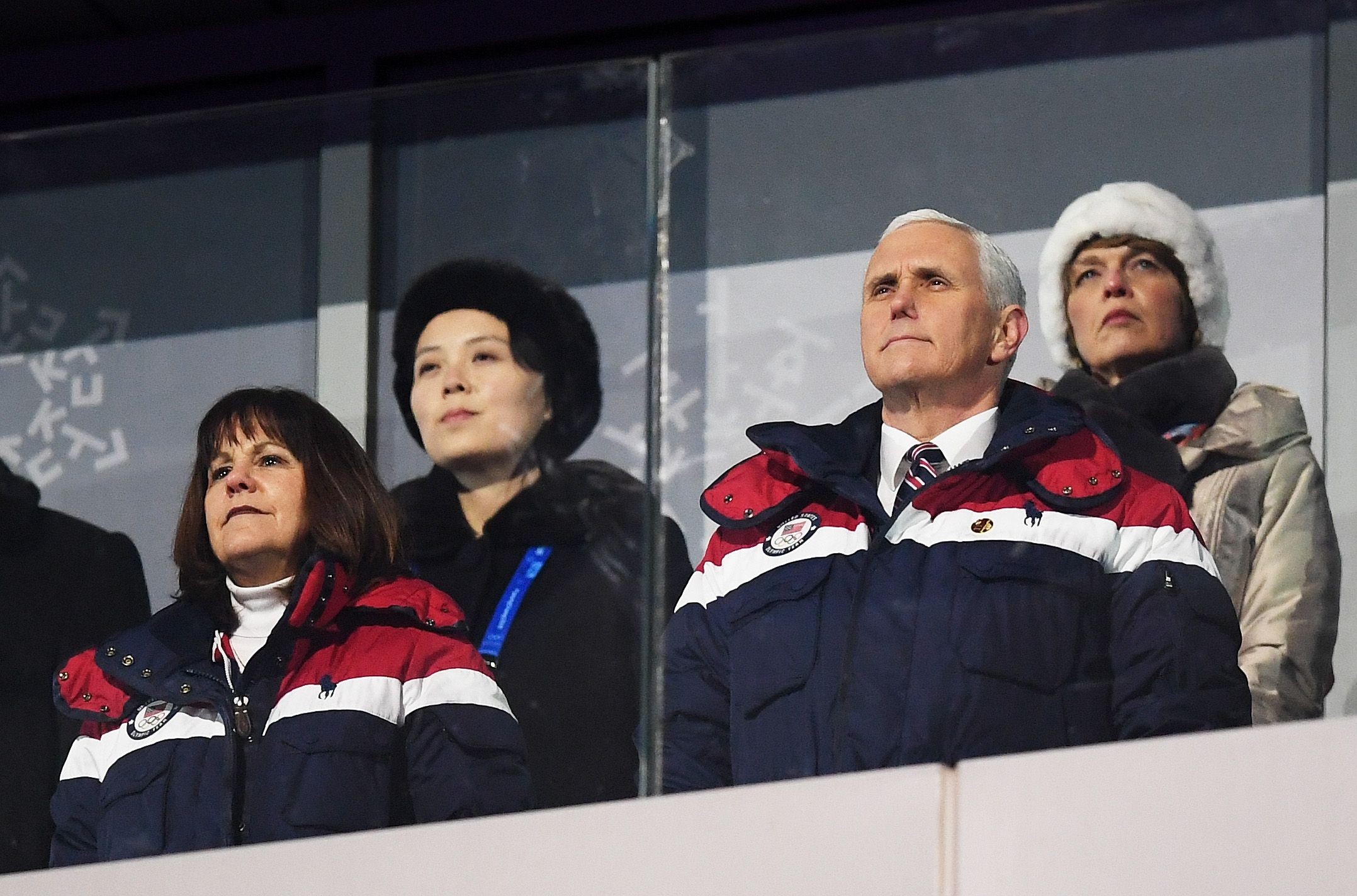 Mike and Karen Pence attend the Olympics. Kim Jong-un's sister, Kim Yo-jung sat behind them. Photo: Matthias Hangst/Getty Images.
March 2018: Trump accepts Kim's invitation to meet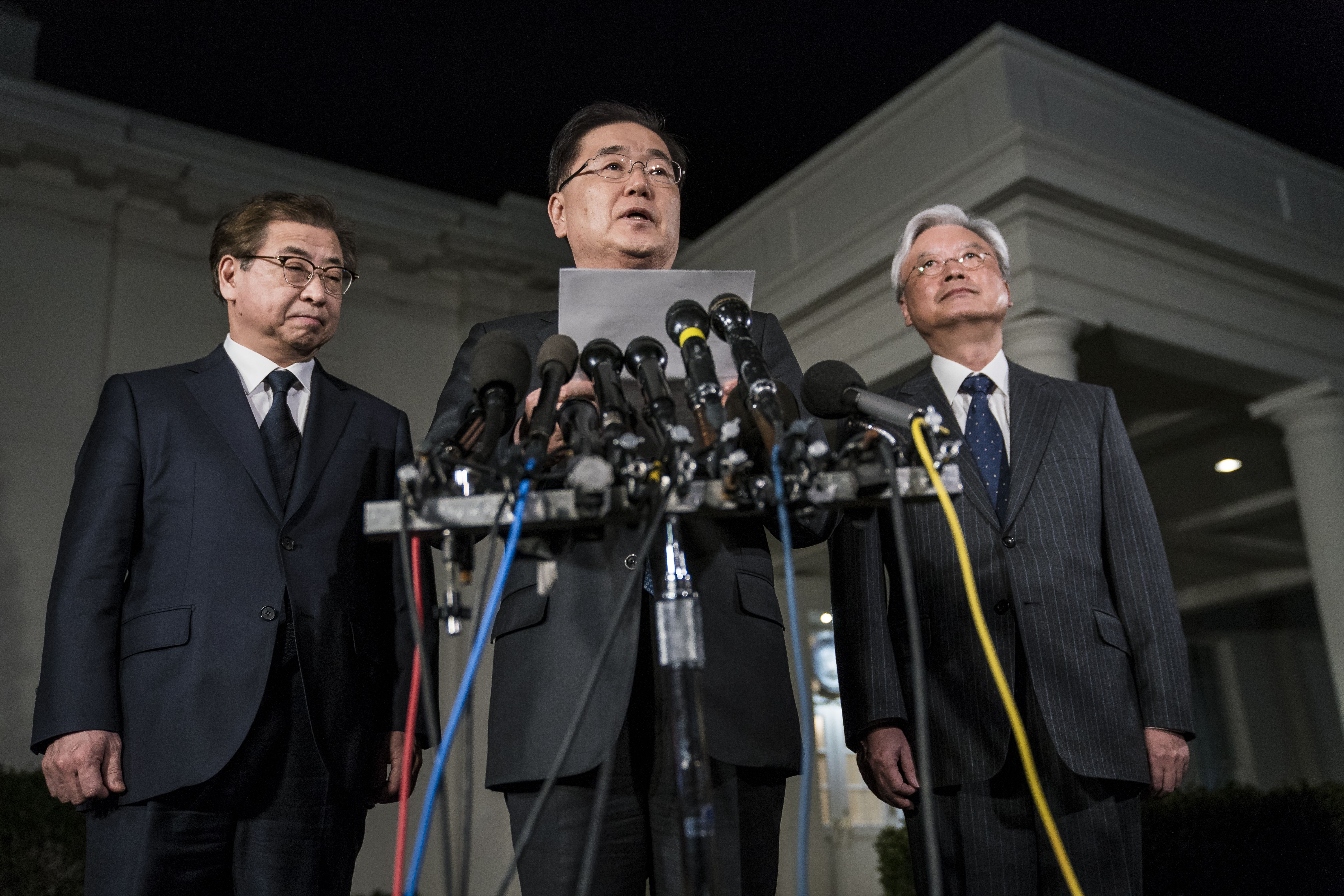 South Korea's national security advisor, Chung Eui-Yong, announces at the White House that Kim wants to meet with Trump, and Trump has accepted the invitation. Photo: Jabin Botsford/The Washington Post via Getty Images
March 2018: Kim Jong-un makes secret trip to China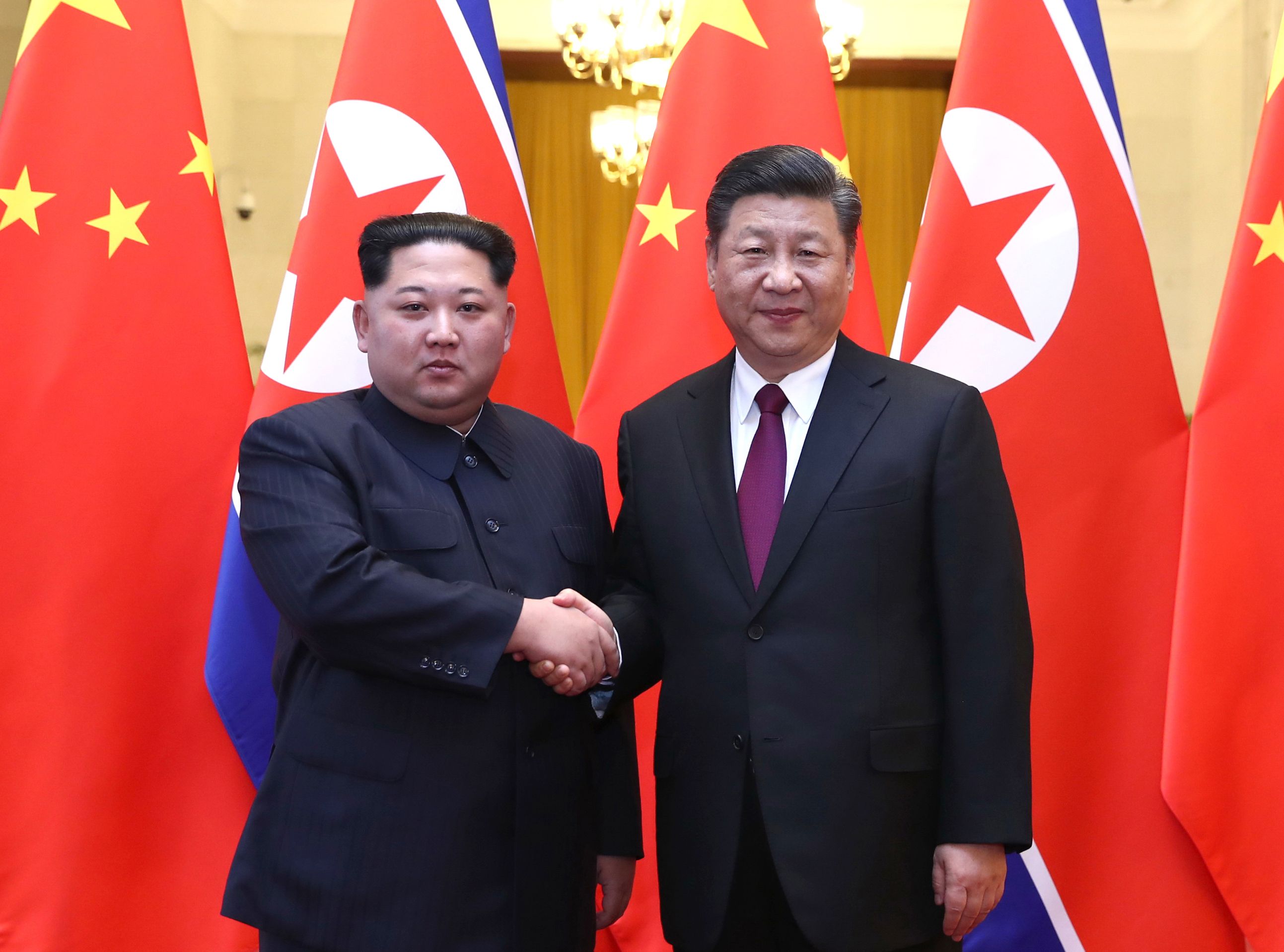 Kim Jong-un and Xi Jinping shake hands. Photo: Xinhua/Ju Peng via Getty Images
April 2017: Trump sends CIA Director to Pyongyang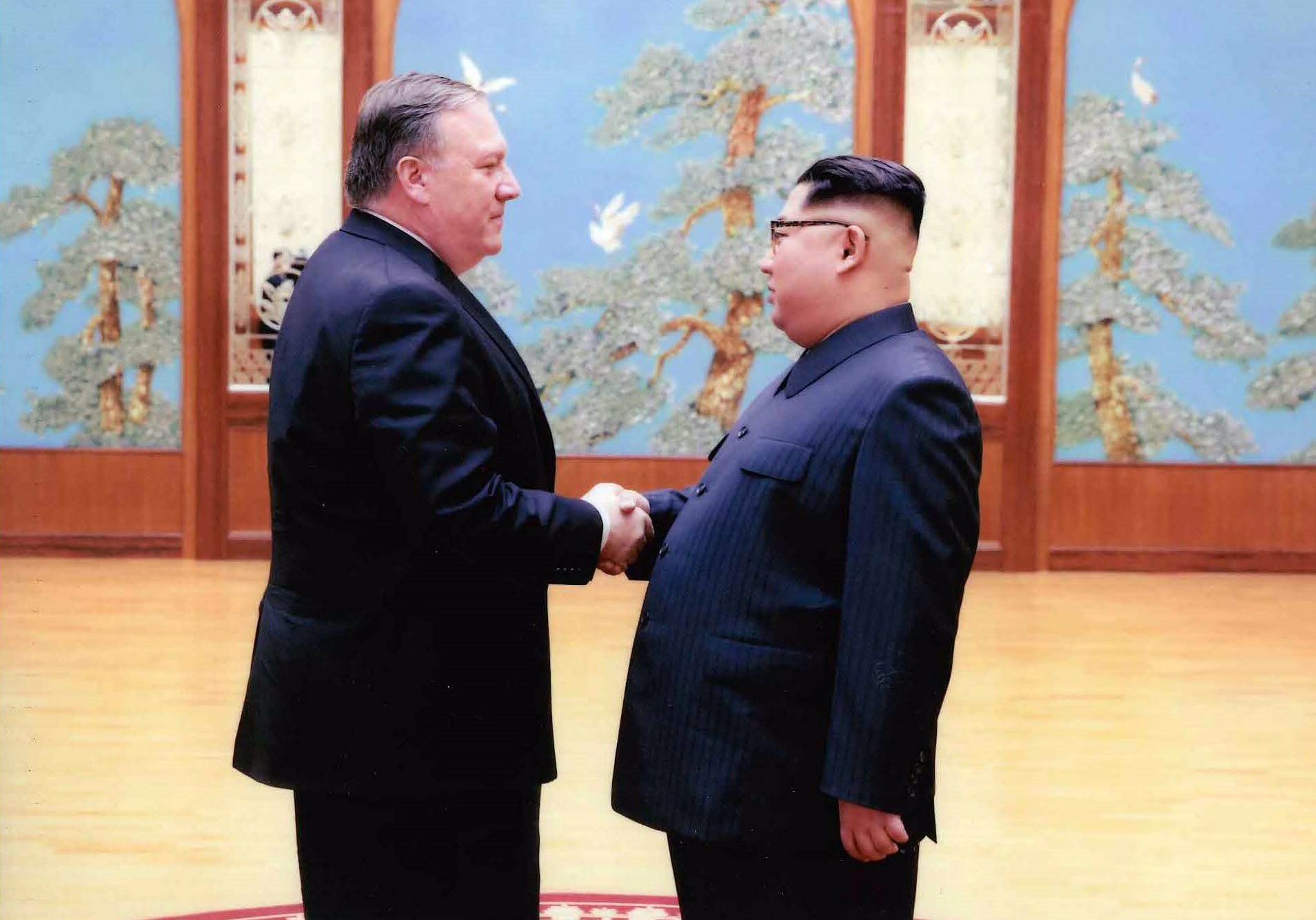 Then-CIA Director Mike Pompeo met with Kim Jong-un during a secret visit to Pyongyang, allegedly over Easter weekend. Photo: The White House via Getty Images
...and Kim meets with Moon Jae-in in South Korea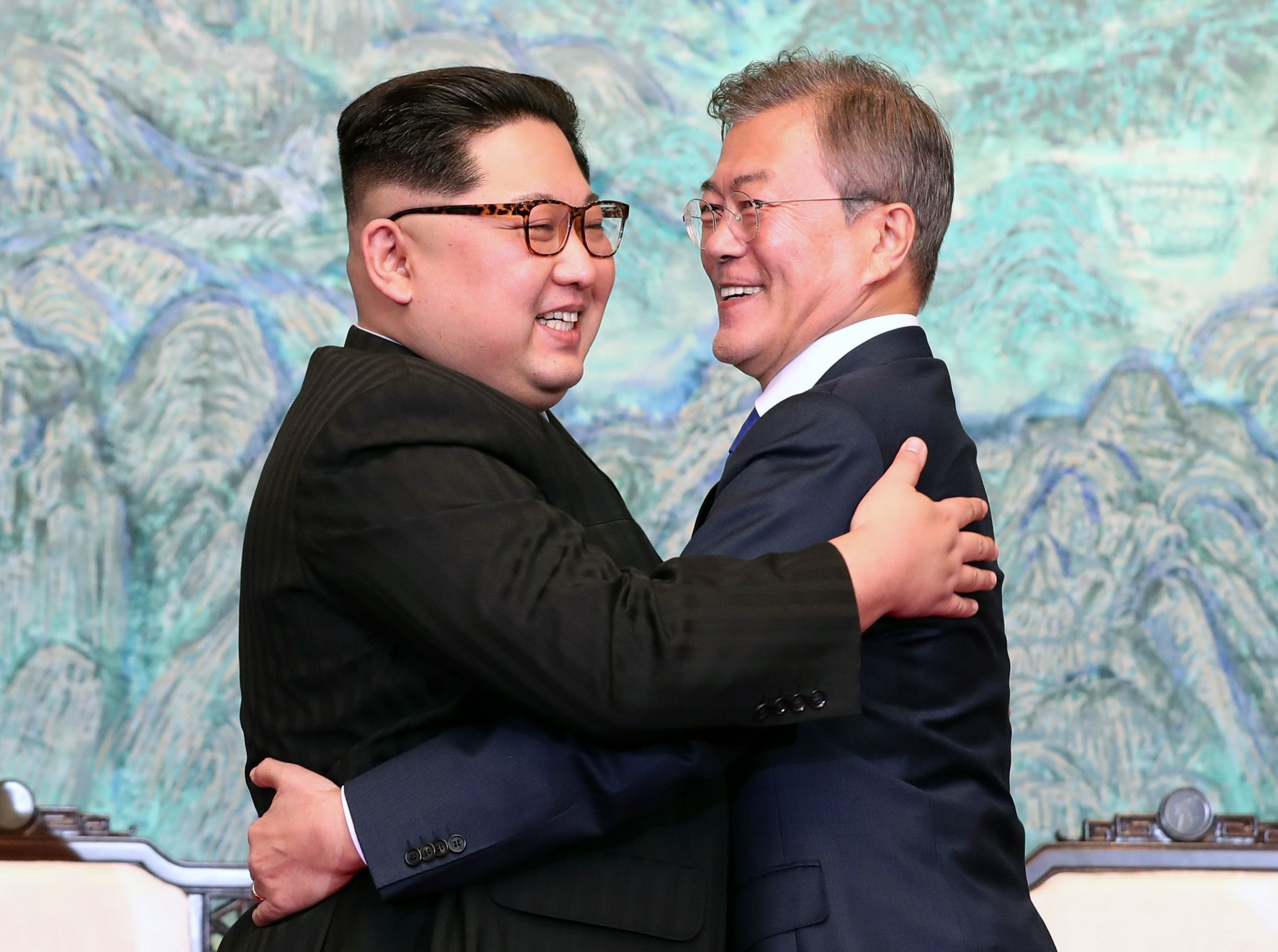 Kim Jong-un and Moon Jae-in hug each other after saying they want to work towards peace and denuclearization on the peninsula. Photo: Korea Summit Press Pool/Getty Images