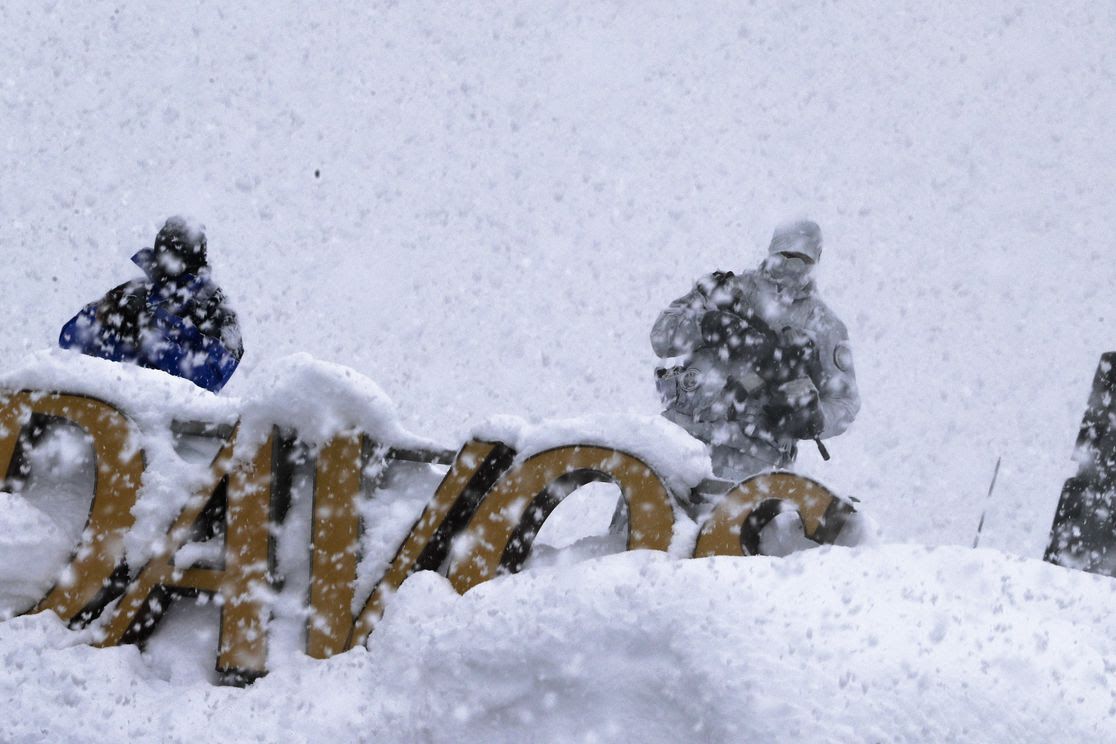 Armed Swiss police officers stand guard on the roof of a hotel near the Congress Center in Davos, where Trump will speak Friday. Photo: Markus Schreiber / AP
Sources tell us that during a recent phone call, French President Emmanuel Macron played to President Trump's ego and slyly encouraged him to take his "America first" bravado to Davos, the ultimate elitist stage.
Macron reminded Trump how many world leaders would be in the Swiss Alps this week for the annual World Economic Forum — and made it sound fun, the source said.