https://www.axios.com/house-of-cards-suspended-until-further-notice-1513306578-fb023bcc-f9f0-4264-8fb5-a747f46a8a5b.html
House of Cards suspended "until further notice"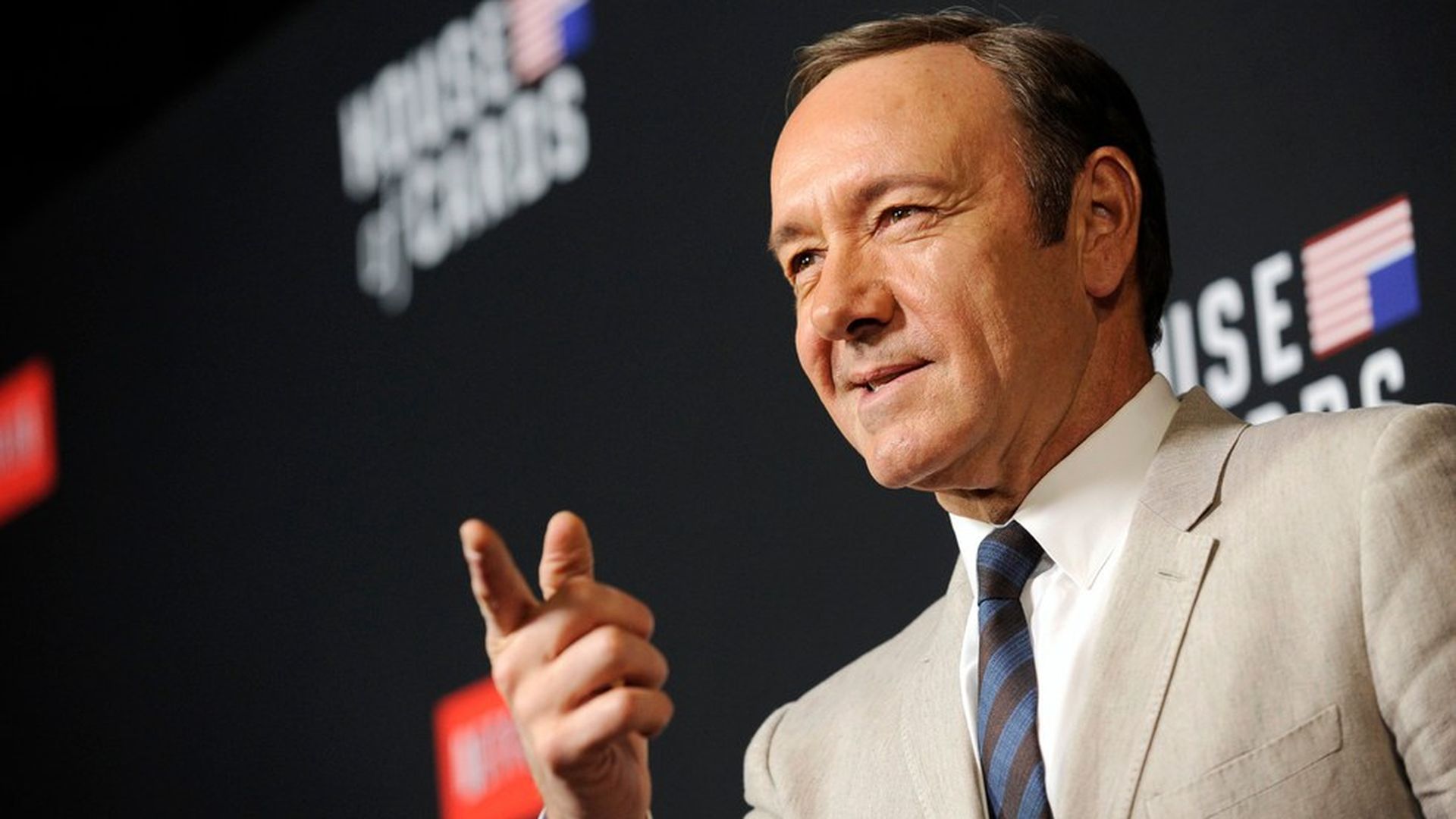 Production has been suspended on the sixth and final season of House of Cards "until further notice," according to a press release issued by Netflix and Media Rights Capital, the studio that produces the show. The decision comes after actor Anthony Rapp accused Kevin Spacey of making a sexual advance against him at age in 14 in 1986, prompting Spacey to come out publicly as gay in a statement that drew widespread criticism.
That didn't last long: Netflix and MRC had announced yesterday that House of Cards' sixth season had been ordered and was in production but that a decision had been made "months ago" before the Spacey allegations for the season to be the show's last.