https://www.axios.com/fox-considers-future-without-oreilly-as-advertisers-flee-1513301697-dc2a7c27-a54d-433f-a725-ea32e66b3415.html

Fox considers future without O'Reilly as advertisers flee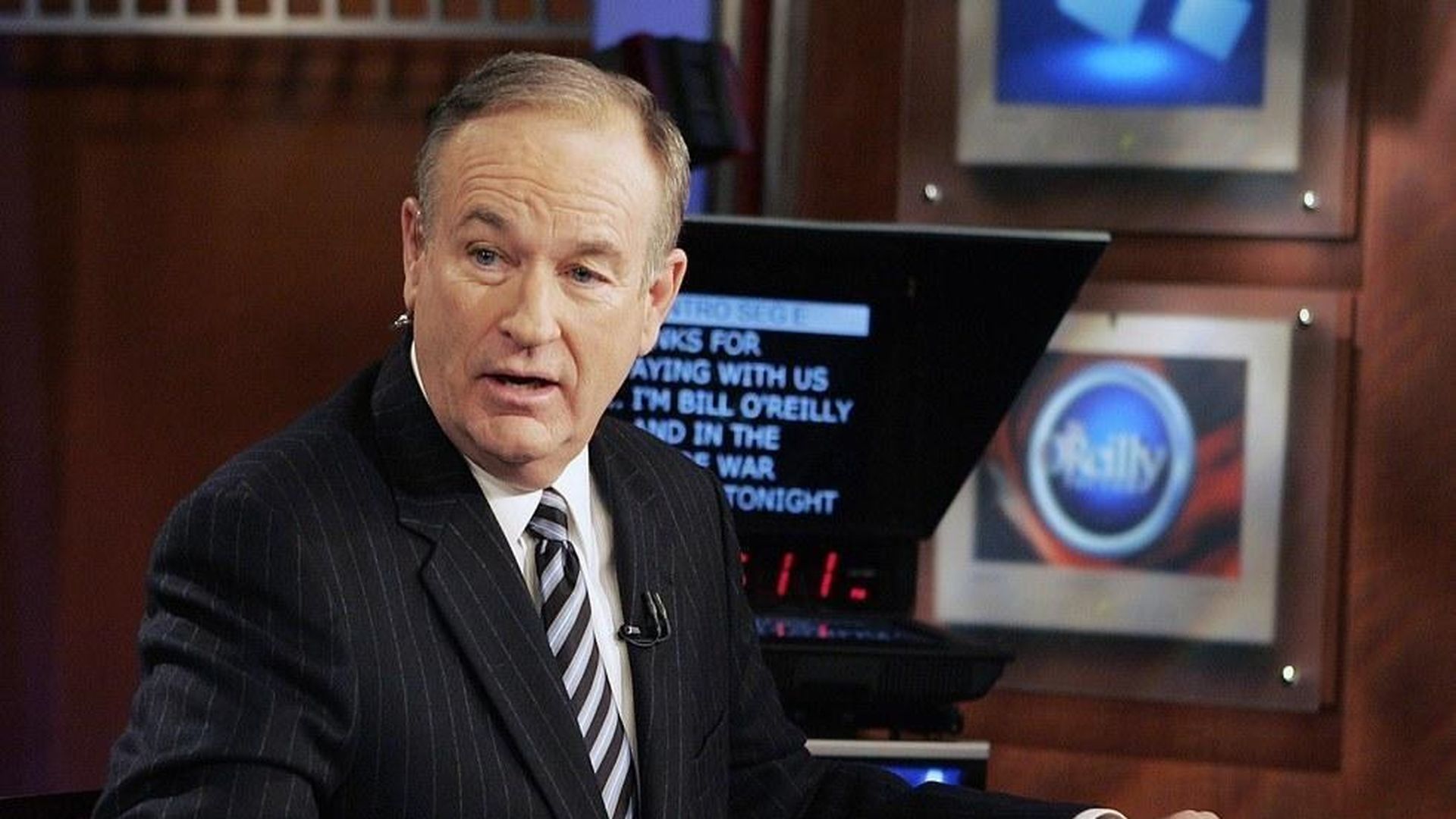 A firestorm of reports from credible journalists surfaced Tuesday, all pointing to the same conclusion: The Murdoch support that has been keeping primetime anchor Bill O'Reilly at the network is waning, and reports could surface by the end of the week that the O'Reilly Factor star will likely not return to his primetime seat after his Italian vacation.
Why it matters: News reports and advertisers moved Fox before Fox moved O'Reilly.
The tea leaves: Axios' Mike Allen reports that corporate execs would love to bring in an outside, non-political big name from another network.