https://www.axios.com/exclusive-excerpt-james-comey-trump-book-higher-loyalty-46dfb7ee-3b11-428e-8aab-0c4801facc57.html

Exclusive excerpt: Comey felt Trump was sitting "on a throne"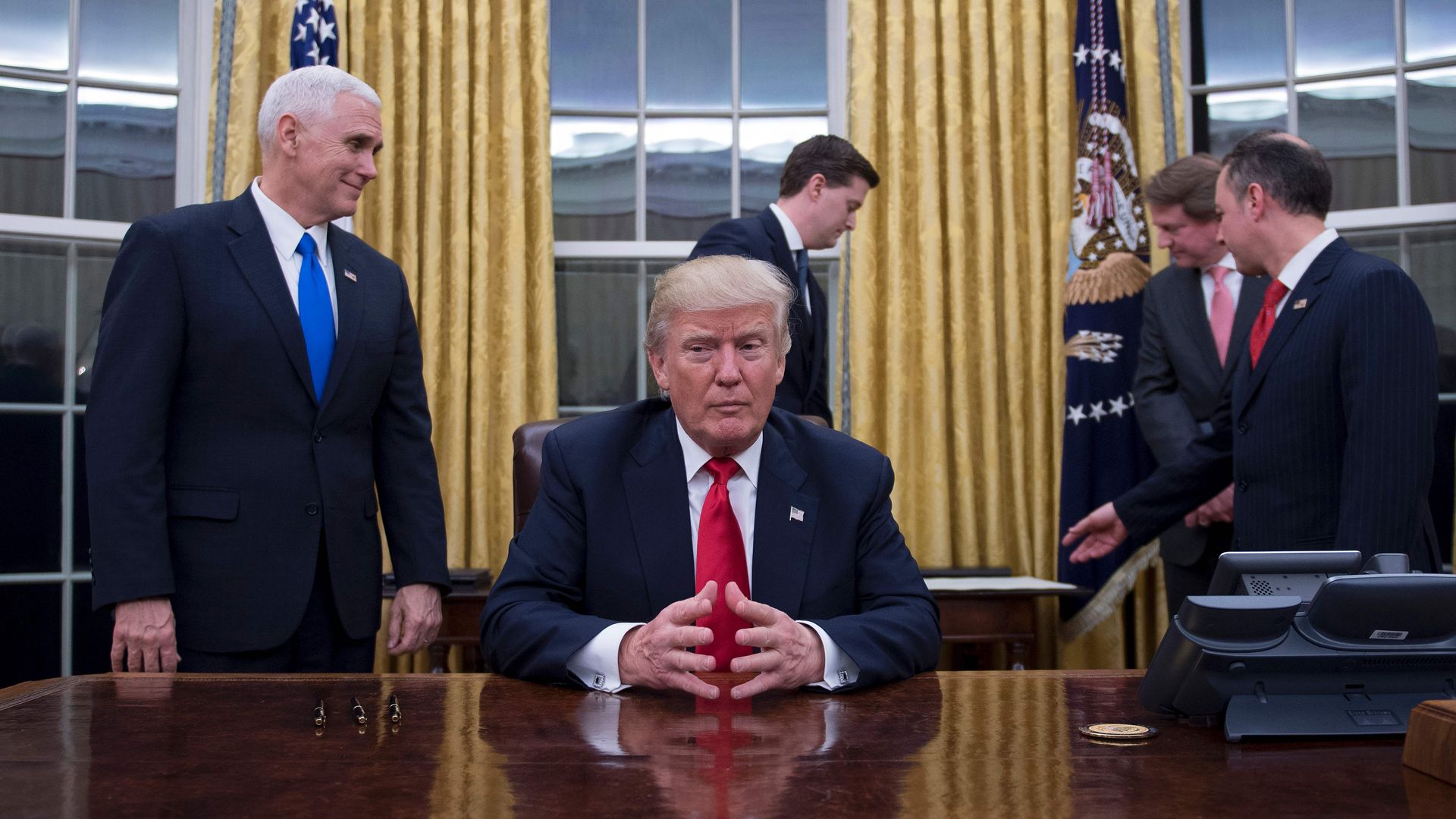 James Comey has an eye and memory for detail — color, curtains, wood — that infuses "A Higher Loyalty" (out Tuesday) with take-you-there accounts like this vivid take on President Trump and his FBI director in the Oval Office:
"Though this was not the first time I'd seen the new president, it was the first time I had seen him in his new office. He didn't look comfortable. He was sitting, suit jacket on, close against the famous Reso­lute desk, both forearms on the desk."