https://www.axios.com/dc-march-for-our-lives-75a80cfd-b9d6-43ca-8409-bc19de3c1794.html
D.C.'s March for our Lives: "The voters are coming"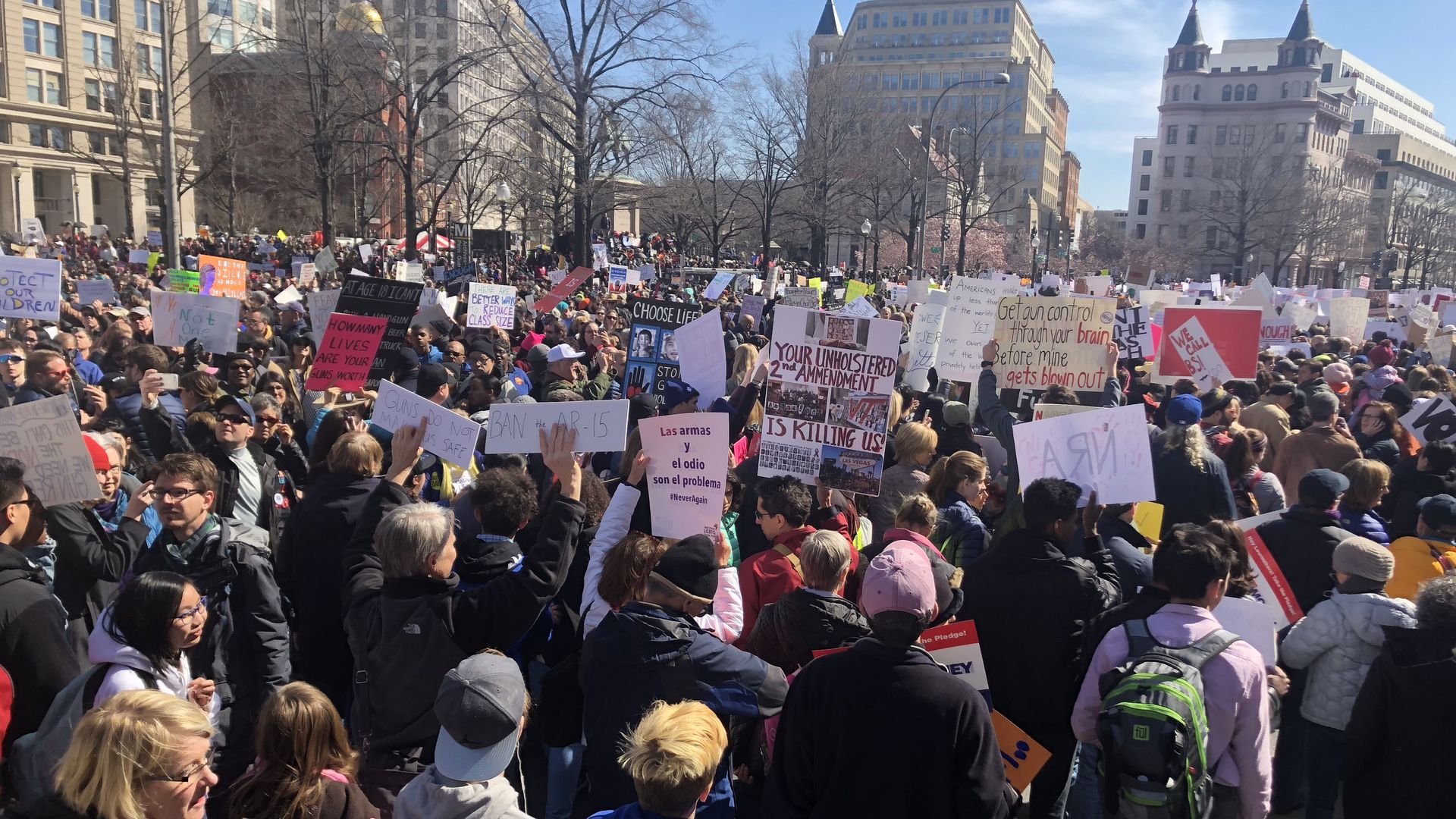 D.C.'s March for our Lives event is expected to see more than half a million participants.
Why it matters: While D.C. is the primary march, there are hundreds of others around the world and across the country. Led by students, the march is "to demand that a comprehensive and effective bill be immediately brought before Congress to address" gun issues, per the organization's mission statement.