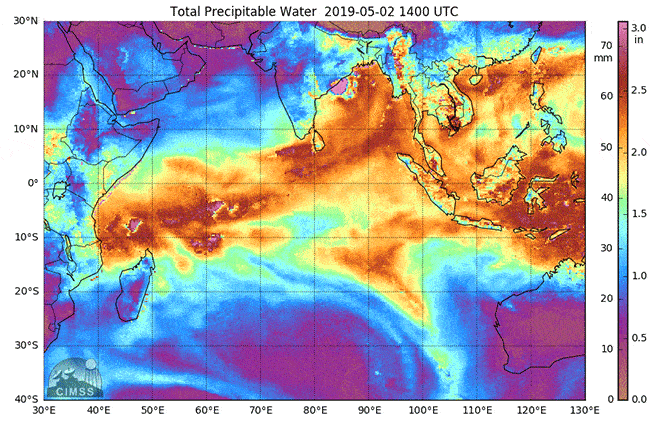 Total precipitable water showing a surge of moisture from Cyclone Fani headed into northeast India. Image: University of Wisconsin/CIMSS
Cyclone Fani barreled ashore in India as a Category 4 storm early Friday, bringing extreme winds and storm surge flooding to the city of Puri and points to the north and east, but a threat looms for a more far-flung location: the Himalayas.
The big picture: This is climbing season on Mt. Everest and other peaks nearby, as dozens of elite — and some not-so-elite — climbers attempt to summit the tallest mountains in the world. Although Fani is tracking toward the northeast, along India's coast toward Kolkata and Bangladesh, the storm is also pushing a surge of moisture-laden air from near the equator toward the Himalayas. This could result in heavy snows that may endanger climbers.