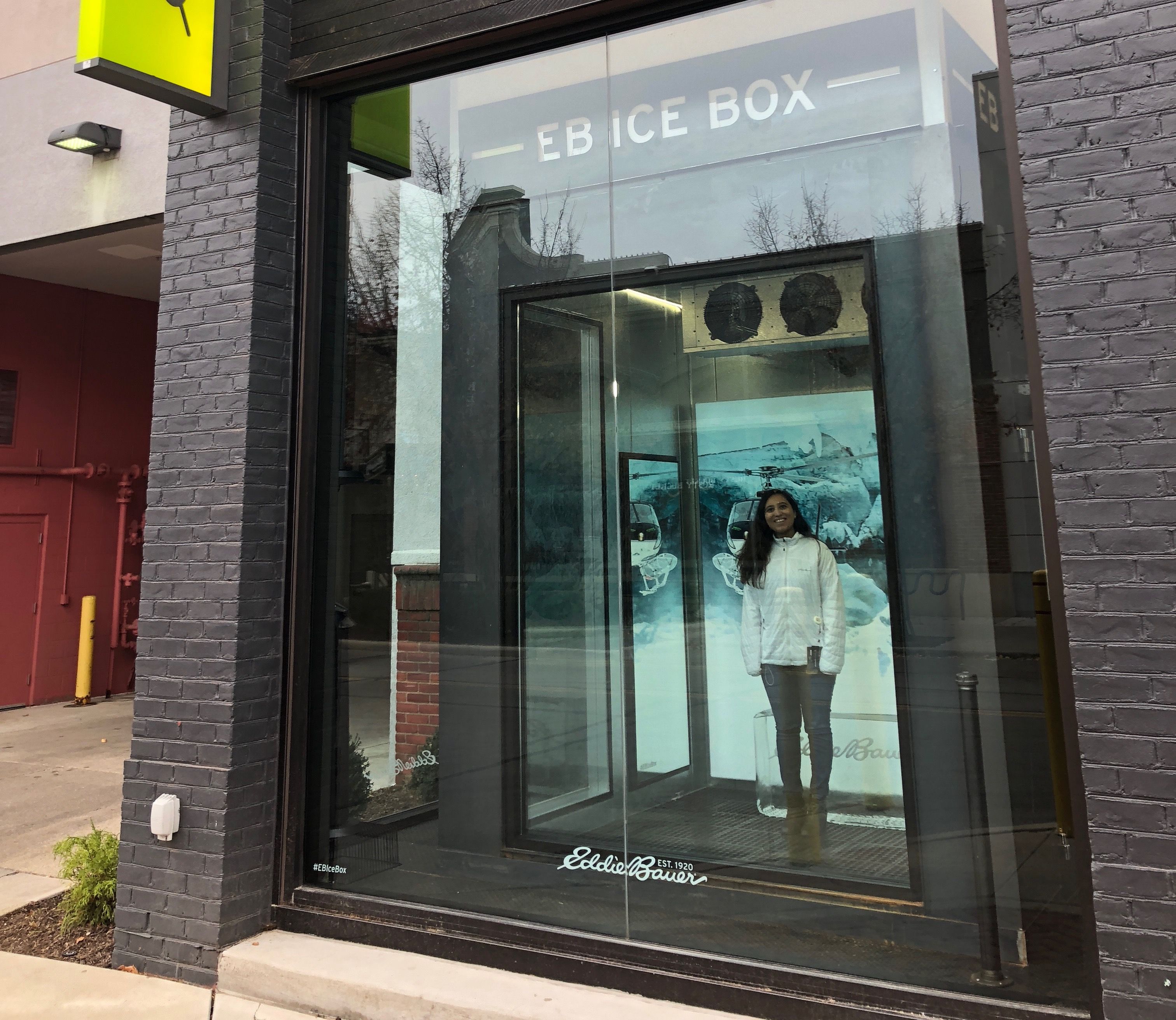 Photo: Erica Pandey/Axios
COLUMBUS, Ohio — Struggling with declining foot traffic, traditional mall retailers are debuting gimmicks and side businesses to get shoppers through their doors.
What's going on: Columbus' Easton Town Center, a massive outdoor mall, has become a testing ground to see if these ideas work. There's a nail and hair salon is inside of a DSW shoe store, and an ice box in Eddie Bauer, allowing customers to see if the brand's jackets will really keep them warm.