Rosalynn Carter in her own words: 10 memorable quotes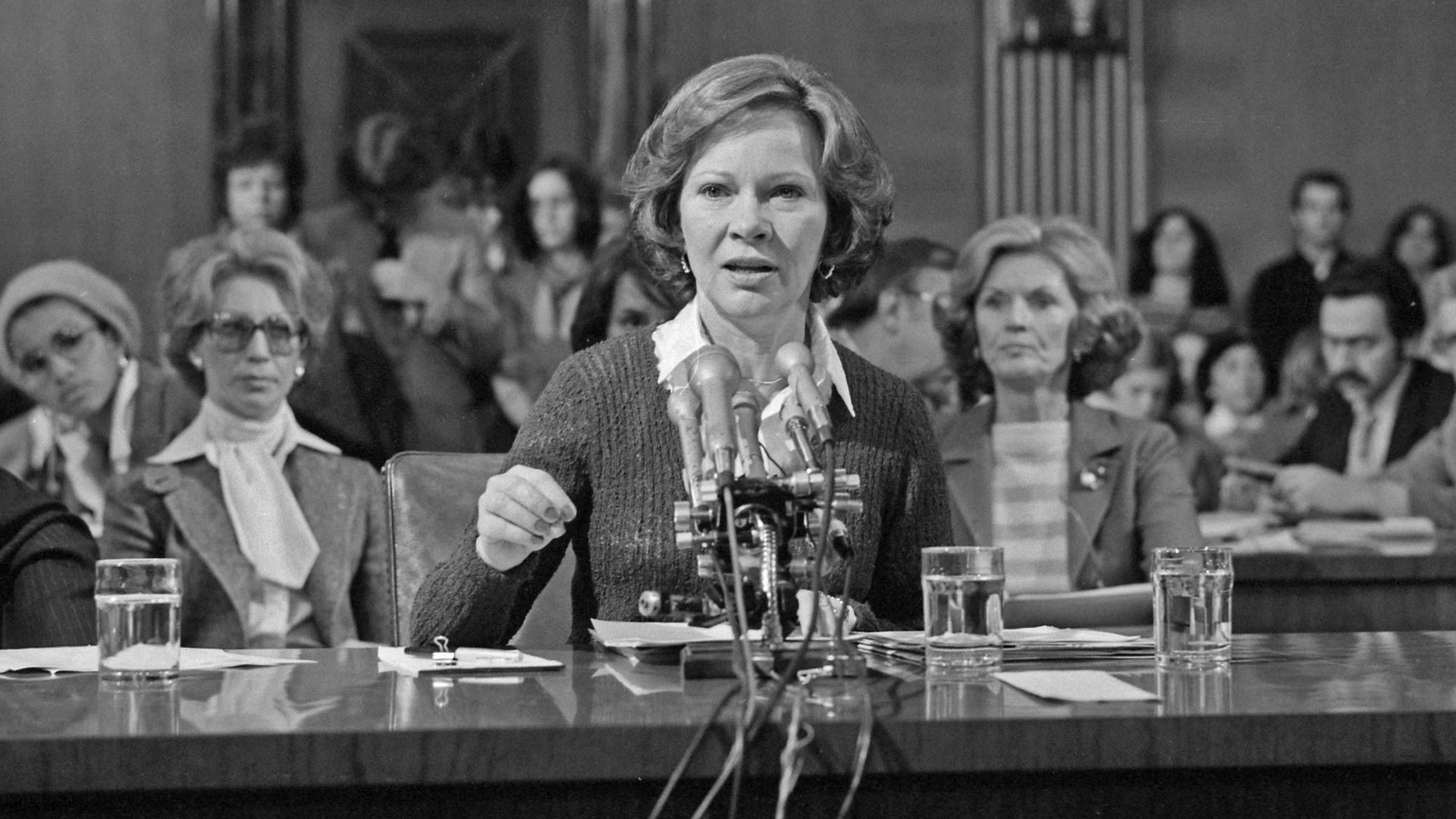 Asked once how she would like to be remembered, Rosalynn Carter said: "I would like for people to think that I took advantage of the opportunities I had and did the best I could."
The 96-year-old Plains, Georgia native dubbed a "steel magnolia" by the Washington press died on Sunday after decades of opportunities — and decades of quotes.
Here are 10 Rosalynn Carter quotes worthy of your time:
"I knew that when my husband was elected governor that I had to have something more to do than to pour tea. I did not intend to spend my time in the governor's mansion in that way."
— Carter
recalled
the Georgia beginnings of her mental health policy advocacy in 1982.
"I was often asked if I thought first ladies should be paid. And I always said no, because if you were paid you would have to have a job description, and I liked being able to do what I wanted to do."
— Carter in 2001
remarks
to the National Press Club
"I tell him what I think."
— Carter explaining to
the Associated Press in 1977
how her husband didn't need to ask for her advice
"I just don't want to. Not for religious reasons. I just don't want to. Besides, I'm saving the taxpayers' money."
— Carter also to the Associated Press about why she didn't serve liquor at the White House
"Jimmy and I had always worked side by side; it's a tradition in Southern families, and one that is not seen as in any way demeaning to the man. Once the press and our persistent opponents heard about my attendance at the (Cabinet) meetings, very soon it was rumored that I was 'telling' Jimmy what to do! They obviously didn't know Jimmy!"
— Carter in response to criticism about her White House involvement,
per the AP
"I loved the politics. Jimmy didn't. He's not a politician. He thinks if something needs to be done, you need to do it. And he doesn't like all the bickering back and forth. But I loved the politics."
— Carter answering questions at the Carter Center
in 2005
"I don't think I'm smarter than Jimmy Carter, but I loved the political life. I loved it. I like the intrigue ... having one election, people who really support you and the next election will be your opponents, and the ones who were your opponents will be your supporters ... It was just fascinating to me. I miss it."
— Carter in a
1984 NPR interview
"There are only four kinds of people in this world: those who have been caregivers, those who are currently caregivers, those who will be caregivers and those who will need caregivers."
— Carter
at the 1987 founding
of the
Rosalynn Carter Institute for Caregivers
at Georgia Southwestern State University
"Twenty-five years ago, we did not dream that people might someday be able actually to recover from mental illnesses. Today it is a very real possibility ... For one who has worked on mental health issues as long as I have, this is a miraculous development and an answer to my prayers."
— Carter
at the 2003
Rosalynn Carter Symposium on Mental Health Policy
"I think women need to find their place and decide what they want to do ... I've worked almost all of my life and raised my family ... but the main thing is women have a choice and can make their own decision."
— Carter when asked whether there's space for women to handle both a career and their homes
in 2005
Go deeper: Rosalynn Carter's life in photos
Go deeper