What we know on Sam Altman's shock exit from Silicon Valley's hottest firm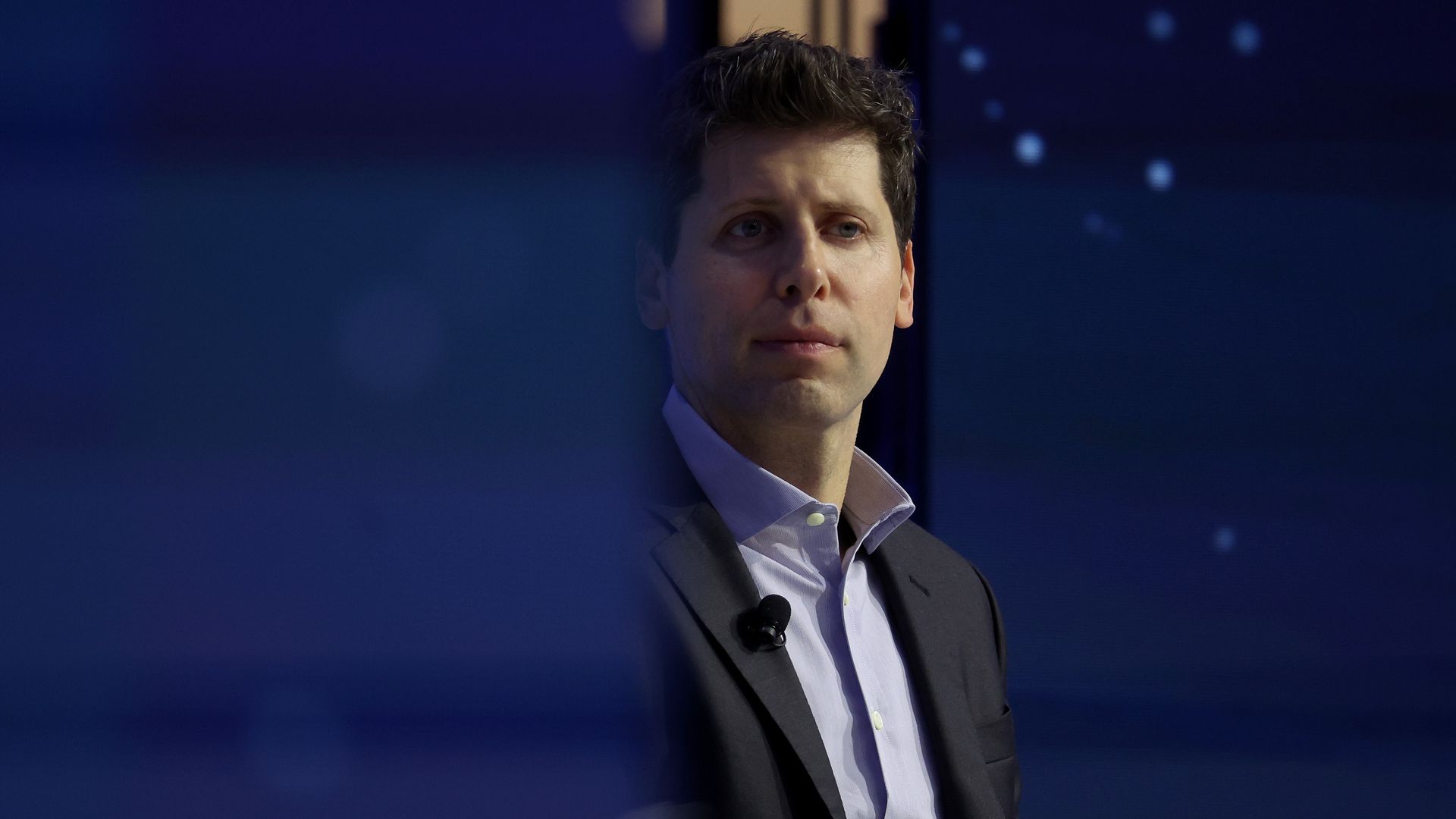 Silicon Valley experienced a huge earthquake with OpenAI's ouster of CEO Sam Altman — with the ripples reaching every headline, private group chat, and beyond.
Why it matters: The stunning leadership shakeup raises questions about the organization's future, and the unique structure that gives limited power to even its biggest shareholders.
In terms of excitement and copycats, ChatGPT is AI's iPhone. So as people on X, formerly Twitter, noted, Altman's exit is as shocking and disruptive as if Apple had fired Steve Jobs after he launched the iPhone.
The big picture: Altman has been the leading face and voice of AI with Congress and governments around world — the human embodiment of the most powerful technology in the history of the world.
Expect some more details to trickle out in the days to come — and perhaps for Altman to reveal the next moves he hinted at in his public statement.
Who left OpenAI?
OpenAI stunned the world Friday with news that the board concluded that Altman had not been "consistently candid in his communications," and had fired him.
A few hours later, president Greg Brockman announced his resignation given the ouster. He'd earlier been demoted from the board (which he chaired).
Chief technology officer Mira Murati was named interim CEO while the company conducts a formal search.
By the evening, three senior researchers reportedly resigned, according to The Information.
What exactly happened?
There are virtually no details from the company, and thus far, public comments from Altman and Brockman have merely consisted of a timeline of how they were notified — but not much else.
Microsoft — OpenAI's biggest collaborator and investor in its for-profit arm — was blindsided, only learning about the move a minute before the public announcement. In a statement from CEO Satya Nadella, the company did say it remains committed to OpenAI.
The intrigue: According to journalist Kara Swisher and media reports, a rift had developed within the company's leadership over its tech development vis-a-vis its mission of creating safe AI, leading to the ouster.
Thought bubble, from Kia: Attracting investors — the primary reason OpenAI created a "capped" for-profit arm in 2019 — requires building a business that keeps creating assets investors find valuable, and potentially profitable.
Assuming those dynamics are true, it's unclear why the board would be surprised to see Altman push the company in an aggressive direction business-wise.
But it is a delicate balance to strike, nonetheless.
How will Microsoft handle the exits?
The shakeup could become egg on Microsoft's face, given how much money behemoth poured into OpenAI, and how closely it's aligned with its tech.
So far, Microsoft has reportedly invested $13 billion into OpenAI's for-profit arm, but without a board seat or any other legal mechanism to exercise influence.
That's also a huge investment into a company that's actually overseen by its non-profit entity's board — not a group of directors solely focused on shareholder value.
On the flip side: Not finding out about a leadership shakeup until the last minute could be a feature, not a bug.
Microsoft's deep investment and partnership has enabled it to benefit from OpenAI's tech without having to take responsibility for governance choices or other moves.
Yes, but: Even if Microsoft is fine with the non-profit, bettering-humanity aspect of OpenAI's structure, venture capitalists paying top dollar for shares in the for-profit arm are, first and foremost, in the business of financial returns.
Besides Microsoft, who invests in OpenAI?
OpenAI's for-profit arm has a number of blue-chip investors, based on news announcements and media reports, but none of them have any say in its direction. They include:
Sequoia Capital
Andreessen Horowitz
Founders Fund
Thrive Capital
Y Combinator
Bedrock Capital
Tiger Global
Khosla Ventures
Go deeper