Inside Vivek Ramaswamy's crypto policy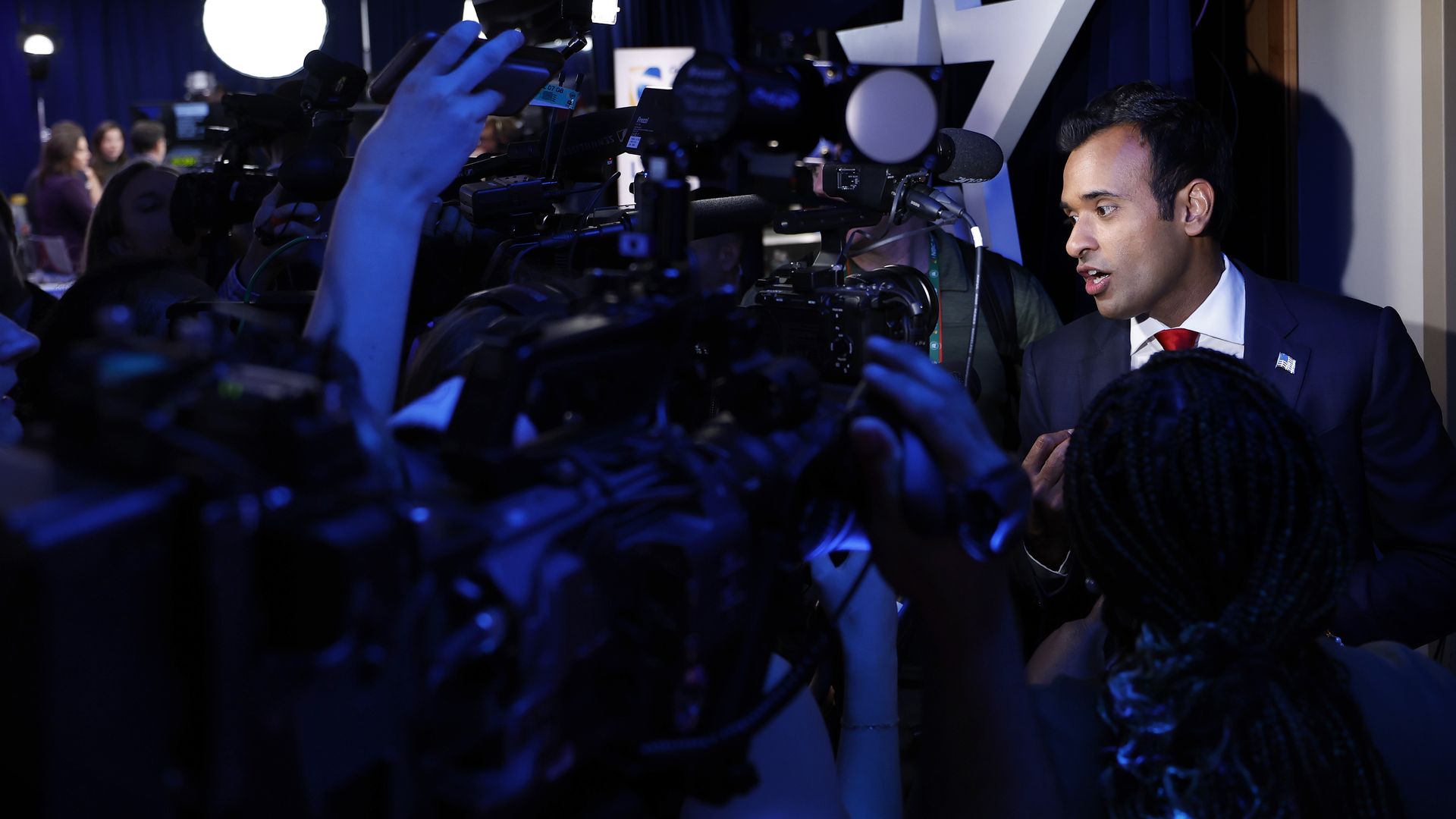 Vivek Ramaswamy's campaign seems to be losing steam, but folks in the crypto industry are psyched about him. So here's a rundown of the Republican presidential contender's crypto policy paper, which he released Thursday.
Why it matters: It's notable that a presidential candidate is making cryptocurrency a part of his platform and its users a part of his coalition.
He promised a crypto policy, and here it is.
Yes, but: If the polls are to be believed, he probably isn't going to make it a lot farther, so this policy paper is likely a historical footnote.
What they're saying: "Since the inception of crypto, the shadow government in the administrative state in Washington, D.C., and its cronies on Wall Street have tried to quash its rise," Ramaswamy said in a statement.
Details: He makes three policy points (paraphrased).
Treat code as speech and criminals as criminals.
In other words, Ramaswamy's policy would not be to sanction software (such as in the Tornado Cash case), but to chase down the people using it illicitly.
Affirm the right to self-custody. Basically, he wouldn't ban the use of personal cryptocurrency wallets.
Bureaucrats call them "self-hosted wallets," crypto types call them "non-custodial wallets" or "self-sovereign wallets."
Long story short: People who want to keep their assets under a digital mattress — rather than with a regulated third party — would be free to do so.
Stand down the regulators. This is basically Ramaswamy's whole campaign. His idea is that federal officials go much further than Congress has authorized.
So his final plank promises to rein in the regulators holding back the industry.
The intrigue: He quotes the courts in his statement, which seem at least sympathetic to his critique of lifetime administrators.
Go deeper