Rules to stop high-risk people buying guns vary too widely to work well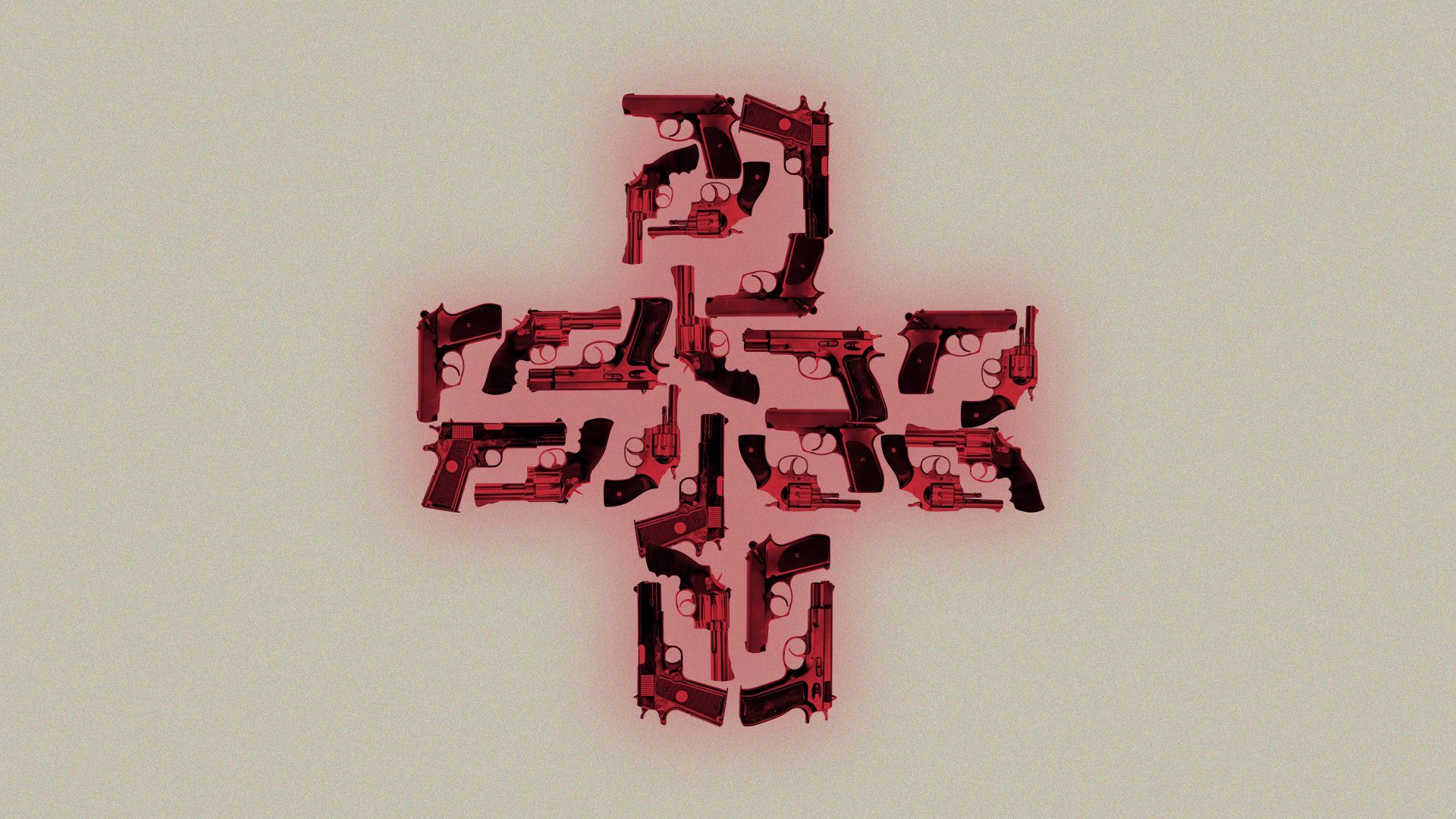 State reporting requirements around individuals considered at high risk of violent behaviors vary so much that it may make the nation's system of background checks for gun purchases less effective, according to a study published today in JAMA Health Forum.
Why it matters: Gun policy is among the most politically divisive issues, but there is broad bipartisan support for restricting gun access among certain individuals who are at particular risk of perpetuating violence, the authors write.
Details: Led by the University of Colorado, researchers in the cross-sectional study looked at state reporting laws to the National Instant Criminal Background Check System (NICS) across the U.S.
In a scenario where an individual has a court-ordered involuntary psychiatric commitment, 39 states require reporting to the NICS while five allow the reporting.
In a scenario where an individual is court-identified as mentally incompetent to manage their affairs, 13 states required reporting while five allowed NICS reporting.
In a scenario where an individual is placed on a short-term emergency psychiatric hold, only two states require NICS reporting.
32 states and DC use the FBI for all NICS checks while 12 states use a state system, and six states used a mix of the FBI and a state system.
Between the lines: While those with mental illness are not more likely to be violent, certain mental health conditions could indicate an individual is at higher risk of perpetrating violence either toward themselves or others.
Five states and Washington D.C. had no legislation explicitly requiring or allowing NICS reporting in the three scenarios.
Go deeper: America's highest gun death rates are in the South
Go deeper