Pandemic prep bill falls victim to COVID politics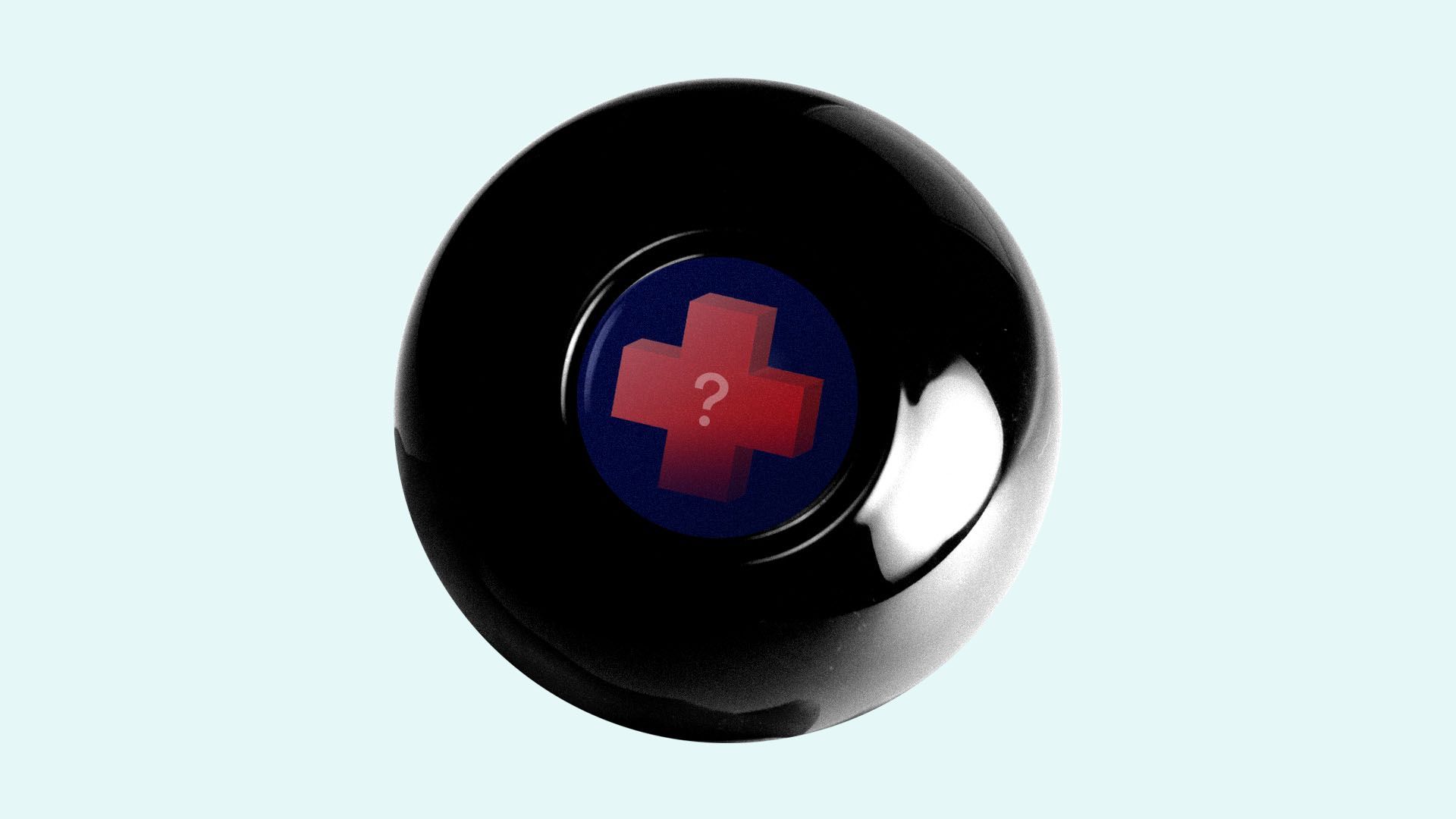 Congress appears destined to end the year without renewing expired federal pandemic preparedness programs after questions about emergency stockpiles, drug shortages and cracks in the nation's health security system got subsumed in COVID-19 politics.
Why it matters: Reauthorizing the Pandemic and All Hazards Preparedness Act was billed as a must-do early this year, after the pandemic exposed gaps in countermeasures and disease surveillance.
State of play: House Republicans kept some preparedness efforts funded into January with this week's stopgap spending measure, but prospects for reauthorizing PAHPA were dimmed by more scrutiny from the conservative House Freedom Caucus.
Rep. Chip Roy (R-Texas), a Freedom Caucus member, expressed concerns on Tuesday about how a catchall funding bill could further the "empowerment of the federal government in engagement and push of vaccines."
This isn't the first time right-wing Freedom Caucus members have taken issue with PAHPA reauthorization.
In August, a group of lawmakers led by Roy urged then-Speaker Kevin McCarthy not to bring a reauthorization to the House floor without cutting funding levels, establishing a vaccine liability commission and making certain COVID-related data transparent.
"Negotiations are not going well right now and unless the Chip Roys can be placated, hard to see how they will get to a package," said one lobbyist who advocates for a reauthorization and predicted lawmakers could eventually agree on a two-year extension of authorities in the latest stopgap bill.
Those cover operations of the Biomedical Advanced Research and Development Authority, the assistant secretary for preparedness and response at Health and Human Services and the National Disaster Medical System.
The other side: More than 100 organizations, led by the Johns Hopkins Center for Health Security sent a letter to congressional leadership on Tuesday urging them to reauthorize PAHPA for five years before the end of this year.
"Our nation's changing health security threat landscape and the federal government's responsibility to protect the American people demand that we work together now to find a strong bipartisan path forward," the groups wrote.
Catch up quick: The House Energy and Commerce Committee approved a reauthorization bill in July but split along party lines on how to address drug shortages, with Chair Cathy McMorris Rodgers (R-Wash.) insisting the issue be dealt with separately.
The Senate Committee on Health, Education, Labor and Pensions approved a reauthorization plan that same month and included language to address drug shortages.
PAHPA expired at the end of the fiscal year on Sept. 30 but has been sustained through the congressional appropriations process. Its authorization has lapsed several times in the past.
Lobbyists following the issue aren't optimistic about reauthorizing the law anytime soon, or passing a robust compromise package with policy changes.
"The main issues seems to be that House [Republicans] have not really been engaged in negotiations, they won't commit to anything," said the lobbyist who supports reauthorization. "That's probably due to the [Freedom Caucus] issue and the fact they don't know where their votes are."
A version of this story was published first on Axios Pro. Unlock more news like this by talking to our sales team.
Go deeper