U.S. Postal Service set to lose $6.5 billion this year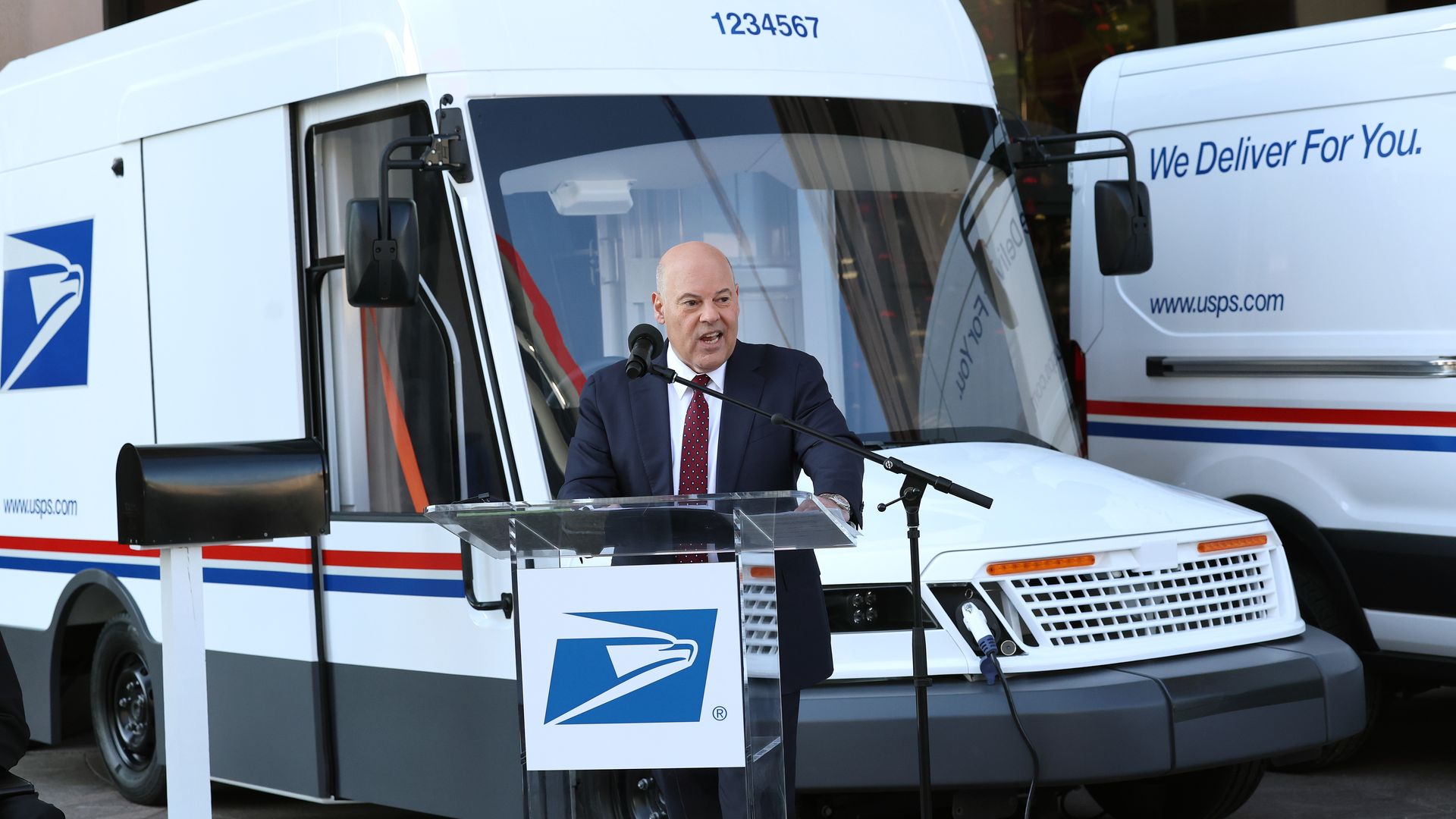 The U.S. Postal Service (USPS) is set to report a net loss of $6.5 billion this fiscal year, according to new projections released on Wednesday.
Why it matters: The service was supposed to break even by this year under the 10-year "Delivering for America" plan implemented by Postmaster General Louis DeJoy in 2021 "to achieve financial sustainability."
The loss comes after the service said it reported a net income of $56.0 billion last year, though that was primarily from a one-time infusion from the Postal Service Reform Act in April 2022.
The plan centers on slowing the delivery of some mail and increasing the price of stamps, which USPS has done multiple times in the last couple years.
What they're saying: The service said the loss was in part the result of "the impact of inflation on operating expenses."
DeJoy, who was a Trump-era appointee, defended the plan in a statement on Wednesday, saying the service was only "in the early stages of one of the nation's largest organizational transformations."
Keep Us Posted, a nonprofit advocacy group that seeks to preserve the service, said in a statement Wednesday that postage hikes contributed to the mounting financial losses.
The group's executive director, Kevin Yoder, said DeJoy's Delivering for America plan and its postage increases have failed to help the service regain financial solvency.
They are "clearly only triggering a dramatic loss in mail volume and fueling even more debt U.S. Postal Service, "said Yoder, a former Republican congressman from Kansas.
By the numbers: The service's total operating revenue this year was $78.2 billion, roughly a $321 million or 0.4% decrease from last year.
Its operating expenses shot up 7.3% compared to last year, hitting $85.4 billion.
The total volume of mail it handled also dropped, from 127.4 billion units to 116.1 billion.
Go deeper: USPS ditches holiday surcharges despite stamp price hikes
Editor's note: This story has been corrected to reflect that the volume of mail USPS handles is in the billions, not millions.
Go deeper