U.S. and China strike deal on climate ahead of COP28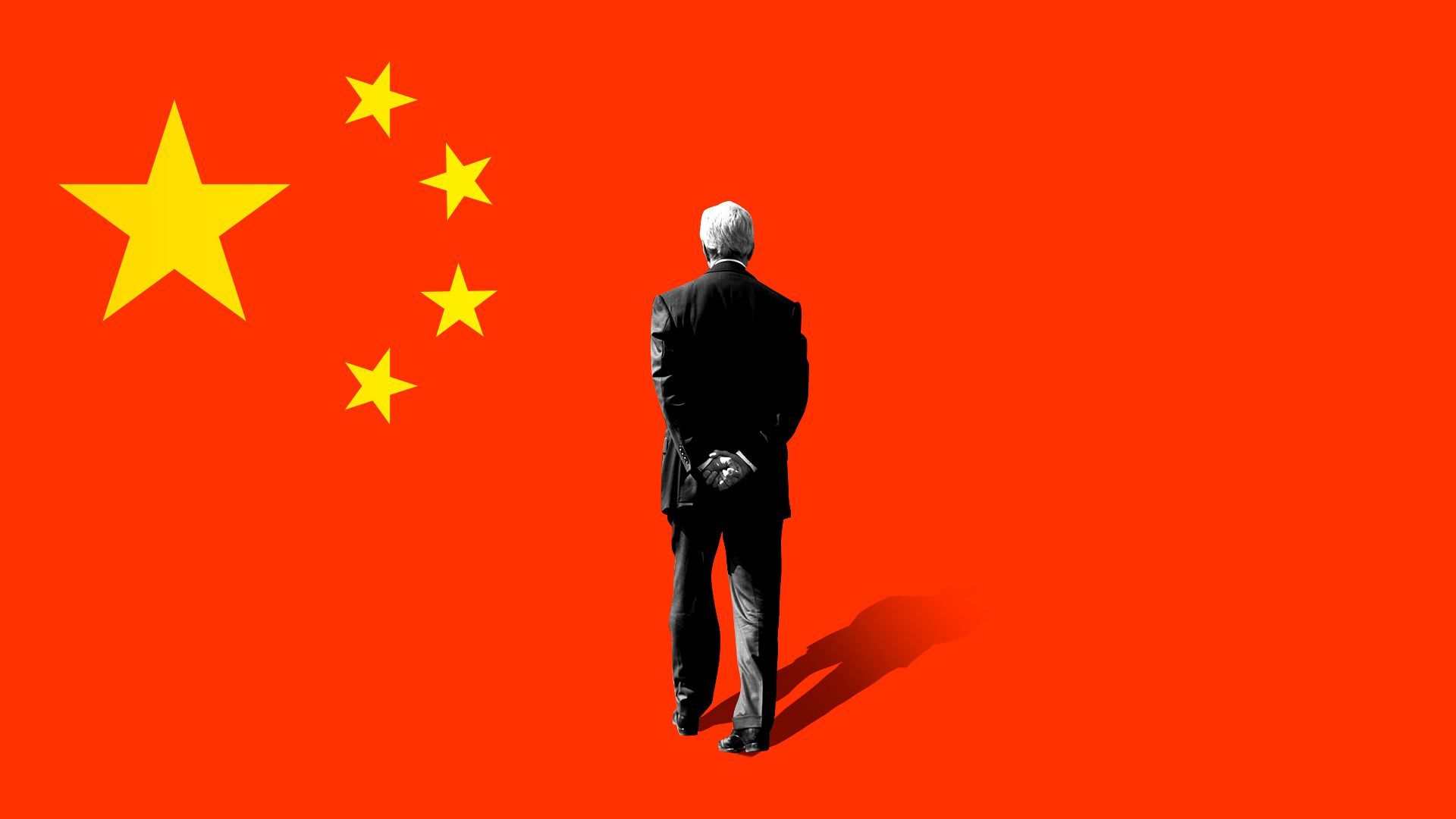 The U.S. and China agreed Tuesday night to jointly tackle aspects of human-caused climate change, including the promotion of renewable energy technologies.
Why it matters: The agreement marks the next level of bilateral engagement on climate between the world's two biggest emitters.
Zoom in: It includes language stating the two countries will "pursue efforts to triple renewable energy capacity globally by 2030," which could ease the adoption of that goal at the upcoming COP28 climate summit in Dubai.
Yes, but: The separately issued statements lack a commitment from China to stop approving new coal-fired power plants, a key U.S. concern based on carbon emissions.
The intrigue: The countries do touch on power sector emissions, noting that further boosting of renewables would "accelerate the substitution for coal, oil and gas generation," and that the two nations expect "post-peaking meaningful absolute power sector emission reduction" this decade.
The U.S. and China agreed to host a "summit" on methane at COP28 and work together to help address this short-lived but potent greenhouse gas.
They also committed to addressing greenhouse gases overall, including non-CO2 warming agents like nitrous oxide.
What they're saying: "COP28 has its work cut out for it," said Li Shuo, incoming director of China Climate Hub at the Asia Society.
"The U.S.-China talks will help stabilize the politics when countries meet in the UAE," Shuo said, noting that critical issues will require further negotiation.
COP28 president-designate Sultan Ahmed al-Jaber lauded the agreement as a positive sign just over two weeks in advance of the summit.
"The consensus reached between the US and China is a significant outcome ahead of COP28," he said in a statement. He said its commitments "will have a meaningful impact for generations to come."
Of note: The statements stem from negotiations between top U.S. climate official John Kerry and his counterpart, Xie Zhenhua.
Go deeper