Study: Exposure to common pesticides linked to decreased sperm concentration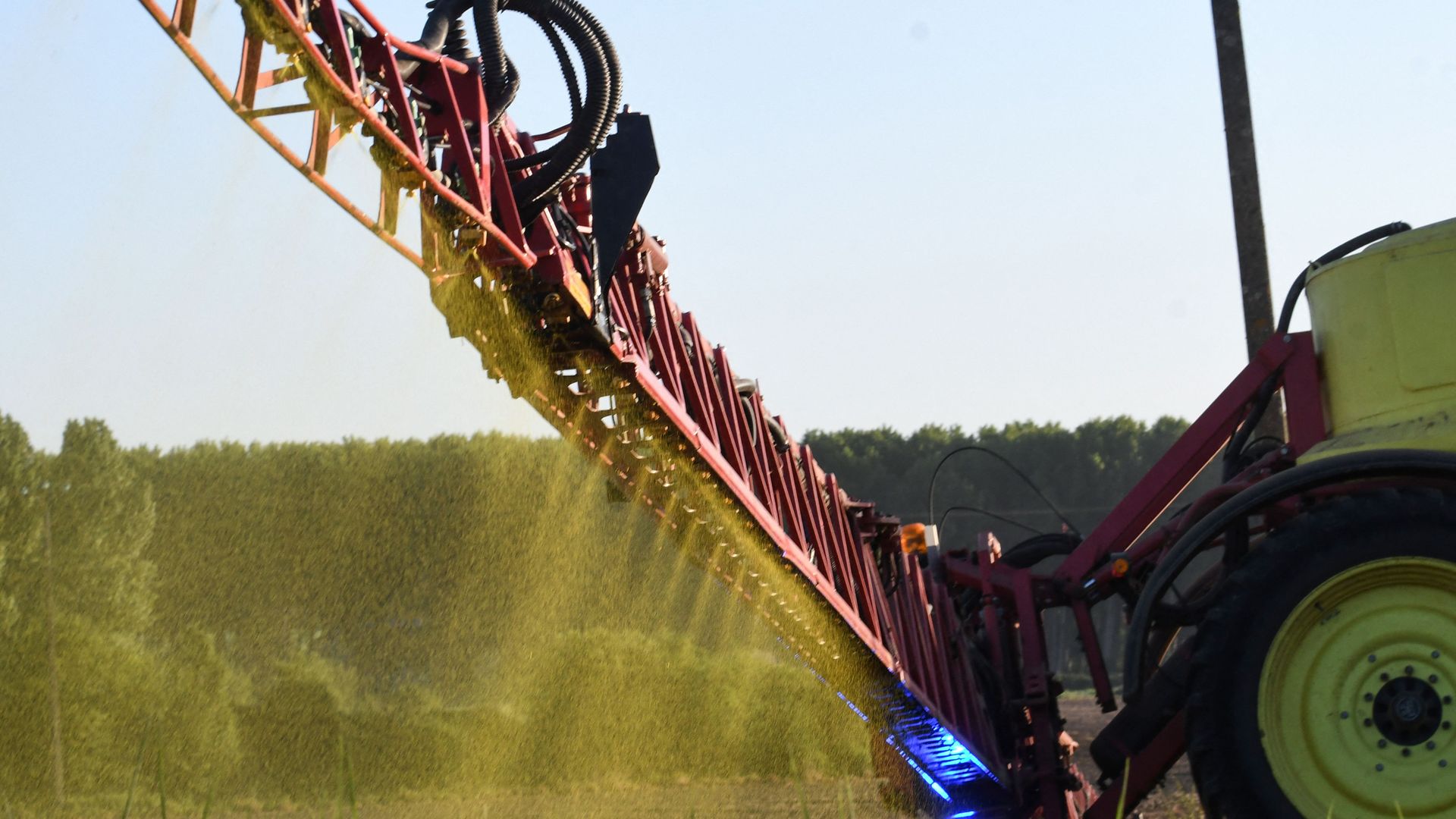 Exposure to common pesticides is associated with lower sperm concentrations in men around the world, according to research published in the journal Environmental Health Perspectives on Wednesday.
Why it matters: Sperm densities in men across the Western world have fallen rapidly since the early 1970s. Some scientists have suspected that synthetics chemicals that disrupt the body's hormonal system have contributed to the decline, though the precise causes are not fully known.
The low concentrations may have contributed to a global decline in fertility rate, though rates are influenced by numerous social and biological factors.
Beyond affecting fertility, low sperm concentrations have also been associated with increased health risks, including higher rates of testicular cancer.
How it works: The researchers considered exposure to two different classes of chemicals — organophosphates and N-methyl carbamates — which are used in agriculture and gardening to kill mammals and insects.
The new paper was a meta-analysis of other research, meaning the scientists combined the findings of several independent studies on the chemicals using statistical methods to determine the aggregate result.
They specifically looked at 20 studies that analyzed in total 1,774 adult men.
What they found: The researchers discovered that, overall, the studies showed a "strong" association between higher exposure to those types of insecticides and lower sperm densities.
However, because of gaps in the research they considered, the scientists did not have evidence to conclude that the chemicals directly cause lower concentrations and said further research must be done to establish a causal relationship.
The association was stronger when insecticide exposure was associated with the person's occupation.
What they're saying: Lauren Ellis, a doctoral student at Northeastern University who co-authored the new paper, said in a statement that it's imperative to understand how such chemicals affect human biology given how ubiquitous they are in the environment and food systems.
"Insecticides are a concern for public health and all men, who are exposed primarily through the consumption of contaminated food and water," Ellis said.
Between the lines: Alexander Pastuszak, an assistant professor of surgery and urology at the University of Utah School of Medicine who was not associated with the study, told CNN that the results contribute to growing evidence that the compounds can affect fertility in men.
"Ultimately, you don't know the impact on actual fertility until and unless you start trying to get pregnant," Pastuszak said.
The big picture: In addition to falling sperm concentrations, men overall have also experienced lower testosterone levels and increased rates of testicular cancer and erectile dysfunction, all of which can influence fertility rates, according to an alarming meta-analysis published in 2017.
Declining fertility rates in the U.S. will greatly influence the country's population in the coming decades.
The U.S. Census Bureau projected earlier this month that even with moderate amounts of immigration, the country's population is still expected to begin declining around 2080.
Go deeper ... Study: Men in the U.S. are dying nearly six years before women
Go deeper