GM grabs the wheel at Cruise amid self-driving taxi doubts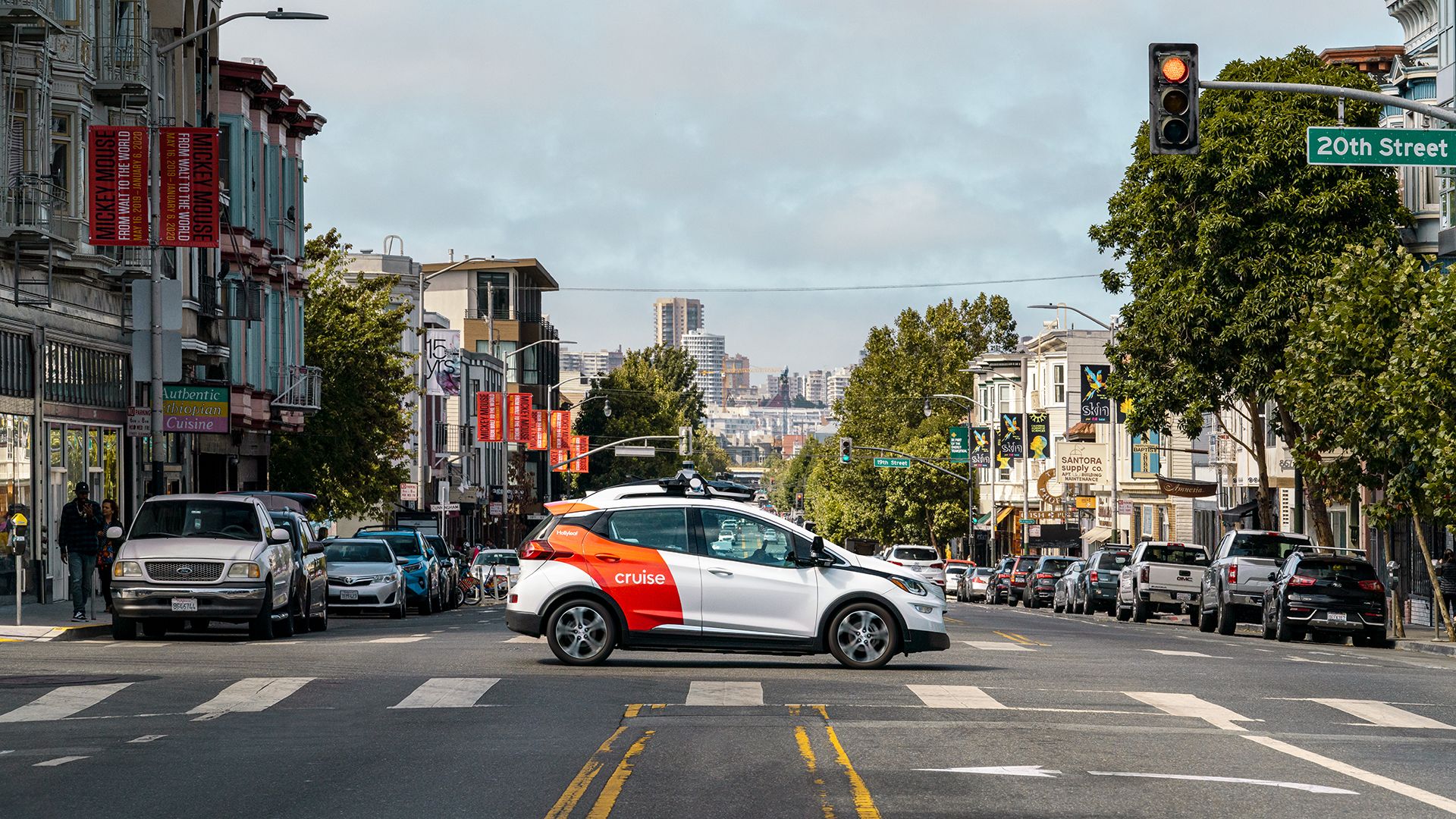 General Motors is taking a more hands-on role at its Cruise self-driving car business to help steer it out of a deepening crisis.
Why it matters: Cruise is one of the biggest bets GM has made under CEO Mary Barra, but her dream of a self-driving future is in danger of unraveling into a costly nightmare.
Driving the news: Cruise announced late Tuesday that GM's chief counsel and head of public policy, Craig Glidden, will become Cruise's chief administrative officer.
He'll oversee Cruise's legal and policy, communications and finance teams while continuing in his job at GM.
Glidden's appointment is one of several steps Cruise's board took this week in an effort to "enhance safety and transparency," the company said in a blog post.
The Cruise board, chaired by Barra, will also retain a third-party safety expert "to perform a full assessment of Cruise's safety operations and culture." That's on top of an earlier decision by Cruise to hire a chief safety officer.
Cruise is also expanding the scope of an investigation by an independent engineering firm, Exponent, to not just examine the cause of a highly publicized accident but also to perform "a comprehensive review of our safety systems and technology."
Catch up quick: Cruise has been in crisis since Oct. 2, when one of its driverless taxis dragged a San Francisco pedestrian who'd been hit by another vehicle, causing serious injury.
Cruise pulled its driverless vehicles off the road in multiple cities after California revoked its permit to operate in San Francisco in the wake of that incident, and amid other safety concerns.
Meanwhile, the federal government is also investigating the safety of Cruise robotaxis.
Where it stands: Cruise said it would suspend all operations, including testing with safety drivers in the U.S., while it seeks to rebuild public trust.
What they're saying: GM has said it remains committed to Cruise and autonomous driving.
The company has already lost more than $8 billion on Cruise since 2017, including $728 million in the third quarter of this year.
Go deeper