Israel's NSO unleashes controversial spyware in Gaza conflict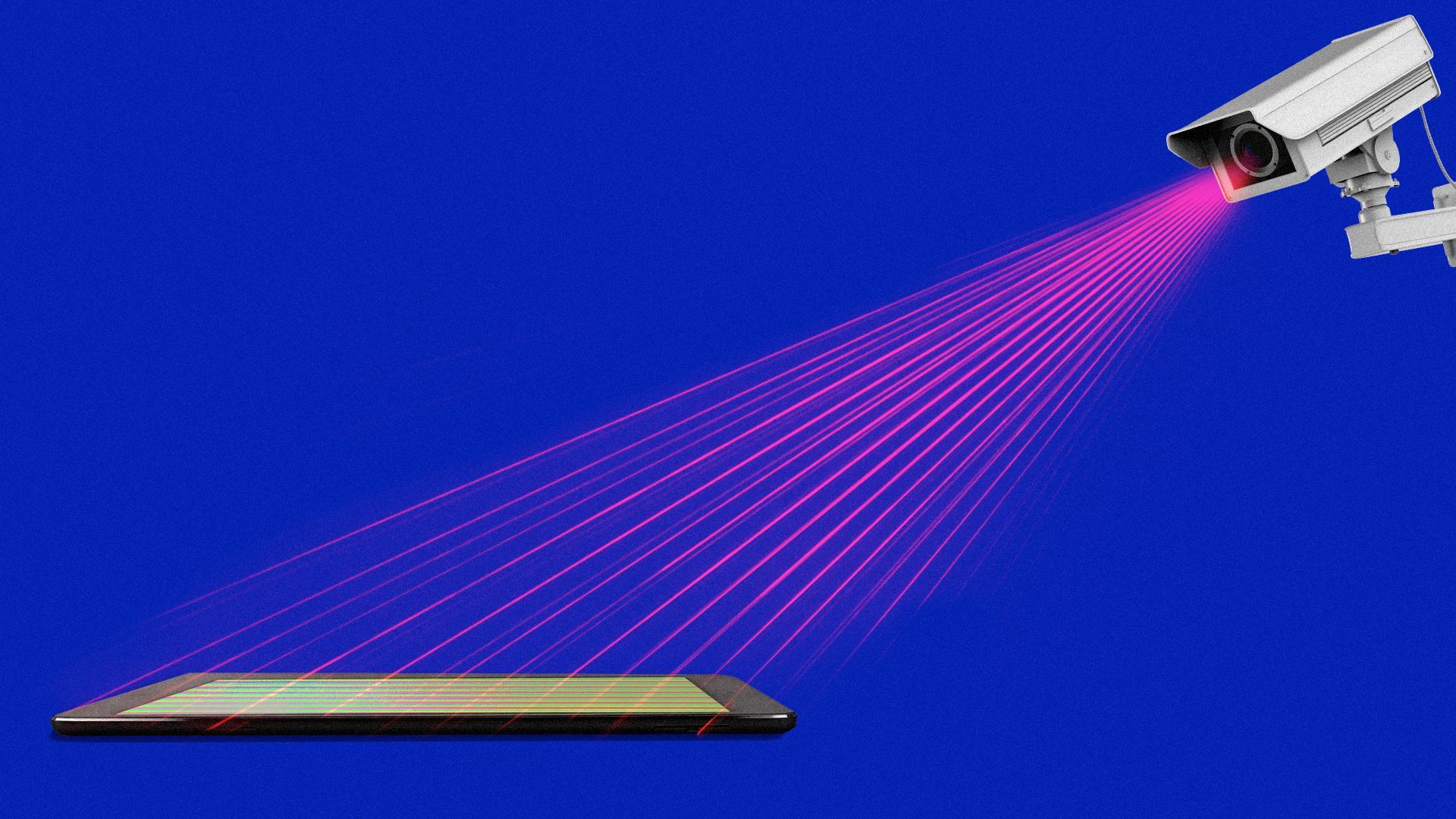 The Israeli government appears to be turning to controversial spyware maker NSO Group to help track those kidnapped and murdered by Hamas in the last month, according to a source with direct knowledge of NSO's operations.
Why it matters: NSO has come under fire for providing governments with surveillance technology that they have later used to spy on journalists, dissidents and human rights activists.
What's happening: According to the NSO-linked source, several Israeli agencies are likely using Pegasus — a "zero-click" malware that can be snuck onto a target's device without them knowing — to help track people kidnapped by Hamas, as well as people who have gone missing during Hamas' attack last month.
Pegasus can be used to tap into cell phone signals to assess who was on the ground during Hamas' surprise attack on Oct. 7 and movement of those cell signals before and after the attack, said the source, who requested anonymity to speak freely about sensitive operations.
NSO has also established a so-called "war room" with other similar companies and former NSO employees to track and unlock the phones belonging to people who have been murdered or gone missing, as well as those belonging to suspected terrorists.
What they're saying: "It's not the purpose of why we're doing it, but I think the people from the government — both in Israel and outside of Israel — and the public... now understand much better the value of these kinds of tools and why they are needed," the source told Axios.
Yes, but: The source said they don't know whether the Israeli government has safeguards in place to ensure the technology won't be used for broad surveillance of the entire Palestinian population.
Recent reports suggest that Pegasus has been used to spy on Palestinian human rights activists as recently as 2021. Another unidentified group also used Pegasus to spy on dozens of Al Jazeera reporters in 2020.
Israeli agencies can decide for themselves how they use Pegasus or other surveillance tools, the source said. "They have their own means, and I know they have legal counsels with them to know who exactly they can target or not," the person said.
The big picture: NSO's push to help in the war effort comes amid a wide-reaching, U.S.-based lobbying campaign to loosen restrictions.
Timothy Dickinson, a lawyer at Paul Hastings LLP, sent a letter to Secretary of State Antony Blinken last week on behalf of NSO requesting a meeting to "reaffirm the importance of NSO's technology" amid the war between Israel and Hamas.
Recent disclosures filed under the Foreign Agents Registration Act, or FARA, also show that NSO met with a handful of Republican Congressional aides between February and July this year, including staff members on the Senate and House intelligence committees, as well as the House Armed Services Committee.
And NSO has hired Stewart Baker, a former NSA general counsel, and Jeff Weiss, a former Commerce official, to lobby on their behalf, according to a recent congressional lobbying disclosure.
"I think it's clear to everyone that now is the time for greater intelligence collaboration between allies, like the U.S. and Israel, to keep people safe from terrorists like Hamas," the source said. "I would hope that there is more openness for a dialogue right now."
The intrigue: A few European governments have also allegedly started pushing the Biden administration to revisit U.S. restrictions on the company, per the source.
These clients claim that those restrictions have made it difficult for them to use Pegasus to its full abilities in investigations tracking recent anti-Semitic attacks, the source said.
However, it's unclear which countries have reached out to the Biden administration — or in what ways the U.S. restrictions have limited existing NSO clients' use of the technology.
Go deeper