Republicans unite in opposition to new bank regulations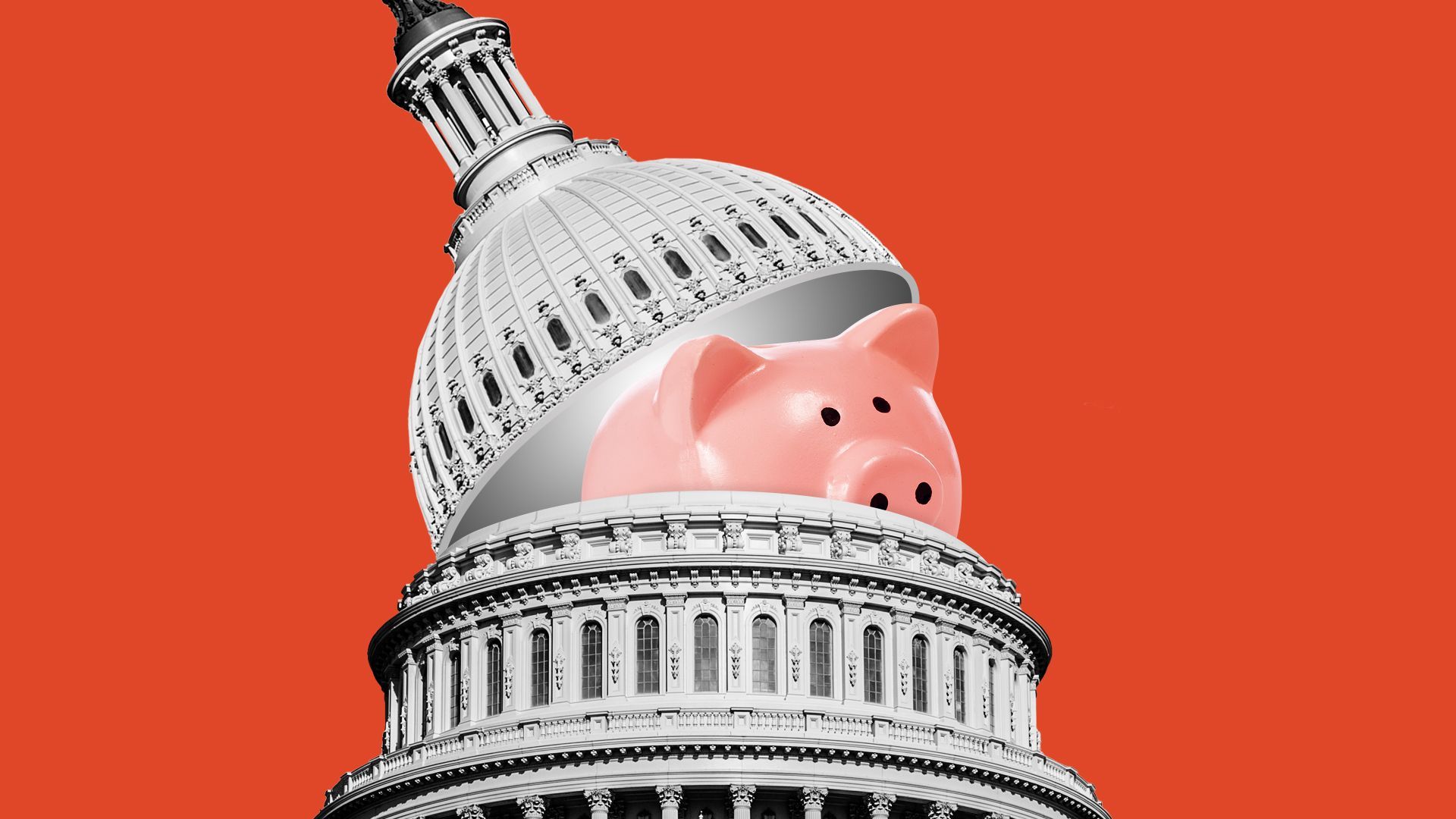 As top bank regulators prepare to testify in front of Senate and House committees this week, they're going to face sustained opposition from Republicans who want to kill their plan to increase bank capital requirements.
Why it matters: The nitty-gritty of bank regulation has historically been dominated by technocrats rather than by elected politicians. This time seems like it might be different.
The big picture: The last big change to global bank regulation, Basel III, took place in the aftermath of the global financial crisis of 2008-09.
Given the degree to which the crisis was caused by excess leverage and risk-taking at financial institutions, not to mention the billions that governments spent bailing out banks, there was little political appetite to oppose tougher bank regulation.
Domestic political attention was also focused on the Dodd-Frank regulatory reforms, which required congressional approval, rather than on meetings 4,000 miles away in Basel, Switzerland.
Where it stands: The latest effort to derisk the banking system, dubbed Basel Endgame, has become much more politicized in the U.S.
In September, all of the Republicans on the House Financial Services Committee sent a letter to the Fed urging that its Endgame proposals be withdrawn.
On Sunday, nearly all of the Republicans in the Senate followed suit with a letter making almost identical demands.
What's new: The Republican letter leans strongly into a new talking point from the banking lobby, that the rules would hurt everyday Americans.
"As proposed, Basel III will restrict billions of dollars in capital from those who need it most, resulting in costlier and more limited access to credit for millions of Americans," says the letter.
A new ad campaign from the Financial Services Forum, and a lobbying effort from Center Forward, are making similar points.
Between the lines: Very broadly speaking, the Fed's plans both in Basel III and in Basel Endgame have been to raise the amount of capital ("equity") that banks have to hold in general and that too-big-to-fail banks have to hold in particular. The logic is that raising bank capital requirements is the easiest and most effective way to make banks safer.
The greater banks' equity, the lower their profits become as a percentage of that equity. That's discomfiting for bank shareholders, who care very much about return on equity.
Bank executives are answerable to their shareholders — and are often large shareholders themselves. The bank lobby therefore can be counted on to oppose any capital increase anywhere.
Be smart: The standard playbook when opposing an increase in capital requirements is to say that such requirements would make banks less competitive and credit more expensive. Sometimes, that's even true.
The bottom line: Republicans are now happy to align themselves with the banking lobby. That's a big change from where things stood in 2009.
Go deeper