Actors get AI compensation in historic contract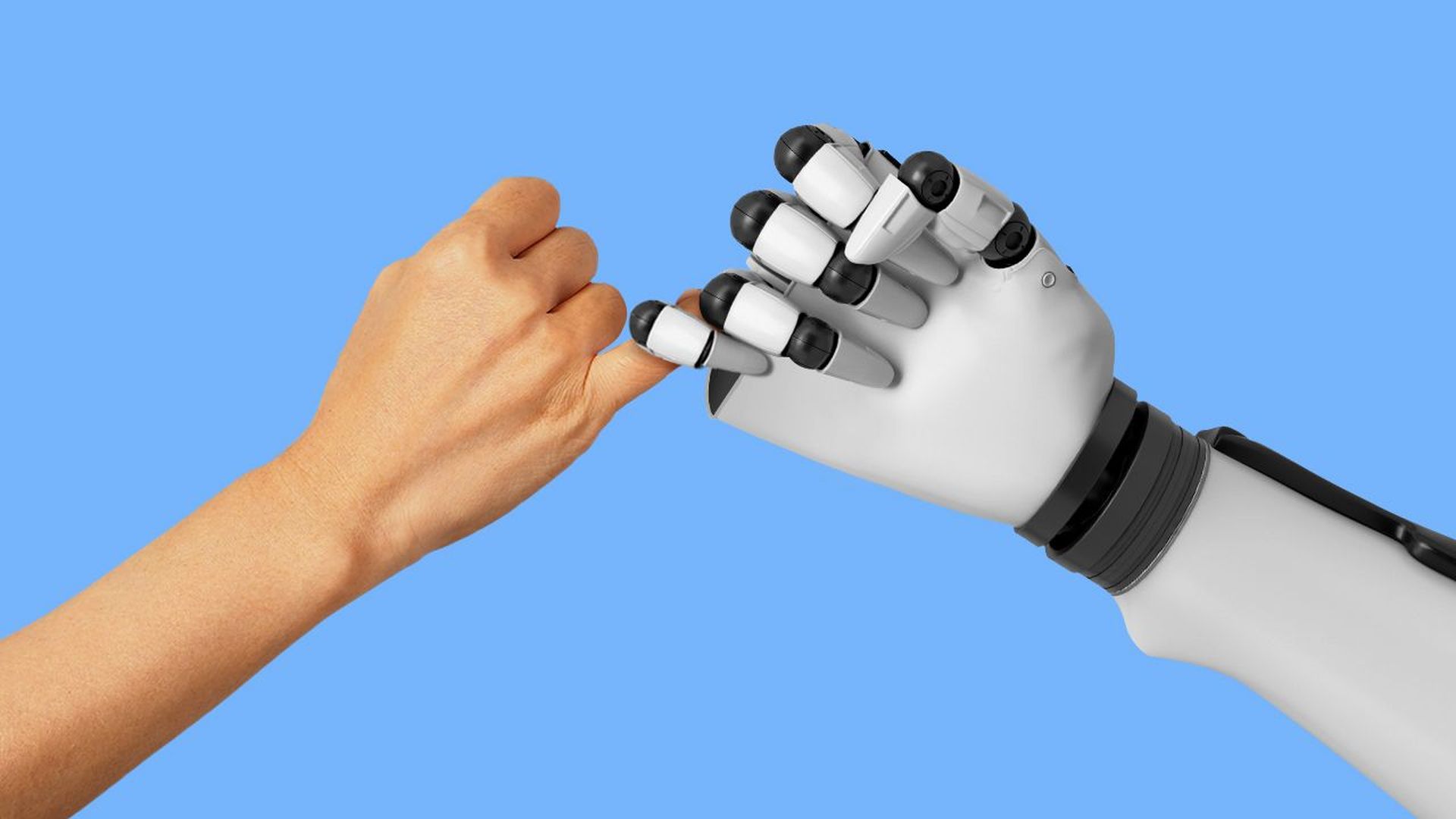 The tentative agreement the Hollywood actors' union reached last week with movie studios goes further in outlining specific AI compensation requirements than agreements Hollywood writers 'and directors' unions won earlier this year.
Why it matters: Actors face a different type of existential threat from AI than some of their Hollywood peers.
Specifically, SAG-AFTRA, the union representing actors, pushed to ensure that performers be compensated for digital replicas of their likenesses.
Compensation is not addressed in the three-year Directors Guild or Writers Guild contracts negotiated with studios this year.
Details: The tentative agreement reached last week, which still needs to be officially ratified by SAG-AFTRA members, establishes two definitions for "digital replicas" of a performer and sets compensation and consent terms for the use of those replicas.
Employment-Based Digital Replicas are replicas "created during a performer's employment with their physical participation, and used to portray the performer in scenes they didn't actually shoot." These performers are generally entitled to compensation for the creation and use of their replicas and are entitled to residuals "for use that would normally generate residuals."
Independently Created Digital Replicas are replicas "created often using existing materials, and used to portray the performer in scenes they didn't actually shoot." For these performers, compensation and residuals are freely bargained.
What to watch: One area that's already starting to cause conflict between SAG-AFTRA members is compensation and consent for "synthetic performers," or digitally created performers that weren't built using scans of specific people but were trained on AI models of real actors.
Justine Bateman, an actor, filmmaker and author who advised SAG-AFTRA on AI during the contract negotiations, has aggressively pushed back on any use of AI in entertainment.
"SAG signing off on 'synthetic performers' and 'digital doubles' taking the place of human performances throws every crew member under the bus. No human actors = no set and no crew," she posted on X last week.
What's next: CBS said Monday that new scripted series episodes will return in mid-February.
Go deeper