Looming government shutdown could upend Thanksgiving travel for millions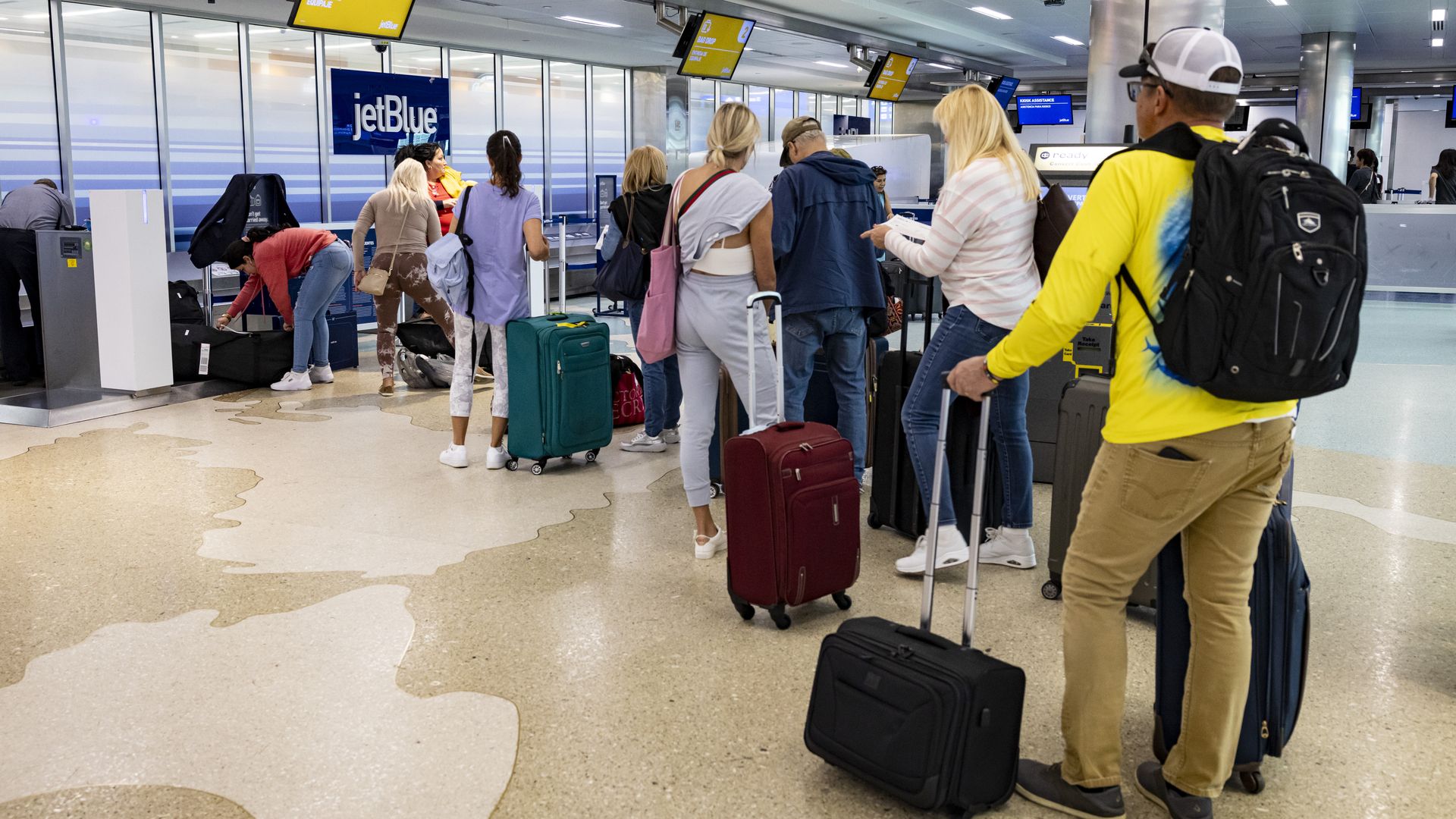 More people will pass through airport security checkpoints around the country this year while traveling for Thanksgiving than any prior year, according to estimates from the Transportation Security Administration (TSA).
Why it matters: A looming government shutdown could force air traffic controllers and TSA employees to work without pay, right as a projected record number of travelers descend on airports around the U.S.
By the numbers: In total, a record 55.4 million people will be traveling for the holiday this year, the American Automobile Association (AAA) projects.
TSA said that it may screen around 30 million passengers between Nov. 17 and 28, with Nov. 26 likely being the busiest travel day.
AAA said that 49.1 million people in the U.S. will get behind the wheel to travel for the holiday, with Nov. 22 being the busiest day on the roads.
State of play: So far, air travel this year hasn't been more chaotic than any other year, excluding when air travel plummeted during the pandemic, according to the most recent federal data.
Between January and August of this year, 75.6% flights arrived on time. That's roughly in line with on-time performances between those months in 2022 (75.75), 2019, (77.3%) and 2018 (78.3%).
Of note: This year, drivers could pay less for gas than during last year's Thanksgiving travel period, when when the national average was $3.58 per gallon.
Currently, the national average is $3.36, according to AAA.
Go deeper: Now trending at hotels: Sleep, wellness and "bleisure"
Go deeper