Murphy calls Mike Johnson's government funding plan "gimmicky"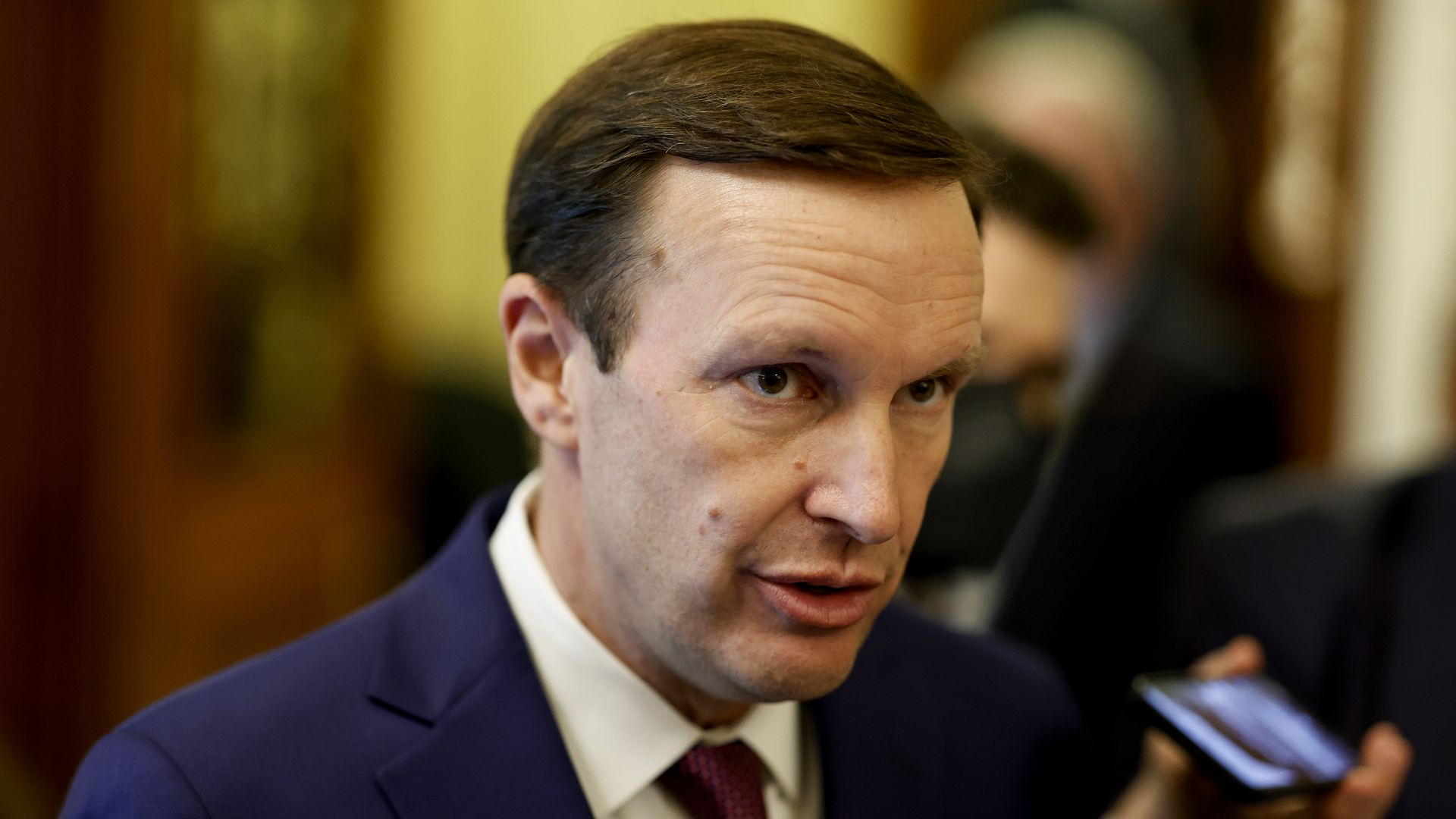 Sen. Chris Murphy (D-Conn.) called House Speaker Mike Johnson's (R-La.) stopgap funding plan "gimmicky" on Sunday but expressed his openness to listen to the House, which he dubbed a "political dumpster fire."
Why it matters: Murphy's sentiments echo some hesitancies from members of Congress about Johnson's plan to avert a government shutdown.
Some Republicans have already opposed the plan, with Freedom Caucus members Marjorie Taylor Greene (R-Ga.), Chip Roy (R-Texas) and Warren Davidson (R-Ohio) all posting on social media that they would vote against it.
What he's saying: "I don't like this laddered CR approach. It looks gimmicky to me, but I'm open to what the House is talking about," Murphy said on NBC's "Meet the Press" Sunday.
Murphy said the "priority has to be keeping the government open" and thinks "this is a moment where reasonable people in the Senate, and that's where most of the reasonable people are these days, have to make sure that we are not making the perfect the enemy of the good."
Catch up quick: GOP House lawmakers unveiled a two-tiered plan on Saturday for avoiding a government shutdown, with just days left until the Nov. 17 deadline.
One of the bills would provide funding until Jan. 19 and include appropriations for agriculture, military construction and Veterans Affairs, energy and water, Axios' Juliegrace Brufke reports.
The second bill would include the other appropriations bills and last until Feb. 2.
However, the proposal has already drawn criticism from the Biden administration. On Saturday, the White House called Johnson's plan "extreme" and "just a recipe for more Republican chaos and more shutdowns."
The Connecticut Democrat said "we are going to proceed in the Senate on a clean CR without gimmicks, without ladders," when asked what he needed to say "yes" to this piece of legislation.
Murphy said it worries him "that the House process requires you to come back and deal with half the budget on one date and half the budget on another date" and called it "a little bit of a recipe for failure," though he clarified he is "willing to listen to the case that they're making."
"I would much rather [they] do what the Senate is doing: Just pass a CR that keeps the entire government open to the same date," he said.
Meanwhile, Senate Majority Leader Chuck Schumer (D-N.Y.) said he would be taking the first procedural step for the Senate on moving forward with a legislative vehicle for passing a "temporary extension" to avert a government shutdown.
Go deeper: Speaker Mike Johnson unveils plan to avoid government shutdown
Go deeper