The power of the West's interdependence with China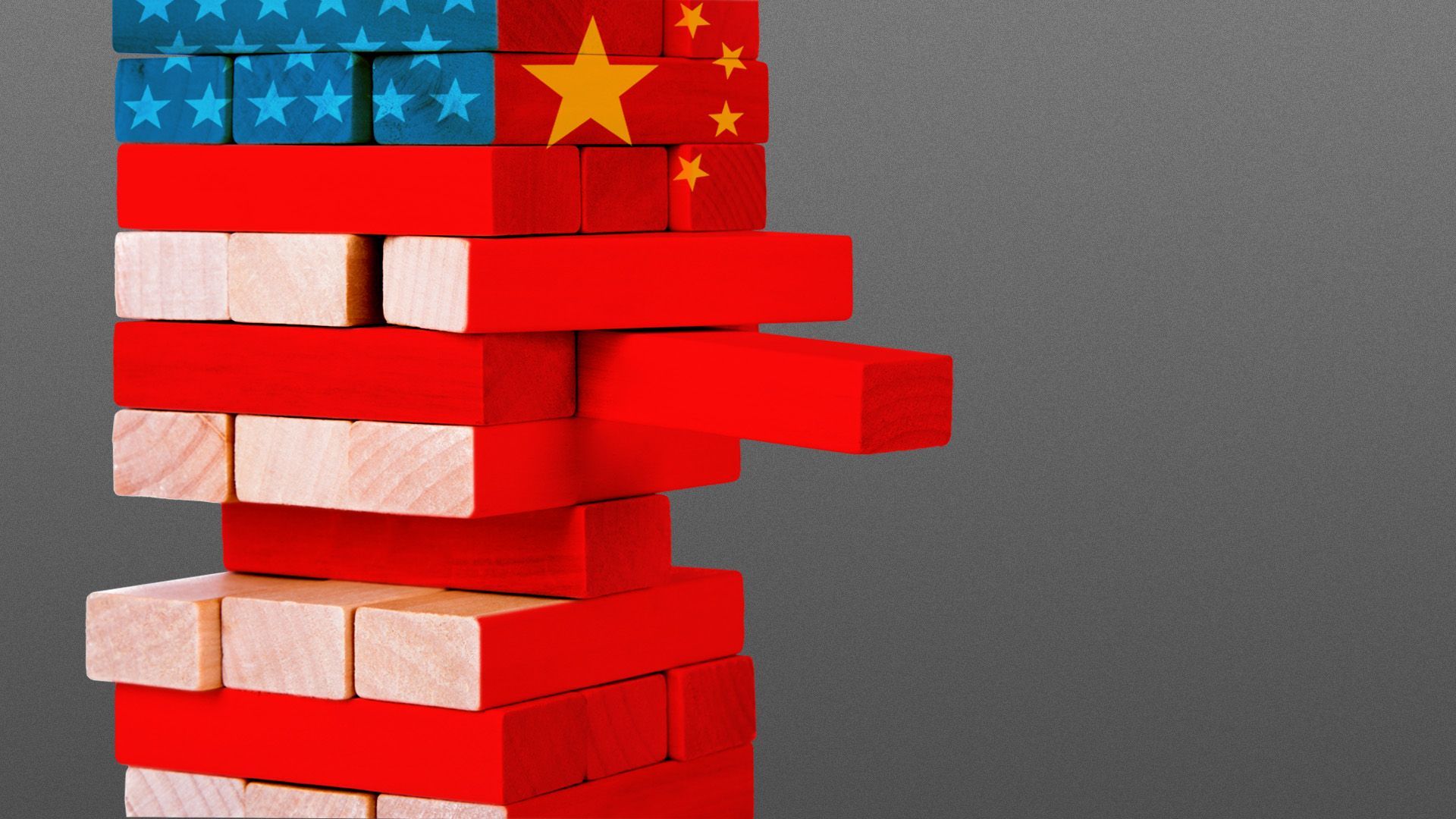 America's relationship with China involves massive tensions between economics, which act to bring the two countries ever closer together, and geopolitics, which is driving them ever further apart. Unusually, there are signs that the economic imperatives are holding their own.
Driving the news: Presidents Biden and Xi Jinping are likely to meet in San Francisco on Wednesday.
Axios' Hans Nichols and Bethany Allen-Ebrahimian report that U.S.-China military communications are already starting to improve and that both leaders are keen to turn around relations that reached a nadir in the first half of Biden's term in office.
Xi is planning to meet a large group of U.S. business leaders in San Francisco, reports Bloomberg, in another sign of easing tensions. (If this doesn't seem like a big deal to you, try to imagine Biden meeting with a similar-size group of Chinese CEOs in Shanghai.)
The Global Financial Leaders' Investment Summit, organized by the Hong Kong Monetary Authority and taking place in Hong Kong this week, featured a slew of U.S. CEOs, including those of Citi, Morgan Stanley, Apollo, Goldman Sachs, Citadel, Fidelity, and many more.
Between the lines: Those CEOs "have a significant presence in China, which they are not abandoning, so they must try to build ties in Beijing," per Kaye Wiggins of the FT.
The big picture: After a decade of investment in the Belt and Road Initiative, China is deeply integrated into the international economy. Per a magnificent new report from AidData, China now has $1.3 trillion invested in developing countries, with nearly all of that investment denominated in dollars.
Beijing is increasingly using international financial institutions such as the IFC and EBRD, or even banks like Standard Chartered and BNP Paribas, to manage its financial exposure to developing countries. Such "collaborative lending arrangements with Western commercial banks and multilateral institutions" are rising fast, per AidData.
"China remains the single largest source of international development finance in the world," concludes the report. Its $79 billion of flows in 2021 compare with $53 billion from the World Bank; and while the U.S. invested $319 billion between 2014 and 2021, the equivalent number for China is more than double that, at $680 billion.
Many of the borrowers are now in financial distress, and China's role as "the world's largest official debt collector" is going to give it an enormous amount of international power for decades to come.
The bottom line: The capitalist integration of China into the global economy is deeply entrenched. Strategic "derisking" is unlikely to derail it.
Go deeper