U.S. strikes Iran-linked facility in Syria, Pentagon says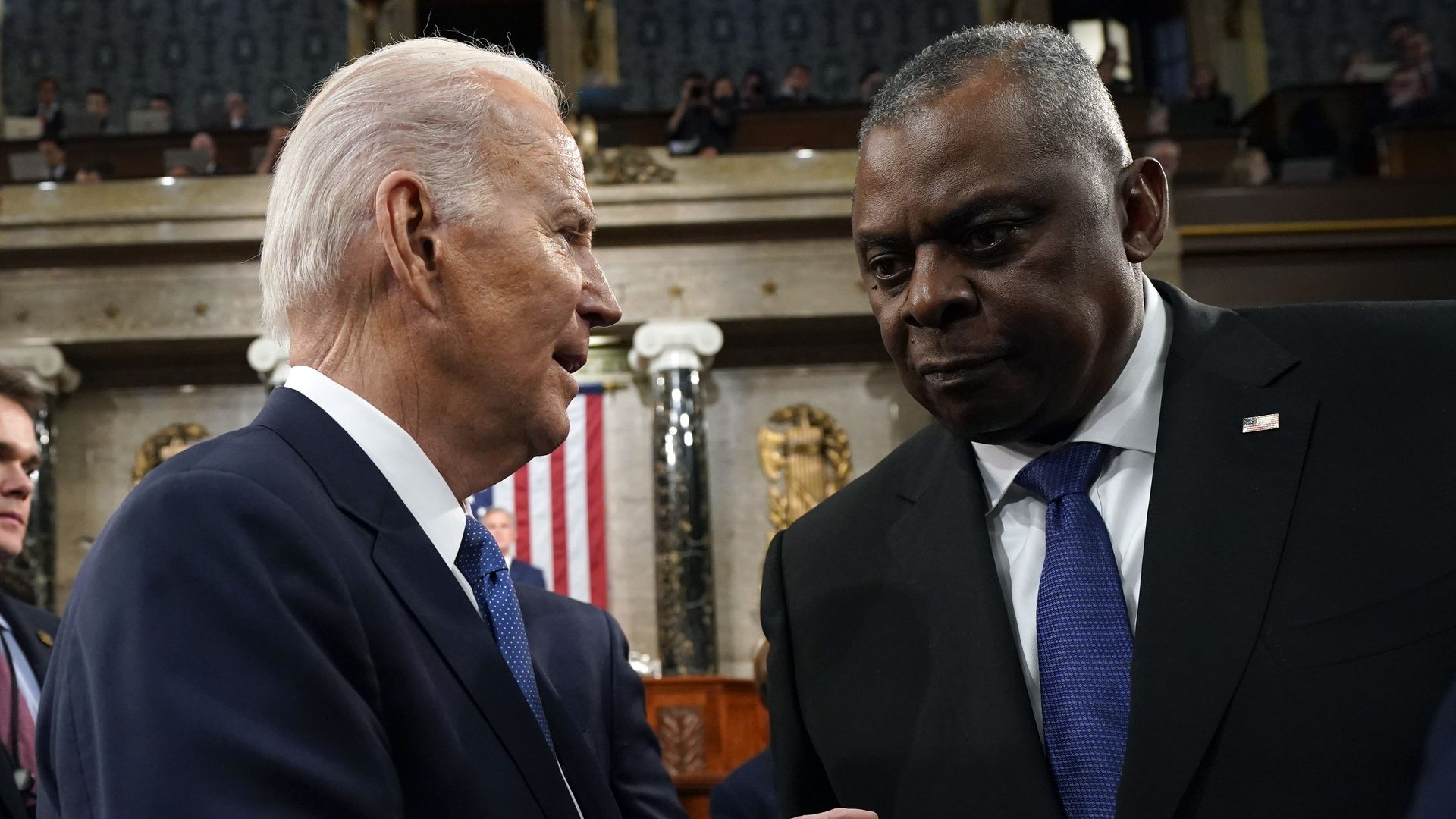 The U.S. military conducted an airstrike on Wednesday on a facility controlled by the Iranian Revolutionary Guards Corps (IRGC) and affiliated groups in eastern Syria, the Pentagon said.
The big picture: This is the second such airstrike in recent weeks and it comes after 41 attacks by pro-Iranian militias against U.S. forces in Syria and Iraq since the Israel-Hamas war started, Deputy Assistant Defense Secretary Dana Stroul told reporters on Wednesday.
Driving the news: Defense Secretary Lloyd Austin said in a statement Wednesday that at President Biden's direction two U.S. F-15s bombed a weapons storage facility in eastern Syria affiliated with the IRGC.
Austin said the "precision self-defense strike" was in response to a series of attacks against U.S. personnel in Iraq and Syria by affiliates of the IRGC's Quds Force, a specialized division.
What they're saying: Austin said Biden directed the action "to make clear that the U.S will defend itself," its personnel and interests.
"The U.S. is fully prepared to take further necessary measures to protect our people and our facilities," Austin added.
"We urge against any escalation. U.S. personnel will continue to conduct counter-ISIS missions in Iraq and Syria."
Zoom out: The U.S. strike in Syria comes amid an attempt by the Biden administration to prevent fighting between Hamas and Israel in Gaza from turning into a regional war.
Nevertheless, the situation in the region is slowly but steadily escalating, with U.S. forces in the region under more and more attacks and the Pentagon sending more ships and fighter planes to the Middle East.
Zoom in: Earlier on Wednesday, the Houthi rebels in Yemen announced they downed a U.S. drone which they claimed was spying on them in order to help Israel.
A U.S. defense official confirmed an American military MQ-9 drone was shot down while in international airspace over international waters off the coast of Yemen.
"U.S. Central Command officials are assessing the incident," the official told reporters.
What's next: Stroul told the House foreign affairs committee in a hearing shortly after the strike that the U.S. will continue to take military action against IRGC and personnel and facilities that are affiliated with it "with the intention to convince the Iranians to de-escalate threats against the U.S."
Go deeper