Documentary highlights plight of U.S. atomic bomb test victims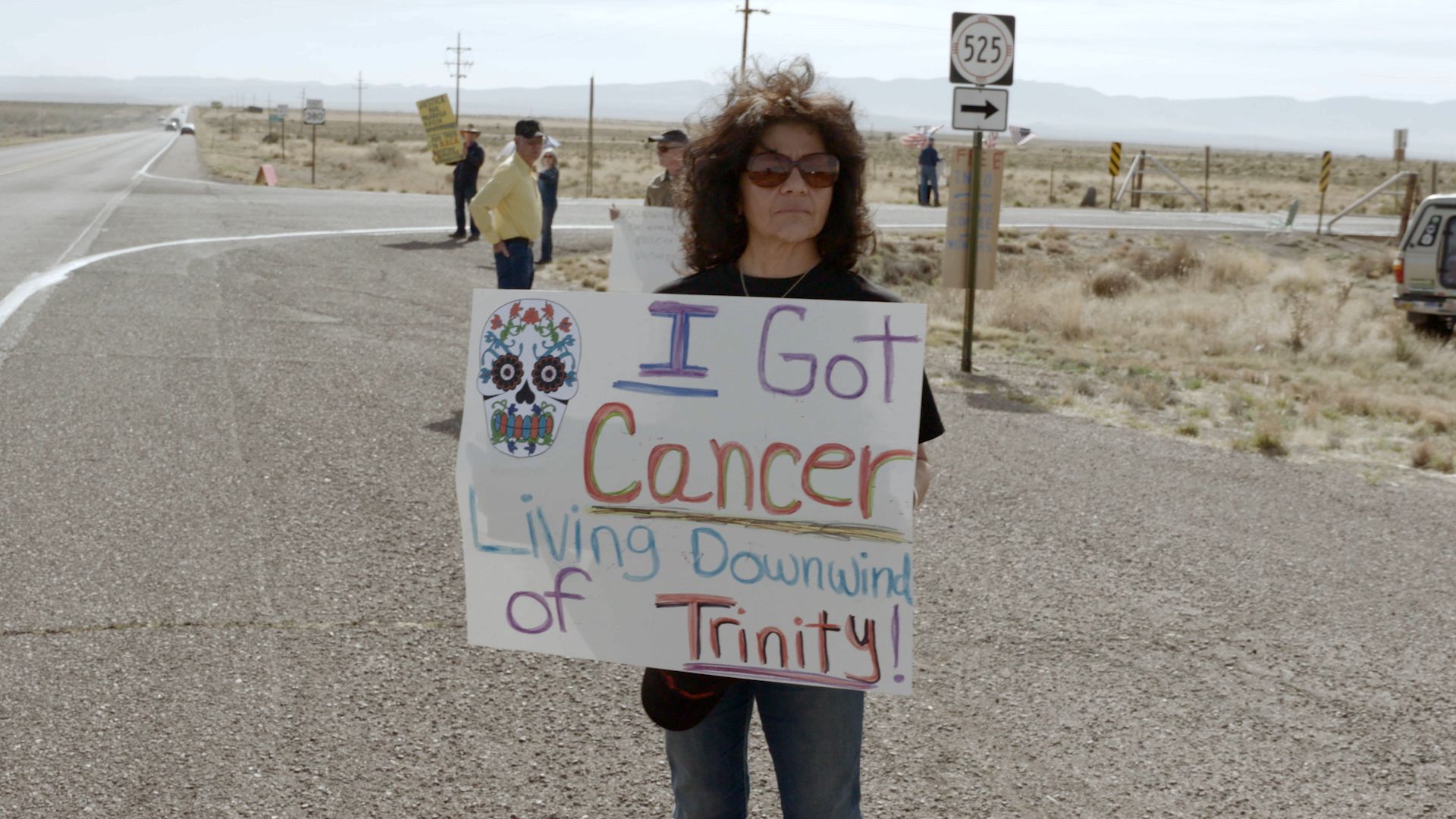 The long fight for reparations for New Mexico residents who developed rare cancers and other ailments as a result of living near the world's first atomic bomb test is the focus of a new documentary.
The big picture: "First We Bombed New Mexico" comes as the descendants of the Trinity Test victims race against time to get included in an expiring federal law that awards financial reparations to nuclear testing victims.
Details: The film, now being screened at select film festivals, follows Tina Cordova as she tries to draw attention to decades of illnesses suffered by Hispanic and Mescalero Apache residents that are attributed to the bomb.
Cordova, a cancer survivor and co-founder of the Tularosa Basin Downwinders Consortium, speaks at small community meetings, gets the attention of U.S. senators and demonstrates outside of New Mexico's popular Manhattan Project tourist sites.
"It's incredibly emotional. I don't think I was fully prepared, especially to see my niece at the end who announces that she, too, has cancer," Cordova tells Axios Latino.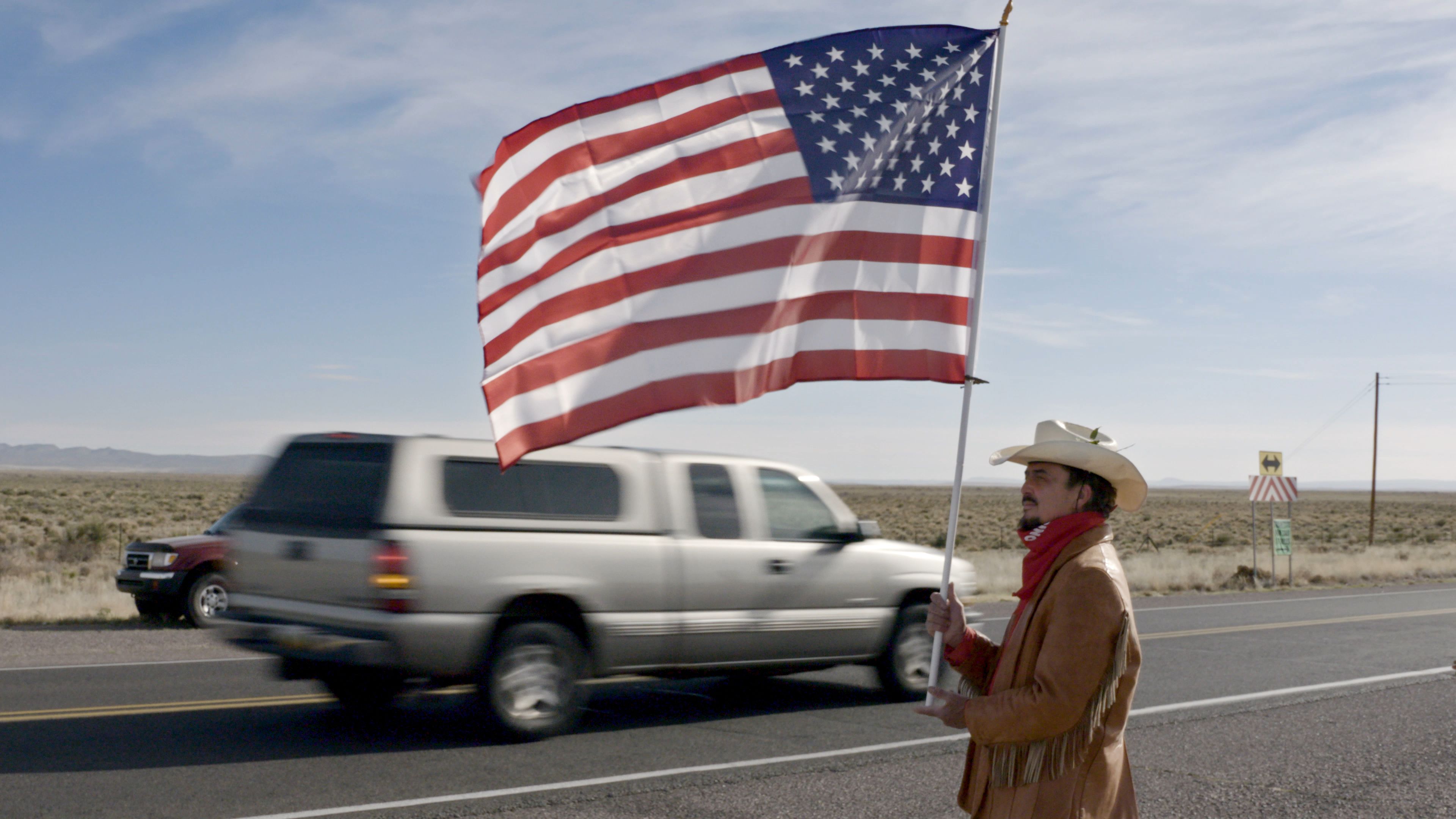 Zoom in: Lois Lipman, producer and director of the film, tells Axios the film took eight years to complete and documents Cordova's evolution from her focus on southern New Mexico residents to Navajo uranium miners.
Lipman saw some of the subjects she filmed die of cancer during the project.
"I felt guilty. I wanted to get the stories out right away because people were dying, and the people need health care, the people need to be helped."
Joel Marcus, the film's editor, tells Axios they also wanted to include how the residents work to overcome their past through jokes and dancing.
"Although it's heavy, we have so many more stories in the fridge. And we didn't want to bang people over the head with cancer."
Background: On July 16, 1945, in the New Mexico desert, the U.S. Army detonated an atomic bomb developed at the then-secret community of Los Alamos as part of the World War II-era Manhattan Project.
The bomb exploded at 5:29 a.m., and its thunderous roar knocked people from breakfast tables in the historic Hispanic village of Tularosa and sent Mescalero Apache Reservation residents into hiding.
Following the test, residents often picnicked at the site and took artifacts, including the radioactive green glass known as "trinitite."
Nobody warned them of the dangers — residents learned about them after the U.S. dropped atomic bombs on the Japanese cities of Hiroshima and Nagasaki during World War II.
"The military didn't tell us a damn thing. Not even, 'I'm sorry.' They didn't hurt nothing but a bunch of Mexicans who lived there, I guess," Henry Herrera, who saw the bomb explode as an 11-year-old, told Axios in 2021. He died in January 2022 at 87 years old following long bouts with rare cancers.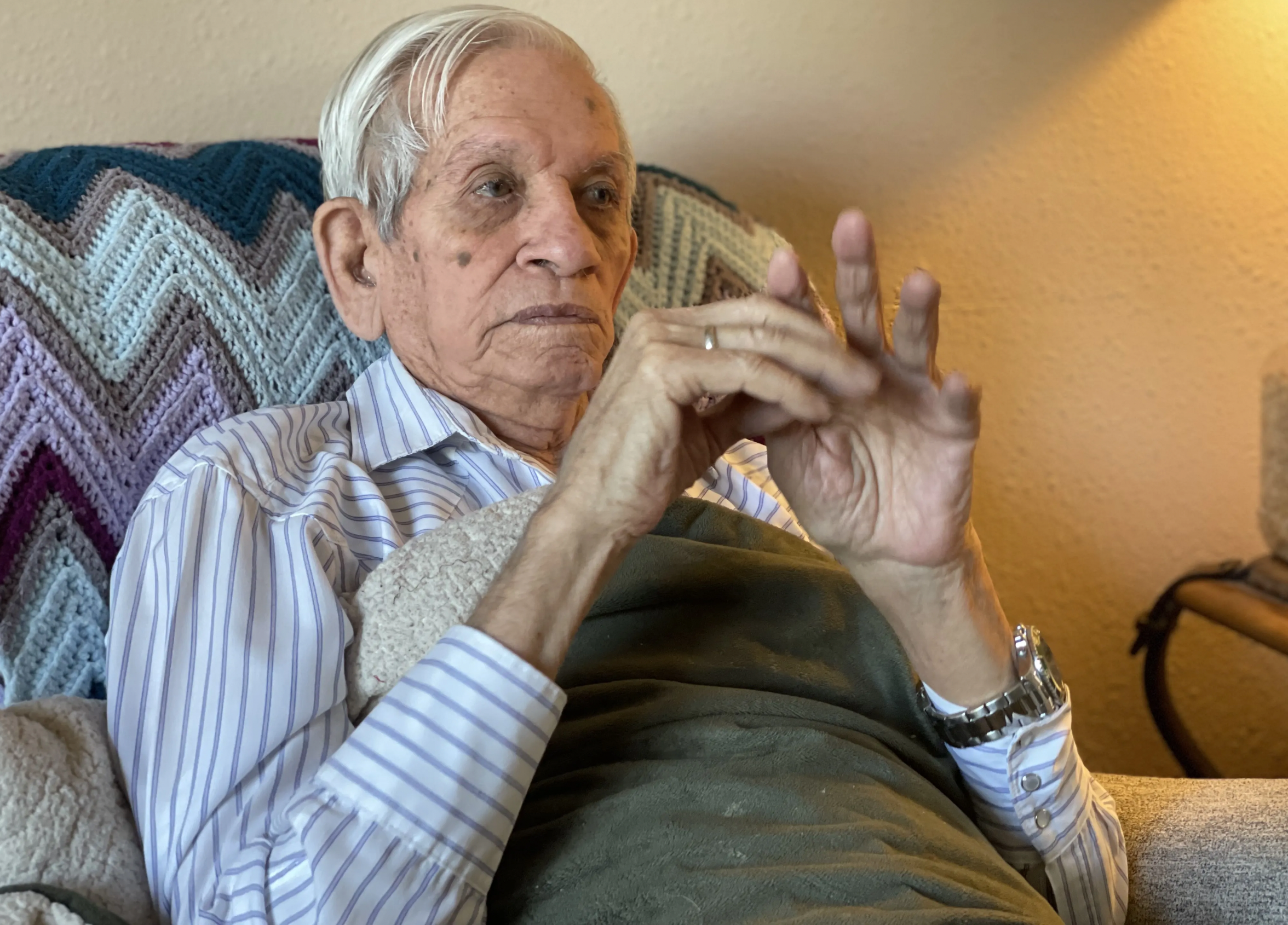 State of play: The federal Radiation Exposure Compensation Act, which awards financial reparations to Nevada Test Site downwinders and uranium workers in other states, was first passed by Congress in 1990 but has never included New Mexico and Navajo Nation residents.
In July, the U.S. Senate voted to include them in the law's renewal, but the Republican-controlled House has yet to vote on the measure.
The act expires in June 2024.
Members of the Tularosa Downwinders worry they are running out of time despite bipartisan support from U.S. Sens. Ben Ray Luján (D-NM) and Josh Hawley (R-Mo.)
Subscribe to Axios Latino to get vital news about Latinos and Latin America, delivered to your inbox on Tuesdays and Thursdays.
Go deeper