News media advocate: Pay publishers when their content trains AI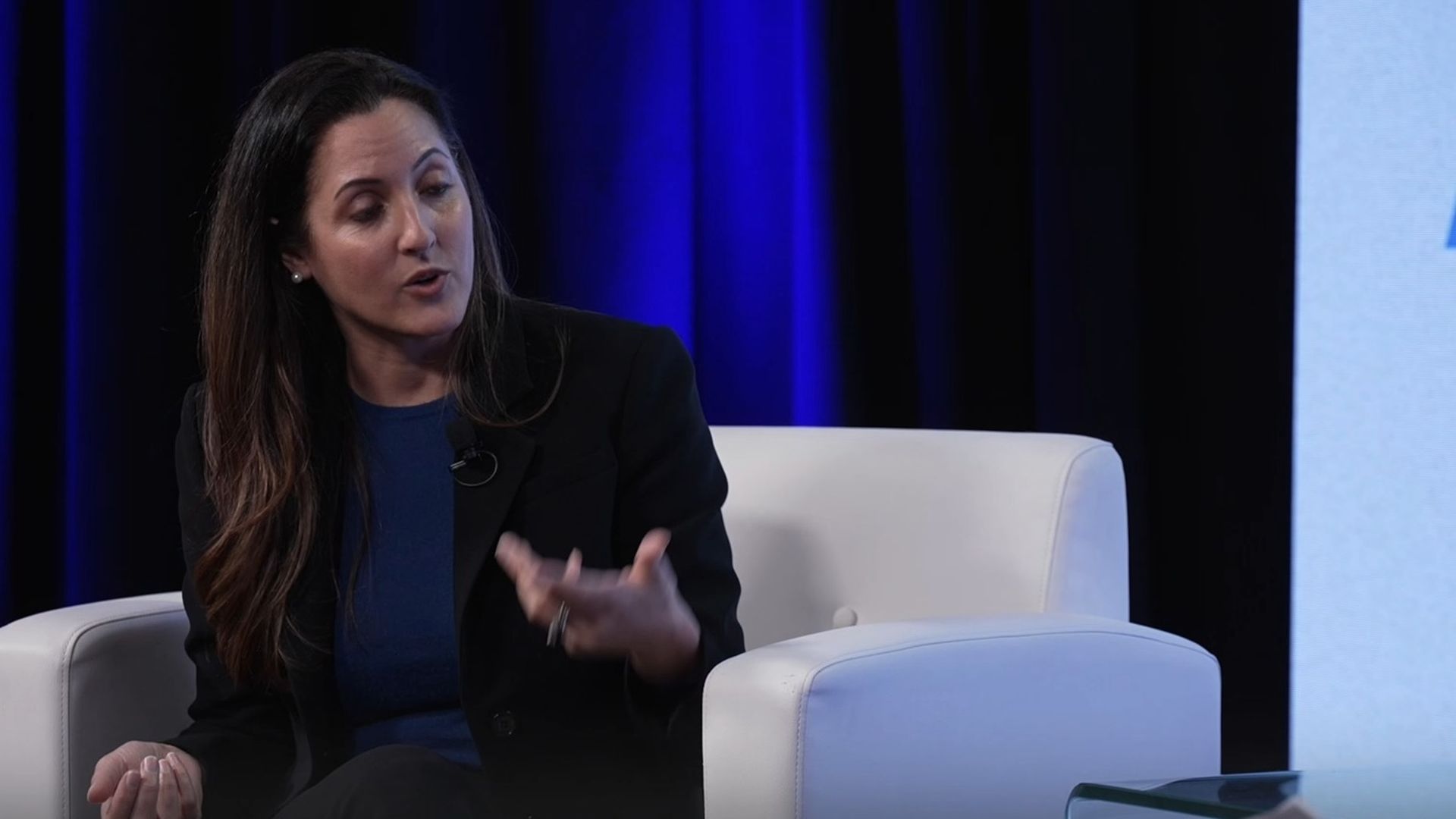 News/Media Alliance president and CEO Danielle Coffey sounded an alarm against using news content to train AI models without compensation or permission at Axios' AI+ Summit in San Francisco Wednesday.
Driving the news: Coffey told Axios' Sara Fischer that her organization's AI work is an extension of its effort to help smaller news outlets compete in the digital era.
Why it matters: News/Media Alliance represents 2,000 news and magazine media outlets worldwide, most of which are already struggling with Big Tech and competition issues and now face the disruption of generative AI.
Catch up fast: NMA in October filed comments with the U.S. Copyright Office arguing against AI company practices of scraping the internet for news content to train their AI models.
Dozens of news executives earlier this year also met with lawmakers on Capitol Hill to call for robust copyright protections for their work, an effort that was organized by NMA.
What they're saying: Coffey rebutted the argument that, in the absence of traditional journalism, AI companies can easily turn to "citizen journalism" to train their algorithms.
"I heard someone say once, 'why isn't there citizen surgery?' You know, we have to have some sort of standard by which we hold ourselves accountable. Otherwise, we're just gonna get a bunch of inaccurate information and misinformation."
Some news organizations, such as the New York Times and the AP, have reportedly pursued deals with AI companies on their own.
Coffey said bilateral deals like those — as well as collective negotiating through organizations like NMA for the many other news organizations across the country — will be necessary to achieve fair use: "it's all of the above."
Go deeper