Health system grapples with coverage of new digital therapies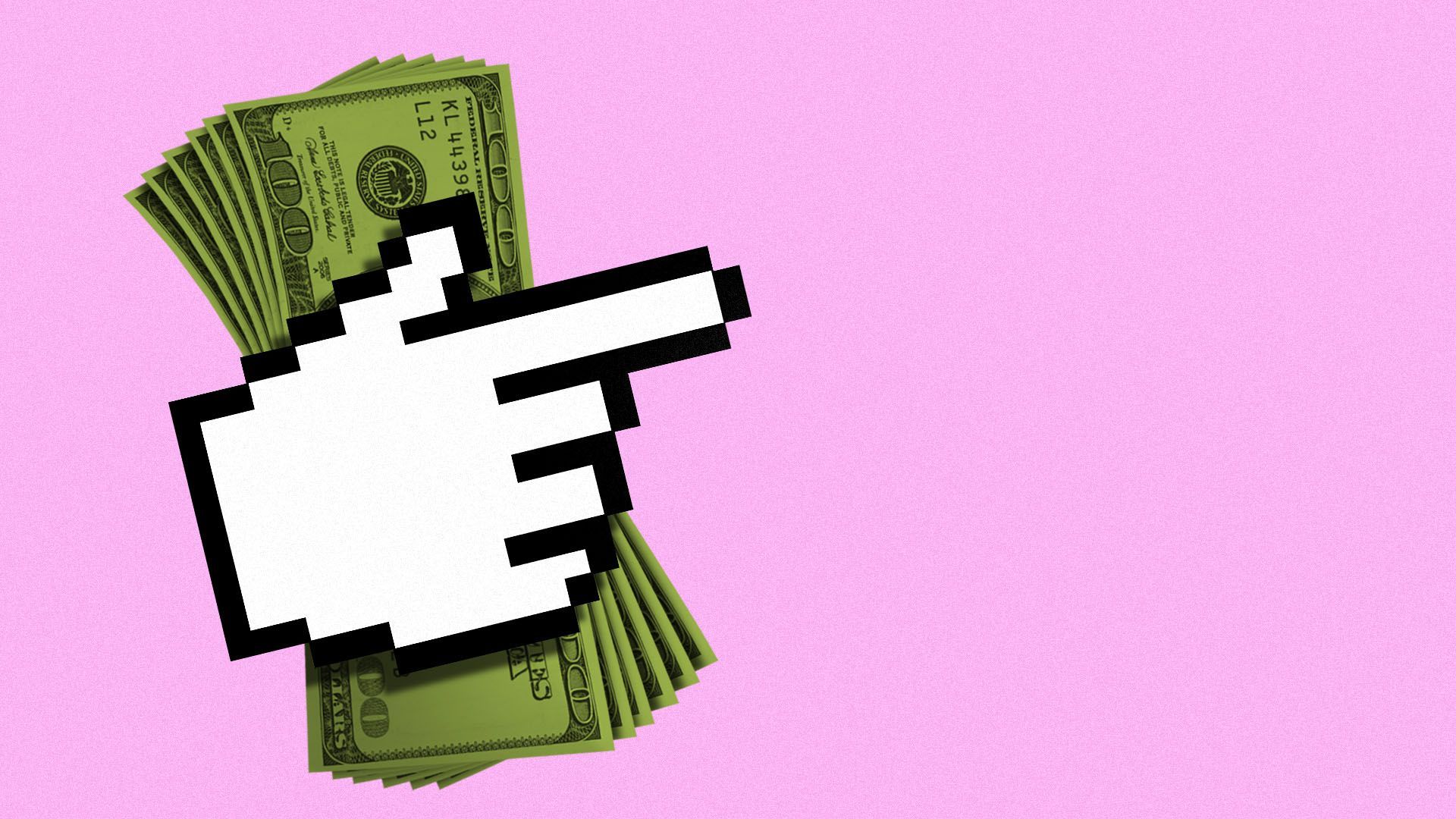 A wave of medical services delivered via software has the potential to expand access to new therapies and help keep people out of the hospital — but the health system is still trying to figure out how to pay for it.
Why it matters: Experts advising Medicare are just beginning to wrestle with how the program — the largest payer of health care in the U.S. — should pay for software used as medical devices, which can range from video games prescribed for ADHD to technology that analyzes data from CT scans.
Securing Medicare reimbursement could help a nascent industry that holds a lot of promise but hasn't been embraced by health insurers yet.
Driving the news: The Medicare Payment Advisory Commission (MedPAC), which makes recommendations to Congress, held its first formal discussions on payment policy last week. Lawmakers have also introduced bipartisan legislation that would require Medicare to figure out payment for digital therapies prescribed to patients.
Context: Software becomes a medical service when it's prescribed or used by a clinician for medical purposes without being part of a physical device.
The software can be driven by algorithms or artificial intelligence to help providers detect health issues or make medical assessments. It can also take the form of prescription digital therapeutics used for treatment and typically accessed through patients' personal devices.
Medicare has covered software that helps providers make clinical decisions since 2018, but it still doesn't cover most prescription digital therapeutics approved by the Food and Drug Administration, according to MedPAC.
Highmark reportedly became the first commercial insurer to cover prescription digital therapeutics in 2022, but most still aren't.
What they're saying: "Payment policy drives innovation, so it's really important to get this right," Lynn Barr, a MedPAC commissioner and director of the Barr-Campbell Family Foundation, said during last week's meeting.
Commissioners said Medicare payment must maximize beneficiaries' access to the digital tools, but some noted concerns that the technologies would massively increase costs rather than reduce them.
"I think this has the potential to add enormous amounts of expense," said Gregory Poulsen, senior vice president at Intermountain Healthcare. "I worry about that a lot."
Zoom out: Medicare's size and influence means commercial insurers often follow the program's lead on coverage decisions.
Medicare established a billing code for AppliedVR's virtual reality cognitive behavioral therapy device in March, categorizing it as durable medical equipment. That designation has given the product more legitimacy to other players, said AppliedVR CEO Matthew Stoudt.
"Now when we go when we talk to [other] payers, we look like a medical device," he said during a panel at the Milken Institute Future of Health Summit this week. "They understand exactly how to treat us in that environment."
The global market for digital therapeutics is expected to reach nearly $23 billion by 2031, up from about $3.8 billion in 2021, according to Allied Market Research. But six months ago, the first company to get regulatory clearance for a prescription digital therapeutic filed for bankruptcy after difficulty getting payers to cover it.
Between the lines: The lack of long-term data about the effectiveness of digital therapies could be making payers more hesitant to cover them, according to a Health Affairs analysis this week.
Only two out of 20 FDA-authorized prescription digital therapeutics on the market as of November 2022 had been evaluated in a randomized and blinded clinical study using rigorous standards of evidence, the analysis found.
Reality check: Medicare advisers indicated they are still far from making recommendations for how the program should deal with software devices. But some commissioners do want to move quickly.
Medicare waited too long to expand access to telehealth, and doing so has improved enrollees' lives without bankrupting the system, argued MedPAC commissioner Brian Miller, an assistant professor at Johns Hopkins University and fellow at the American Enterprise Institute.
"I really don't want us to repeat that mistake," he said.
Go deeper