Arm CEO Rene Haas talks earnings, China and AI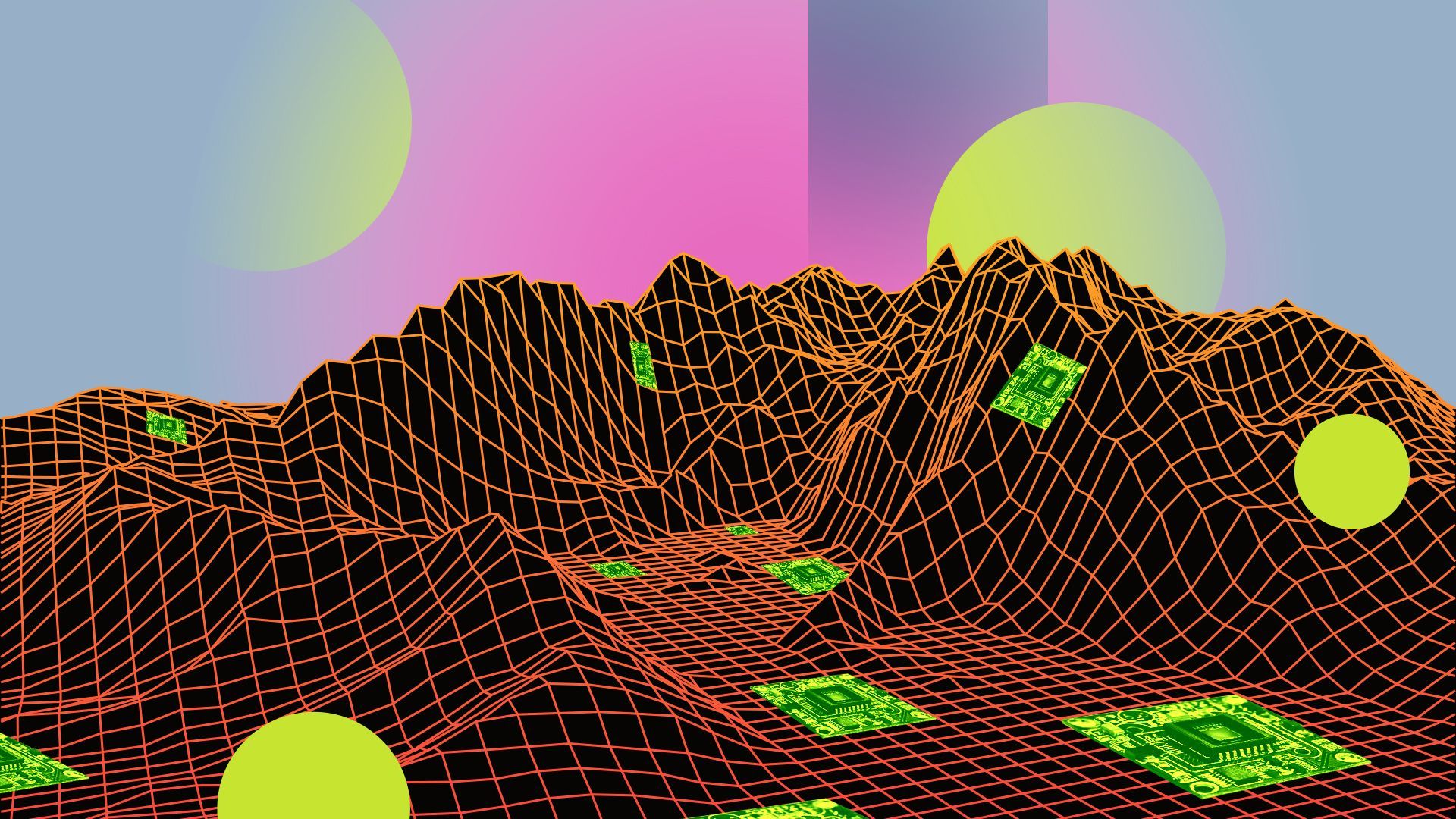 Arm CEO Rene Haas knows that the first rule of post-IPO earnings is to meet or beat Wall Street expectations. And he thought his chip design giant had cleared the bar yesterday, until the market disagreed.
Driving the news: Arm, which in September raised $5 billion in the year's largest U.S. IPO, reported earnings for its second fiscal quarter the closing bell.
It was strong on both revenue ($806 million vs. $744 million expectations) and adjusted profits per share (36 cents vs. 26%). It also increased its full-year guidance.
The trouble, however, came within Q3 guidance. Arm offered a very wide revenue range of $720 million to $800 million, where the midpoint falls short of what analysts were expecting.
Shares fell as much as 7% in aftermarket trading and at this morning's open, breaking below its $51 per share IPO price.
"We've been discussing it internally," Haas told Axios last night. "We're all a bit surprised by the headlines being written after a blowout quarter."
Inside the numbers: The disconnect is that Arm is in advanced talks on a large deal with an existing customer that, if it closes by year-end, would bring Q3 revenue at the high end of its guidance.
But Haas says it's a "complex deal" that might bleed into January, particularly given how negotiations can slow around the holidays. If so, Q3 would come in light but the full fiscal year would be okay.
He adds that Arm has a very high degree of confidence the new contract will close.
Geopolitics: Haas acknowledges the increased tensions on between the U.S. and China on semiconductor trade, but says he's becoming more optimistic because "the two sides have been talking a lot more recently than in the past few years."
Haas doesn't plan to attend an APEC-related dinner in San Francisco next week where Xi Jinping is rumored to be making an appearance, but is pleased that the Chinese leader and President Biden will be meeting.
He adds that Arm has determined that Biden's recent executive order on AI chip exports has "no impact" on the company, which generates over 20% of its revenue from China.
AI angle: Arm successfully rode the AI hype train while pitching its IPO, which caused some appropriation eye rolls in Silicon Valley.
Haas, however, is resolute in this argument that Arm is vital to the AI platform shift. "I think people who don't really understand what AI means, as it applies to hardware, immediately connects AI to Nvidia," he says. "Nvidia did a good job defining accelerated computing, but accelerating computing still needs a computer and most of those use Arm."
Go deeper