AI and drones are helping scientists study secrets of elephant behavior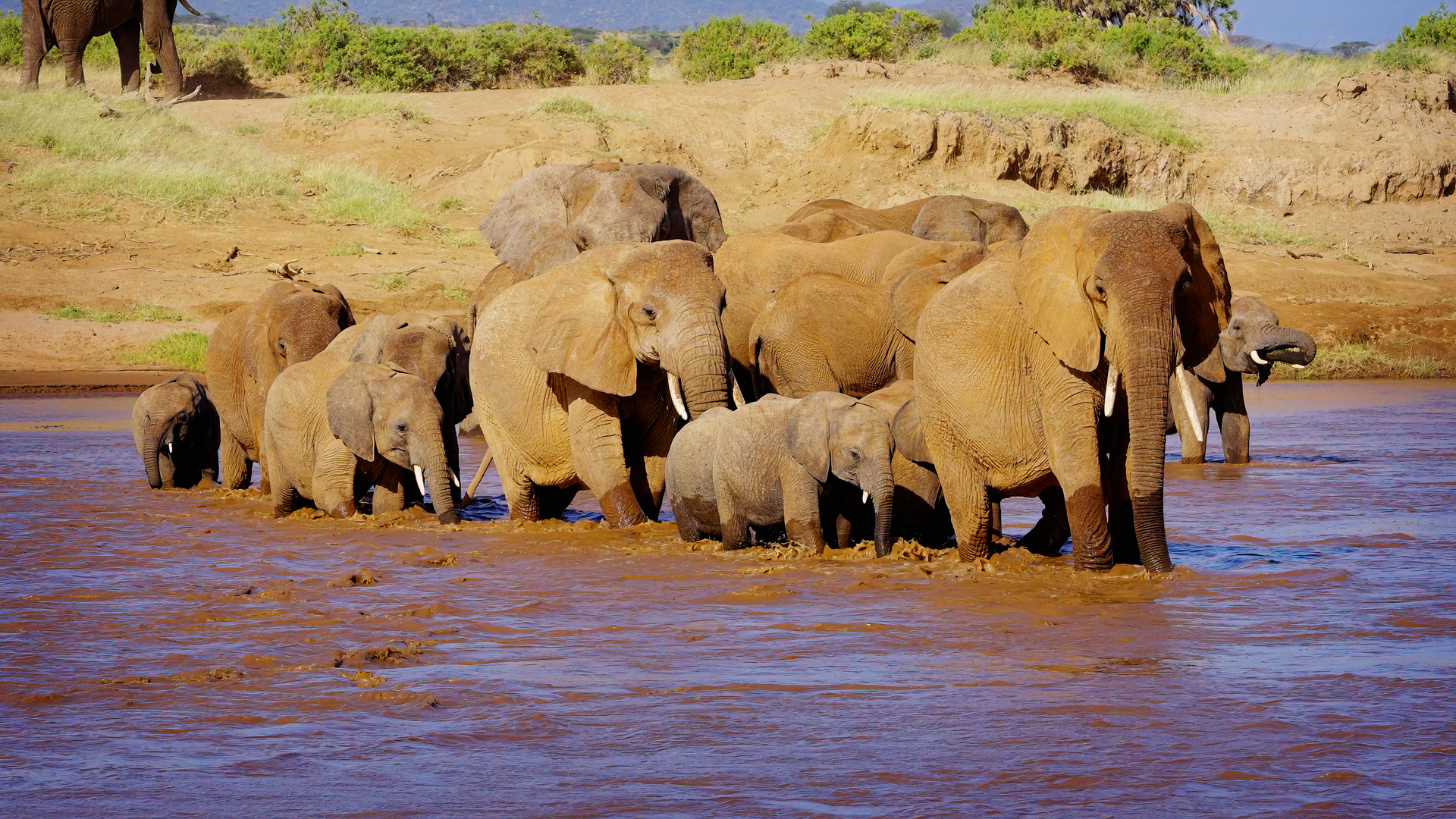 A biotech startup aiming to bring back the woolly mammoth is partnering with an elephant conservation organization to use drones and AI to track African elephants and study their behavior.
The big picture: High-tech tools are increasingly being deployed to digitize forests, track elephants, reduce conflict between people and lions, and record migrating birds.
How it works: Colossal Biosciences and Save the Elephants are using a small fleet of drones with high-resolution and infrared cameras to observe African elephants in Samburu National Park in Kenya.
Researchers with Save the Elephants have tracked and monitored more than 900 elephants in the area for 15 years, gathering information that they will now use to label individuals in new data collected by drones.
Colossal will then use pose estimation, a computer vision technique that can identify the joints of a body (the left knee, right shoulder or tip of the tail) in a video and output them as coordinates in space, to develop AI models that can automatically identify individual elephants.
They'll also use behavioral analysis tools to study the decision-making and social behavior of herds.
"We're at that fundamental stage of identifying behavior, and then it'll become analyzing behavior and then predicting behavior," says Matt James, Colossal's chief animal officer.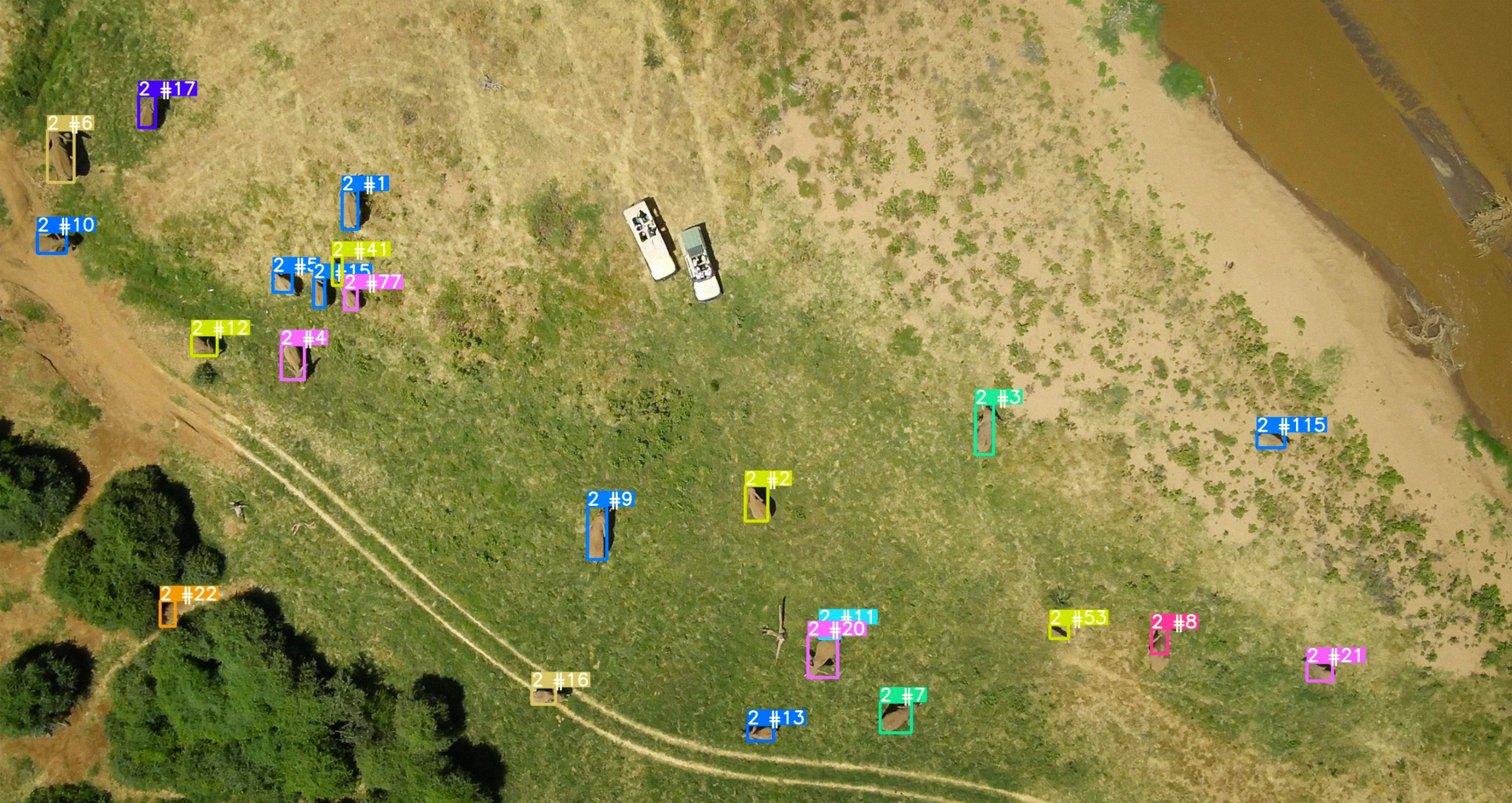 Details: Studying animal behavior in the wild hinges on minimizing the observer effect.
"If the drone is making them behave in a certain way, that's not elephant behavior. That's elephant times drone behavior," says Wesley Hartmann, a conservation ecologist at Okavango Wilderness Safaris in Botswana who isn't involved in the project.
In a study of African elephants, Hartmann and his colleagues identified a way for a drone to approach elephants, which don't have good sight and can't look straight up in the air, at a 45-degree angle and slower speeds.
The team in Samburu has been habituating their elephants to the drones, James says.
"The biggest consideration is elephants have a natural fear of bees," James says. "And unfortunately, when a drone takes off, it sounds a lot like a swarm of bees."
Yes, but: The team is running trials to record the elephants' response and have found that at the height they are flying them — 400 feet above the ground — the elephants often acknowledged the drones and then "quickly returned to baseline behavior."
Another consideration is how drones can affect elephants indirectly by disrupting the behaviors of other animals in the environment.
Between the lines: Studying elephants with drones and AI is a "dual-use" opportunity, says Ben Lamm, CEO of Colossal Biosciences, which has also sequenced the genomes of Asian and African elephants and is working on the sequence for Forest elephants.
For Colossal to succeed in its goal of revivifying the woolly mammoth, they will not only have to make the animals but seamlessly rewild them in the Arctic, he says.
That requires "true fundamental knowledge" of the social structure of elephant herds — how their communities are defined and how orphans elephants can be put back into the wild — that they hope to glean through the project in Kenya, he adds.
The tools and knowledge could also help modern conservation efforts that aim to prevent extinction in the first place.
"If we can be more proactive in the way that we anticipate elephants to move and behave, then we can more effectively protect them seeing as human-elephant conflict is the leading cause of elephant death in the wild," James says.
Some researchers have raised concerns about the cost for conservation groups to adopt digital and automated technologies, and that traditional stakeholders might not have equal access to new tools. Lamm says that aside from tools developed for specific projects like the one in Samburu, the technologies Colossal develops for de-extinction that can be applied to conservation will be available for free.
"To us, you cannot unweave de-extinction from conservation," James says.
Go deeper