FDA approves second drug for weight loss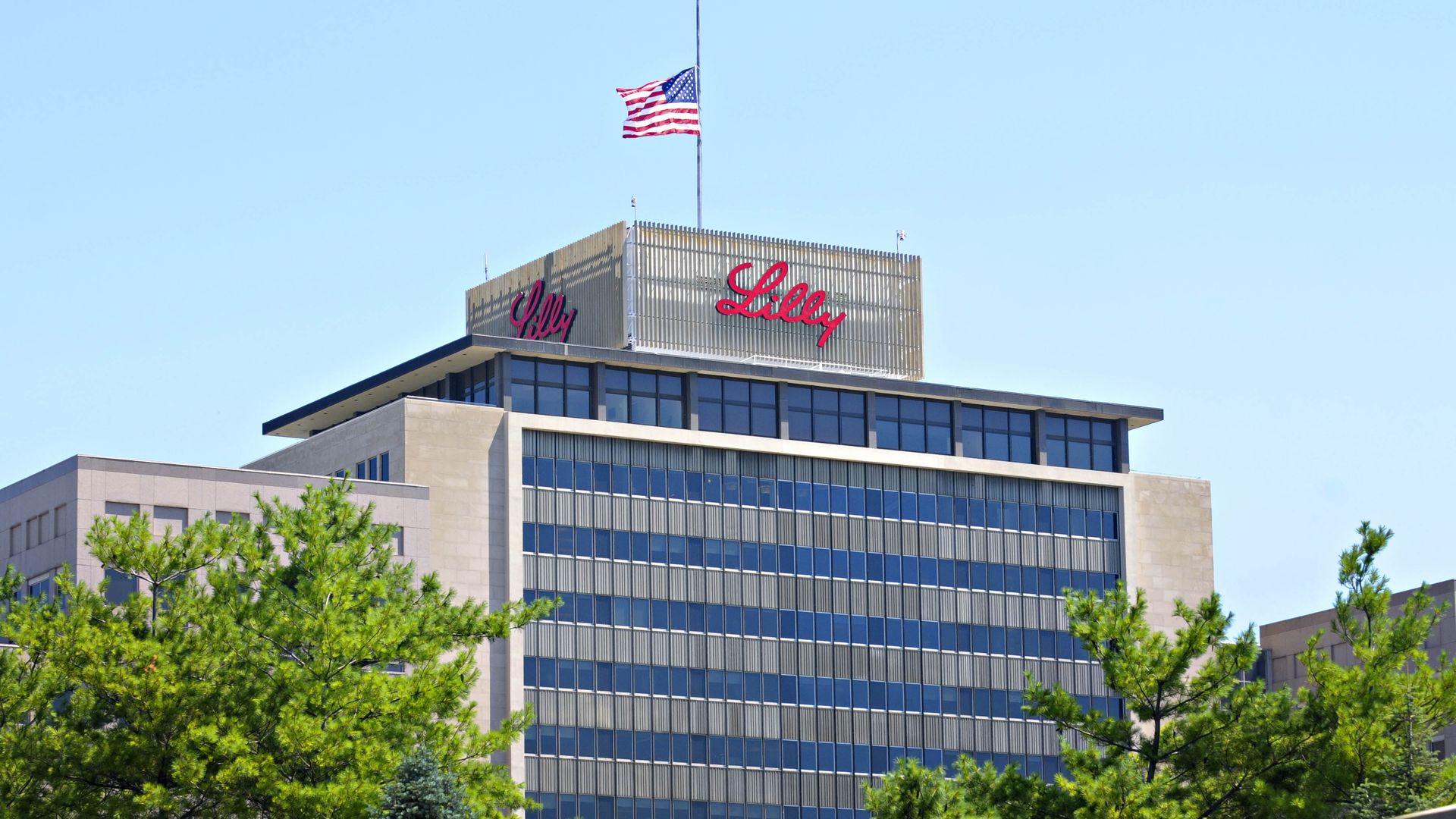 The Food and Drug Administration on Wednesday approved using Eli Lilly's diabetes drug Mounjaro for weight loss, making it the second in a new class of drugs to receive the agency's OK as an obesity treatment.
The big picture: The drug will be marketed under the name Zepbound and have a list price of $1,060, which is about 20% less than Novo Nordisk's rival drug Wegovy, per Lilly.
Physicians already prescribe Mounjaro for "off label" treatment of obesity, but the FDA designation is likely to drive up already sky-high demand for the treatment and intensify supply and equity concerns.
What they're saying: "Obesity and overweight are serious conditions that can be associated with some of the leading causes of death such as heart disease, stroke and diabetes," said John Sharretts, director of the Division of Diabetes, Lipid Disorders, and Obesity in the FDA's Center for Drug Evaluation and Research.
"In light of increasing rates of both obesity and overweight in the United States, today's approval addresses an unmet medical need."
Catch up quick: The FDA approved Mounjaro for Type 2 diabetes in May 2022 and gave priority review for the weight-loss application.
It's part of the GLP-1 class of drugs that reduce appetite and food intake by activating hormone receptors to improve blood sugar control.
At the highest approved dosage, the drug was shown in a clinical trial of adults without diabetes to reduce 18% of participants' body weight on average compared to placebo.
The FDA approved Zepbound for people with at least one weight-related condition to use the once-a-week shot with diet and exercise.
Zepbound can cause side effects such as nausea, diarrhea, vomiting, constipation, abdominal discomfort and pain.
About 70% of American adults are overweight or obese, and many have a weight-related condition like high blood pressure, diabetes or high cholesterol.
Losing 5% to 10% of body weight through diet and exercise has been associated with a reduced risk of cardiovascular disease in adults with obesity or overweight, the FDA said.
People with commercial insurance whose plan covers Zepbound may be eligible to pay as little as $25 for a one-month or three-month prescription, Lilly said.
Those without coverage may be eligible to pay $550 for a one-month supply via a savings card program.
Go deeper