Hyped weight loss drugs raise supply, equity concerns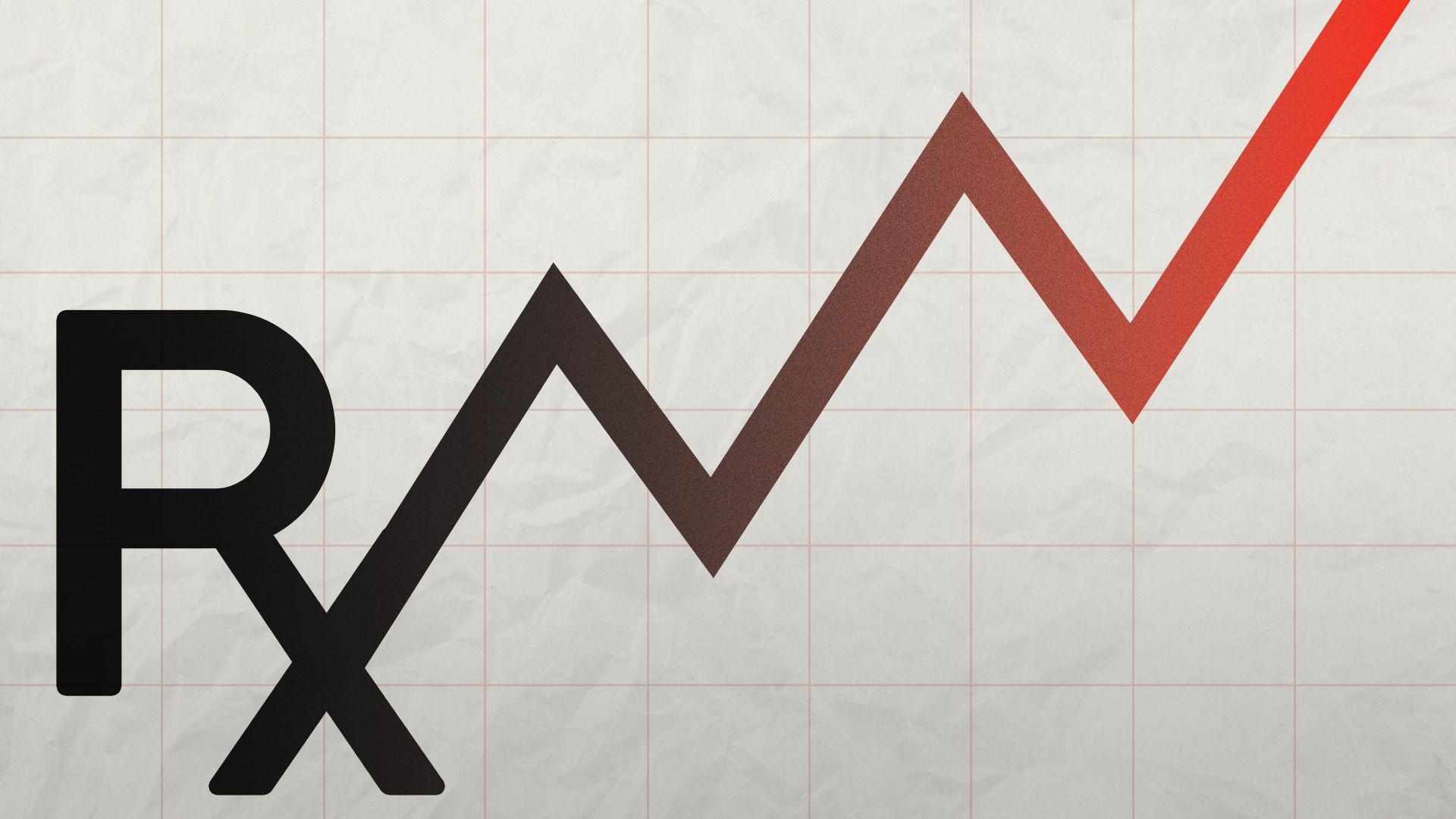 Buzz from celebrities and social media influencers around the off-label use of diabetes drugs for weight loss is prompting a spike in prescriptions and concerns about cost and possible shortages.
The big picture: More than 5 million prescriptions were written for Novo Nordisk's Ozempic, Wegovy or Rybelsus, or Eli Lilly's Mounjaro for weight management in 2022, up from about 230,000 in 2019, per Komodo Health.
Details: With an estimated 37.3 million people, or 11.3% of the U.S. population suffering from diabetes and a U.S. obesity prevalence of about 42%, these drugs are considered potential game changers.
But there are concerns about who should be on these drugs, which don't work for everyone and can cost $1,400 a month out-of-pocket if insurance doesn't pay. They also can have a range of side effects, including facial drooping that's been dubbed "Ozempic face."
Consumer demand has prompted supply issues, with the FDA listing Ozempic on its list of shortages. And there are equity concerns over whether people who can afford to pay out-of-pocket are getting drugs that might otherwise go to people with greater needs.
Insurers are scrutinizing the long-term effects of these drugs.
"Treatments for diabetes ... have not yet been proven to work well for long-term weight management and can have complications and adverse impacts on patients," AHIP, the insurer's lobbying group, said in a statement.
How it works: The drugs mimic a hormone in the body and regulate appetite and blood sugar levels.
Ozempic and Mounjaro have been approved by the FDA for treating Type 2 diabetes while drugs like Novo Nordisk's Wegovy and Saxenda have been approved for treating obesity.
With their ability to help patients lose, on average, 15% of their body weight with relatively few safety concerns, prescriptions for these drugs have skyrocketed more than 2,000% in four years, data from Komodo show.
This is driven in large part by the off-label prescribing by doctors, in response to demand stoked by social media buzz.
Search TikTok or another top site and you'll find a trove of testimonials from patients in bikinis and crop tops showing before and after shots of weight loss success.
"Whether you're hearing about it from your friends, you're hearing about it in the news, you're hearing about it from celebrities, that lets patients know this is something out there and maybe I should be asking for it. That puts pressure on the health system," said Tabby Khan, lead clinical product specialist at Komodo Health.
What they're saying: "I spent the first year of the business convincing people this was even a category and the most recent year of the business convincing consumers you have to be the right person with the right commitment to take the medication," said Isabelle Kenyon, CEO and founder of virtual weight loss provider Calibrate.
Her company screens patients to ensure they are only prescribed these drug options when they are appropriate, she said. In her experience, she saw the pandemic sparked fears in patients about their weight.
"I talk to members all day who say that ... it was never about getting bikini bodies or weight loss," Kenyon said. "It was always about getting back in control of my health and, at some time during COVID, I saw a number — whether that was cholesterol or blood sugar or triglycerides — that scared me."
Yes, but: The drugs have also opened up a Pandora's box about how we view obesity as a health problem.
Celebrities like "Real Housewives of Beverly Hills" star Kyle Richards and Khloe Kardashian are publicly distancing themselves from the drug, saying they "work really hard" for their physiques, per The Cut.
Meanwhile, patients sensitive to the belief obesity is a lifestyle choice say they've "felt more stigmatized seeking help for weight loss services than seeking help for erectile dysfunction or herpes," said Zach Reitano, CEO of Ro, a digital direct-to-consumer provider which provides weight loss services, as well as Wegovy, to patients.
"For the longest time, people have seen obesity as a moral failing, as an issue of self-discipline ... but [these drugs] highlight in my mind that obesity is a disease that needs to be treated," Reitano said.
Between the lines: Data shows it's not endocrinologists who are most commonly prescribing these, but far more often family practice providers and nurse practitioners.
"Anyone who thinks: 'Yes, it would be beneficial for my patient to lose 20 or 25 pounds,' is saying, 'I'm going to prescribe this. What's the big deal?'" Kenyon said. "No one is thinking about the cost and no one is thinking about what happens when the patient comes off medication."
Zoom in: That question, in itself, is part of a bigger industry debate: Should patients say on the drugs long-term?
"If someone is using insulin and they finally get their sugar levels under control, our immediate reaction is not, 'OK, why can't they go off of it?'" Reitano said. "They have a disease and this amazing medication is helping them."
But Kenyon said she "fundamentally disagrees with that."
Her company, she said, was built around combining behavior change modifications with medicine with the goal to get patients off of the drugs. Data they've collected since launching has demonstrated patients can be weaned, she said.
Patients don't want to be on an injectable drug forever, she said. Besides, she added: "There is no way commercial plans will pay for these medications indefinitely for half of the American adults," she said. "We'd bankrupt the health system."
What to watch: Experts say they expect supply shortages of the drugs will likely be solved in short order.
A generic for the diabetes drug Victoza is coming on the market in the summer and other companies have additional drugs they are working on in the pipeline aimed at this market.
And Lilly's Mounjaro, which is still only approved for diabetes, is expected to be approved for use in weight management this year.
"If the next generation of drugs look even more effective and have even fewer side effects and manufactured even more cheaply, this is an amazing set of progress we're living through," Kenyon said.
Editor's note: This story has been updated with more complete data that Wegovy and Rybelsus were among 5 million prescriptions written for weight management in 2022.
Go deeper