A new carbon removal partnership sprouts up north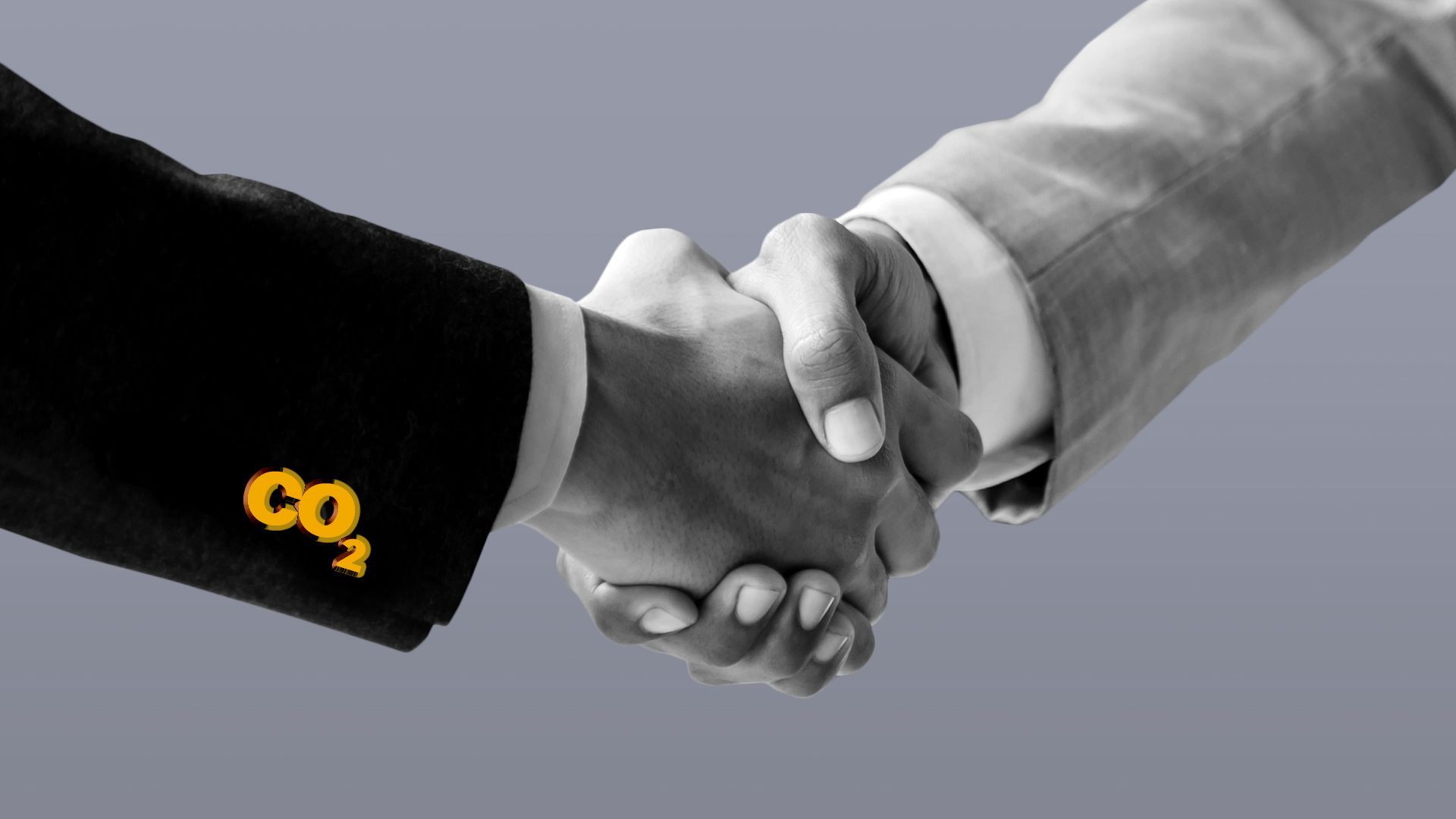 The startup Equatic and Canadian developer Deep Sky are partnering to demo seawater-based carbon removal that also makes hydrogen.
Why it matters: It shows expanding efforts to bring nascent ways of pulling carbon dioxide from the atmosphere closer to commercial readiness.
Driving the news: Deep Sky is buying a small Equatic plant for use at a Quebec site that's piloting tech from multiple firms.
The Equatic pilot will have 365 tons of annual removal capacity.
But they hope to demonstrate potential for greater than 100,000-ton-scale commercial deployments.
How it works: Equatic's tech passes electrical current obtained via renewables — in this case hydropower — through seawater.
This electrolysis process splits water into hydrogen and oxygen.
Then atmospheric air is passed through the water, trapping CO2 in minerals and as dissolved substances naturally found in the oceans, Equatic says.
"The CO2-depleted seawater is 'refilled' by bubbling air through it — the process thereby removes CO2 directly from the atmosphere," a primer states.
Of note: The company says their process restores the water's natural alkaline balance, and that removal can be carefully tracked.
Catch up fast: Equatic has raised over $30 million, has pilots in L.A. and Singapore, and a preliminary removal deal with Boeing.
Deep Sky, whose backers include Quebec's sovereign wealth fund, was founded in September 2022.
It announced a $10 million seed round in May. An ongoing Series A raise is targeting $50 million-$75 million.
The bottom line: Scaling removal is hardly a given, but more entrepreneurs — and deep pockets — are getting involved.
"Equatic's unique electrolysis process enables the oceans to play a major part in averting climate catastrophe," Deep Sky CEO Damien Steel said in a statement.
Go deeper