Updated Nov 15, 2023 -

World
What to expect from Biden and Xi's upcoming meeting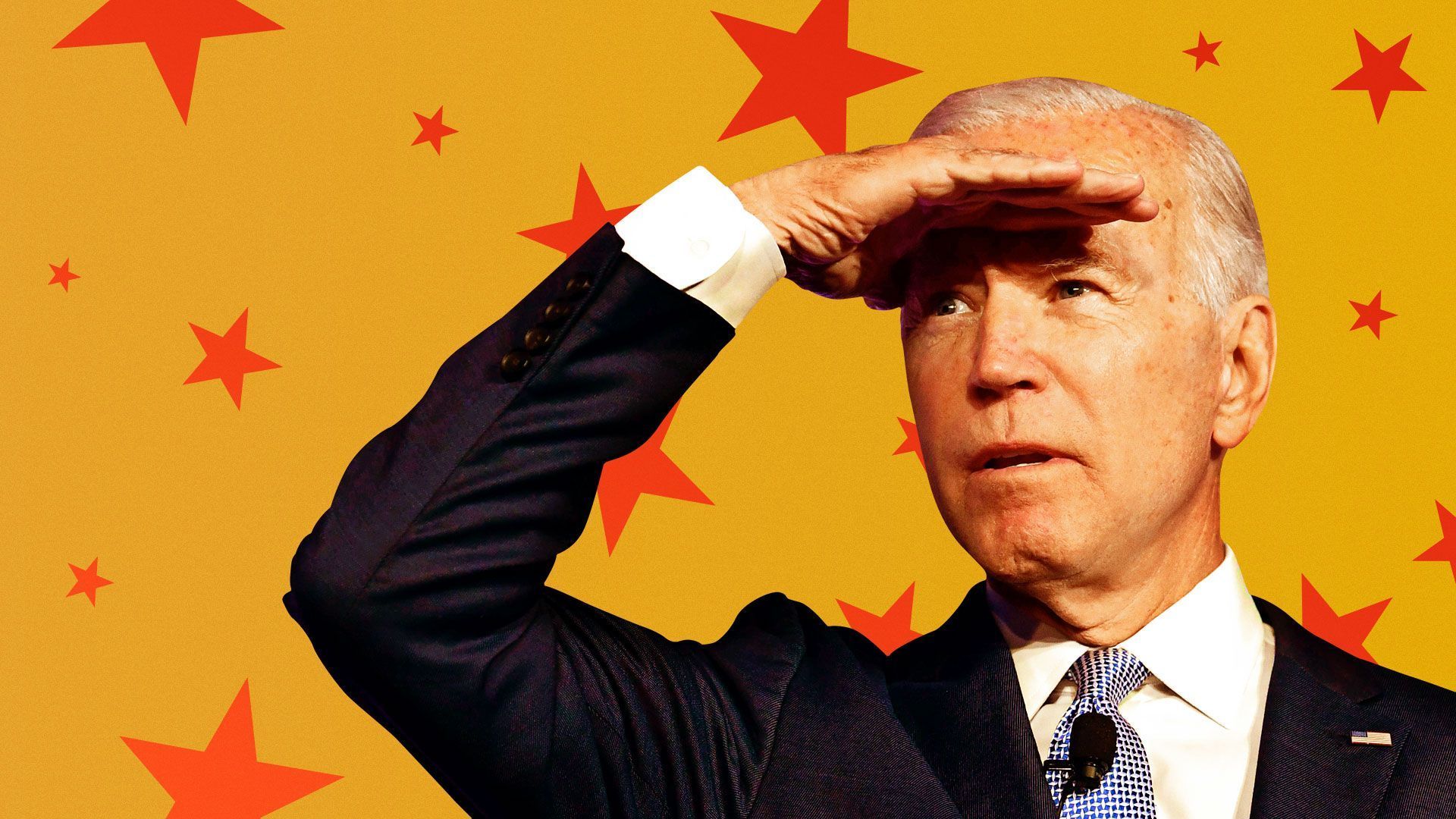 President Biden and China's leader Xi Jinping meeting Wednesday in San Francisco could help stabilize the relationship, but major obstacles stand in the way of true diplomatic breakthroughs, experts told Axios.
The big picture: Xi's authoritarian worldview and deeply divided U.S. domestic politics mean that neither leader may be able or willing to make significant compromises.
"Xi is now engaged in a charm offensive, but still equates reciprocity and compromise as hallmarks of weakness rather than as essential tools of diplomacy," Orville Schell, director of the Center on U.S.-China Relations at the Asia Society in New York, told Axios.
Xi has also concluded that the U.S. and other liberal democracies are determined to overturn China's political system, a mindset that makes it "difficult for him to be flexible enough to change the fundamentally antagonistic nature he's incubated in the U.S.-China relationship that killed 'engagement' as a viable bipartisan policy in Washington," Schell added.
Between the lines: Biden and Xi are set to operate within the context of the domestic politics of their respective countries, which can shape their options and behavior.
"Both leaders have a domestic audience that they have to deal with. But Biden is more subject to the domestic political constraints due to the U.S. political system. Xi Jinping is far less constrained by domestic audience," Yun Sun, director of the China Program at the Stimson Center, told Axios.
"Congress and Biden will not want to do anything that can be seen as weak, as Congress will be intensely critical," Joshua Kurlantzick, senior fellow for Southeast Asia at the Council on Foreign Relations, said.
Yes, but: Despite the challenges, simply holding the meeting is a win.
"I think just having real communication is the biggest deliverable and possibly a step toward a situation in which if there is a crisis the two sides can agree to actually talk immediately," Kurlantzick said.
What to watch: What both sides say about Taiwan.
"Managing Taiwan is likely to be top of the agenda for China, and China may seek additional reassurances from the United States," Bonny Lin, director of the China Power Project at the Center for Strategic and International Studies, told Axios.
"President Biden could reiterate points that he also already said to Xi, but the Biden administration is likely wary that any new formulations or reassurances could be taken out of context and could impact the upcoming Taiwan presidential election."
Go deeper