Medicare wants to crack down on payments to insurance brokers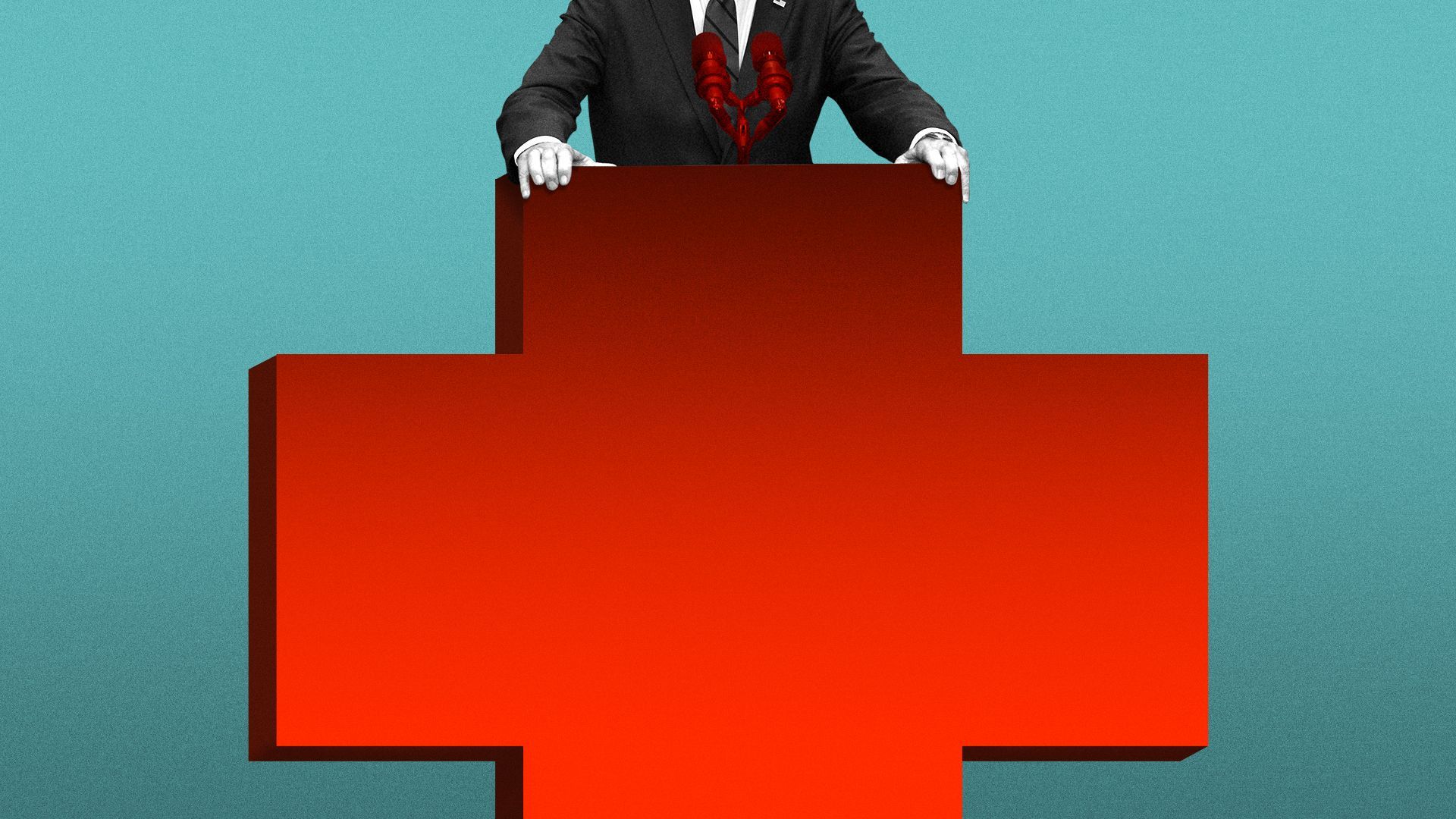 The Biden administration is aiming to close loopholes that it says allow Medicare Advantage insurers to encourage brokers to steer consumers toward certain plans.
Why it matters: Federal officials say their proposal, which comes as lawmakers have raised concerns about broker payments, would help ensure brokers are working in seniors' best interest.
It also marks the administration's latest effort to regulate how plans are marketed in the rapidly growing program after cracking down on ubiquitous TV ads this year.
State of play: About one-third of Medicare beneficiaries use brokers to help them choose coverage, according to the Commonwealth Fund.
Brokers advise consumers on coverage options and help them enroll in a plan. Insurers pay brokers commissions when they sign someone up for Medicare Advantage, prescription drug or Medigap coverage.
Medicare already limits broker commissions. In the 2024 plan year, brokers can receive up to $611 per new enrollment in Medicare Advantage.
But that doesn't include add-on payments that some insurers offer for things like marketing, recruitment and customer service. With unreported bonuses, broker compensation can reportedly top $1,300 per enrollee.
The Centers for Medicare and Medicaid Services on Monday proposed a broader definition of broker compensation that would include all activities associated with enrolling someone in a Medicare Advantage or prescription drug plan.
The agency also suggested raising the per-enrollee compensation cap to $632 in 2025.
What they're saying: "Medicare Advantage brokers and agents are supposed to help seniors, and this plan — this set of rules — is going to make sure they do," National Economic Council director Lael Brainard told reporters.
She said some insurers are "wooing brokers and agents with lavish perks like cash bonuses and golf trips" to incentivize enrollment.
Biden officials said the new rules would level the playing field for smaller plans without the marketing resources of industry giants.
Kelly Loussedes, senior vice president of public relations for the National Association of Benefits and Insurance Professionals, said licensed agents work to combat misinformation among Medicare beneficiaries.
"We understand the importance of protecting Medicare beneficiaries from unscrupulous actors… it is always the goal of licensed and professional health insurance agents to ensure that their clients purchase the coverage that best meets their personal needs and financial situation," Loussedes said in an email.
Context: Congressional lawmakers have been asking CMS to more closely scrutinize broker compensation.
The Democratic leaders of two influential House committees last week called on CMS to require MA plans to report total broker compensation amounts, including bonuses.
Democrats and Republicans on the Senate Finance Committee also called out misaligned incentives for Medicare brokers in a hearing last month, per Stat.
Some smaller insurers have also advocated for new limits on broker compensation. The Alliance of Community Health Plans, which represents nonprofit MA plans, wants broker payment to be standardized.
Of note: CMS also is making efforts to ensure that supplemental benefits Medicare Advantage plans offer are evidenced-based and aren't just "a marketing ploy to get seniors to sign up for a particular plan," Brainard said.
Separately, the rule would also make it easier for Medicare prescription drug plans to offer consumers cheaper versions of biologic drugs known as biosimilars. This could lower patients' drug costs, administration officials said.
Editor's note: This story has been updated with comment from the National Association of Benefits and Insurance Professionals.
Go deeper