Yachts' growing public enemy: killer whales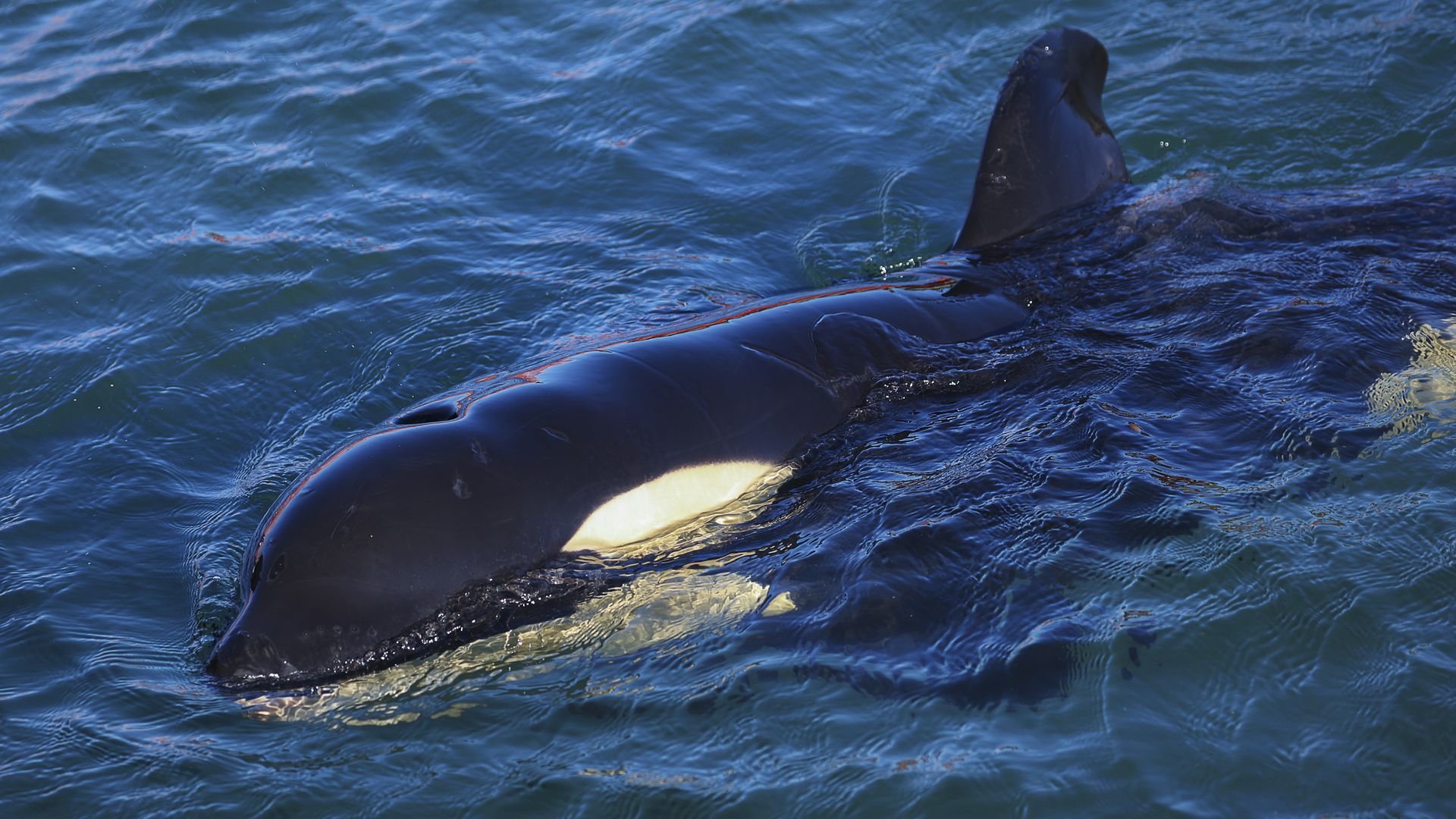 Orcas have been taking down boats in greater numbers, which the Washington Post reported has been viewed as the stuff of "working-class heroes."
The big picture: A slew of boats off the coasts of Spain and Portugal have been subject to damage from orcas — also known as killer whales.
Driving the news: A yacht off the coast of Morocco sank on Oct. 31 after a group of killer whales attacked the vessel in the Strait of Gibraltar, according to Polish tour company Morskie Mile.
The orcas hit the steering fin of a Polish yacht for 45 minutes, the company said on Facebook.
The hit caused major damage and leakage. Despite attempts to bring the yacht back to port, the vessel sank near the entrance to the Tanger Med port, according to the tour agency.
The company said the crew was safe, per a translation of the post.
Zoom out: The number of orca boat incidents throughout the Iberian coast has been rising in recent years.
The orca research group GT Atlantic Orca found that orca ambushes throughout the coasts of Spain and Portugal have more than tripled between 2020 and 2022.
Between July and November 2020, the group recorded 52 interactions in the waters of the Strait of Gibraltar and Galicia, a province in Northwestern Spain.
In 2021, the interactions rose to 197. In 2022, it was 207.
Of note: Some scientists do not think these orca incidents should be described as "attacks" due to the unknown motives of the killer whales, per WaPo.
Orcas are known to mimic each other's behaviors, which could help explain the rise in these incidents.
An open letter from a group of scientists this past summer urged people to avoid projecting the narrative onto these animals, which they said, per the Post, could prompt "punitive responses by mariners or managers."
Go deeper: Lolita, 57-year-old orca, dies in captivity
Go deeper