Q&A with Sam Bankman-Fried's former assistant, who discusses his guilt and "tells"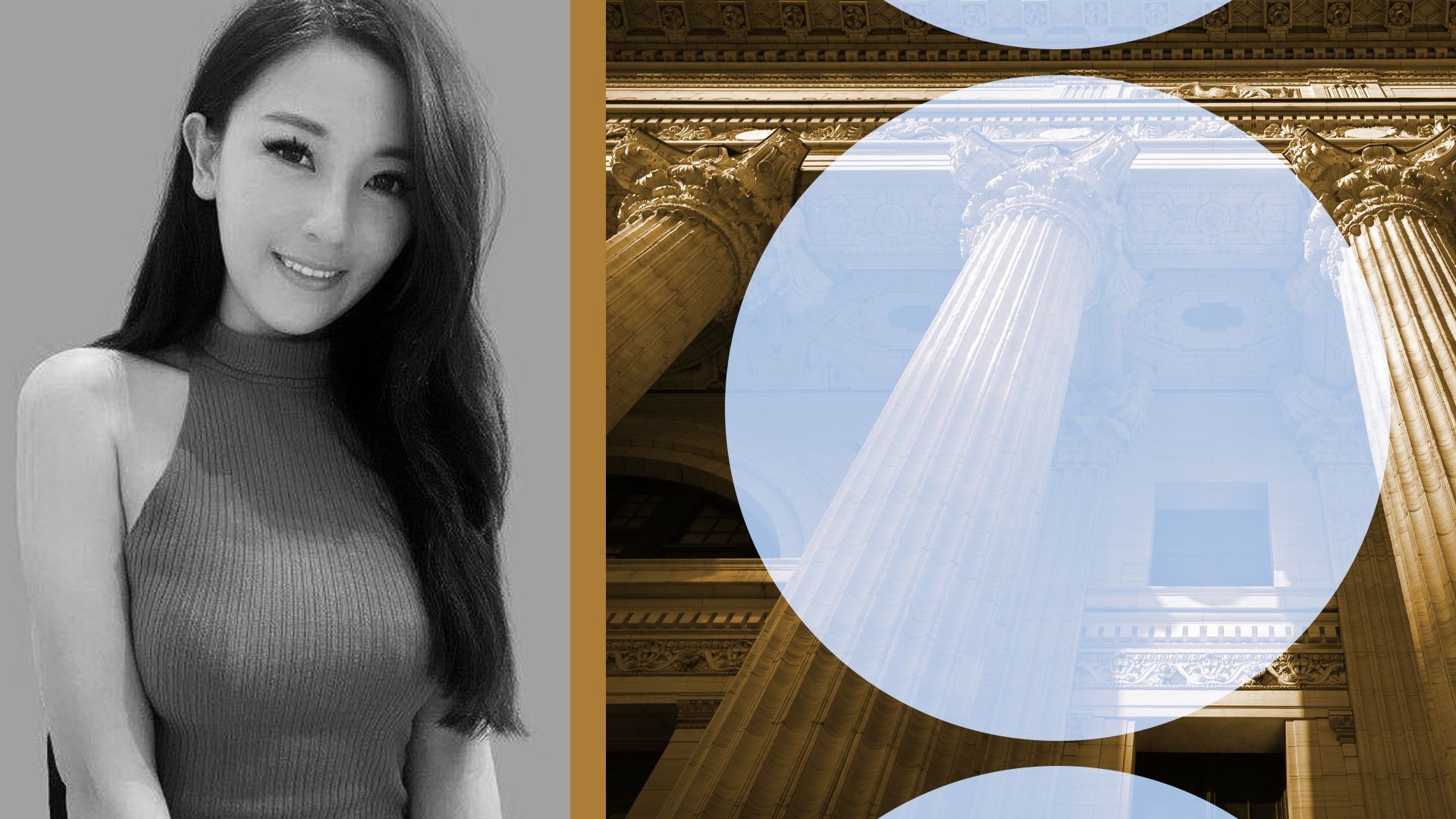 When FTX co-founder Sam Bankman-Fried returned to Silicon Valley last year following a stint in a Bahamian jail, he texted his former executive assistant Natalie Tien a link to Eminem's music video, "Without Me." In hindsight, it was irony of the highest order.
"Guess who's back," the rapper growls. "Back again. Shady's back — tell a friend."
Bankman-Fried last Thursday was found guilty on all seven charges against him. He may never come "back again."
Background: Tien was Bankman-Fried's assistant and FTX's head of PR and marketing for roughly 2 1/2 years.
Though most ex-FTX employees stayed away from the New York courthouse — unless called as a witness — Tien flew about 8,000 miles to spend nearly every day there, trying to make sense of the past year and who her boss really was.
"I want to see what happened and find closure," Tien says. She is surprisingly calm, unlike some of her former colleagues.
"Maybe because I saw a more human side of Sam, and I just feel like it was watching a kid do something that went really wrong," she replies when asked why she didn't feel anger.
Her current takeaway: The real Bankman-Fried, in her mind, lies somewhere between the mastermind fraudster depicted by prosecutors and the well-meaning buffoon offered up by his defense attorneys.
The following conversation has been edited for length and clarity.
Sam was found guilty yesterday on seven charges, including fraud. What was your response?
I'm not going to lie, I was sad. And it wasn't because I felt sad because he was found guilty — that I expected. I feel like this is the right outcome, and I feel like he needs to be responsible for what happened.
But I couldn't help but feel sad, because I do feel like he's so misunderstood.
What was your view of Sam as a boss?
Every time a witness or one of the prosecutors talked about Sam like he was a robot with no emotion, or that he was ruthless, I didn't agree. He worked hard and was super-approachable.
Other CEOs have preferences, like they want to have this hotel or this car. Sam wasn't like that.
So when the prosecution said in their closing argument to the effect of: "Sam lied, he stole, he was greedy," I thought: "Lie? Yes. Steal? Yes." But he wasn't greedy. I genuinely still believe that he wasn't in it to make himself a fortune.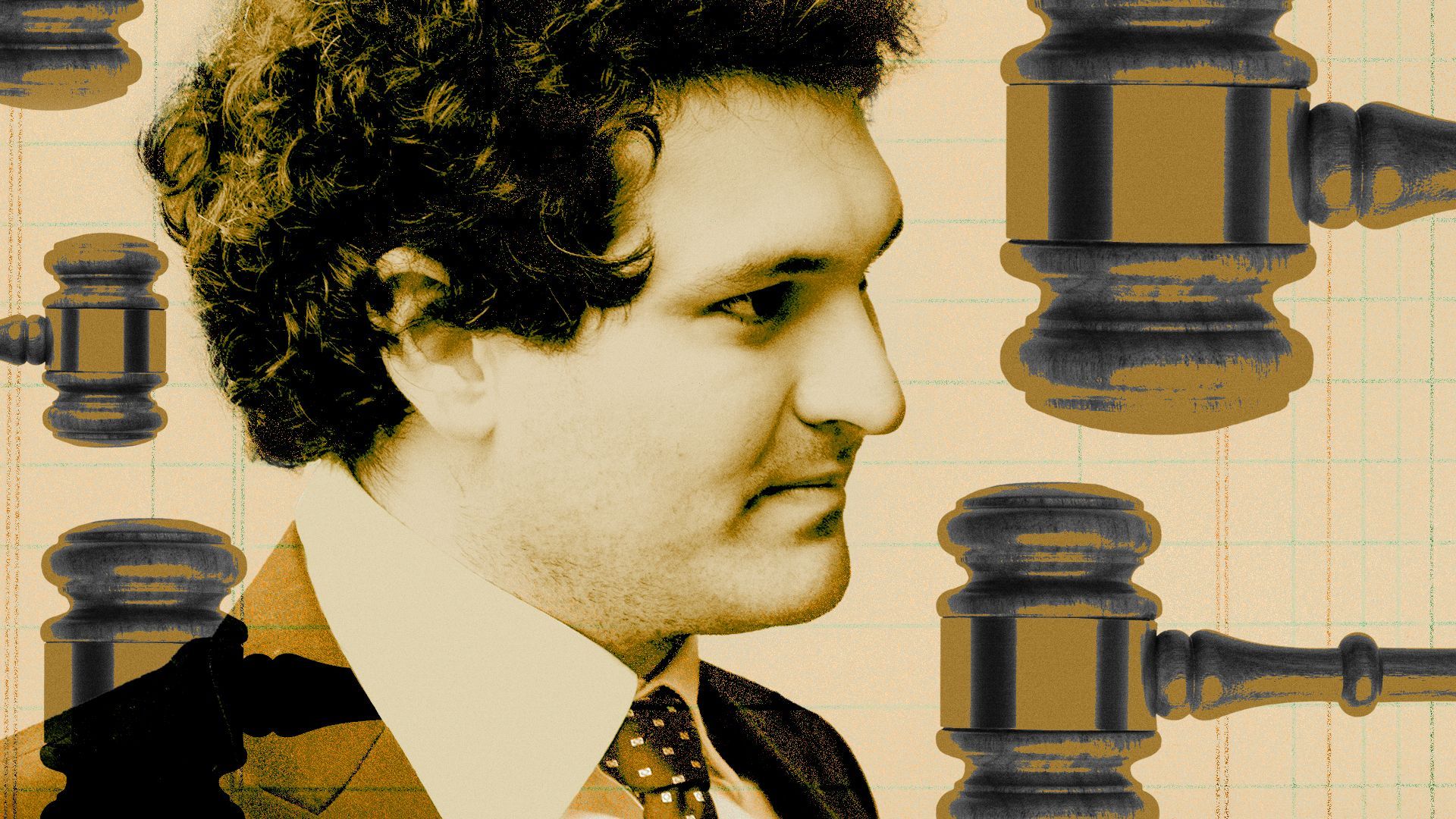 How much money did you lose?
I lost at least $500,000. ... It's enough to make you go through six months of depression.
Do you think you have a bit of Stockholm syndrome?
I've never thought about it in those terms. I do still in many ways vouch for FTX or Sam as a person. Like it hurts me to hear people say FTX is a complete fraud. We had the technology and a real product.
Michael Lewis actually made fun of me; he said, "You are still doing his PR pro bono!" [Editor's note: Tien features prominently in Michael Lewis' book on FTX, "Going Infinite."]
And that's the thing I wonder: Is it because I used to work for him, so I brainwashed myself? And was I brainwashed so deep that I'm still defending it? I still don't know. But I did see Sam work really hard; I controlled his calendar and believe it because he would text me at 2am and just expect me to be awake. And the thing is, I was awake.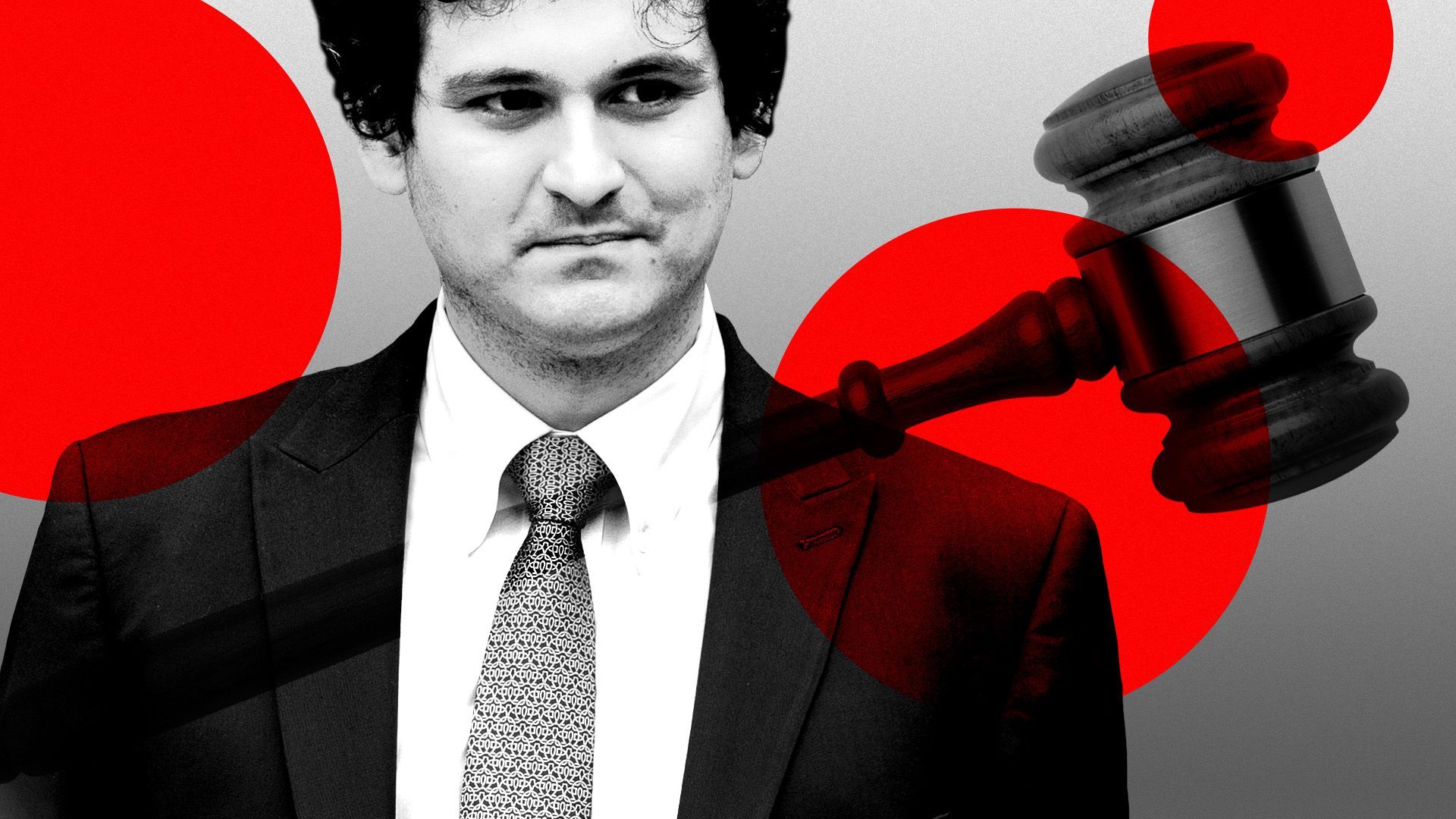 How do you make sense of what happened?
I honestly think it's possible that he was really not paying attention to certain things — like when it came to reviewing documents. But it's really hard for me to believe that he had completely no idea about the hole in the balance sheet or the back door.
I want to believe that it probably started as an accident. But at some point, they made a deliberate shift into something intentional.
You were by Sam's side for 2 1/2 years, and in court most days since the trial began. Does he have any "tells" when he's lying?
I could easily tell when he was saying something that was definitely rehearsed. It's partially body posture. If he's not fidgeting a little in his chair, or he provides an uninterrupted testimony without stuttering, that's definitely rehearsed.
The only time I've seen him be so fluent and eloquent in one take was the time he taped a MasterClass, [which] never aired because it was right before the collapse of FTX.
The first day of his testimony, he was just answering the questions. During his cross-examination, he turned into someone else; his strategy became short, concise answers.
Were there moments you watched him and you thought, he's definitely lying?
Cross asked him questions like: Do you fly charter? And he said "I don't remember." And I obviously know the answer. And I'm thinking, "Come on, Sam."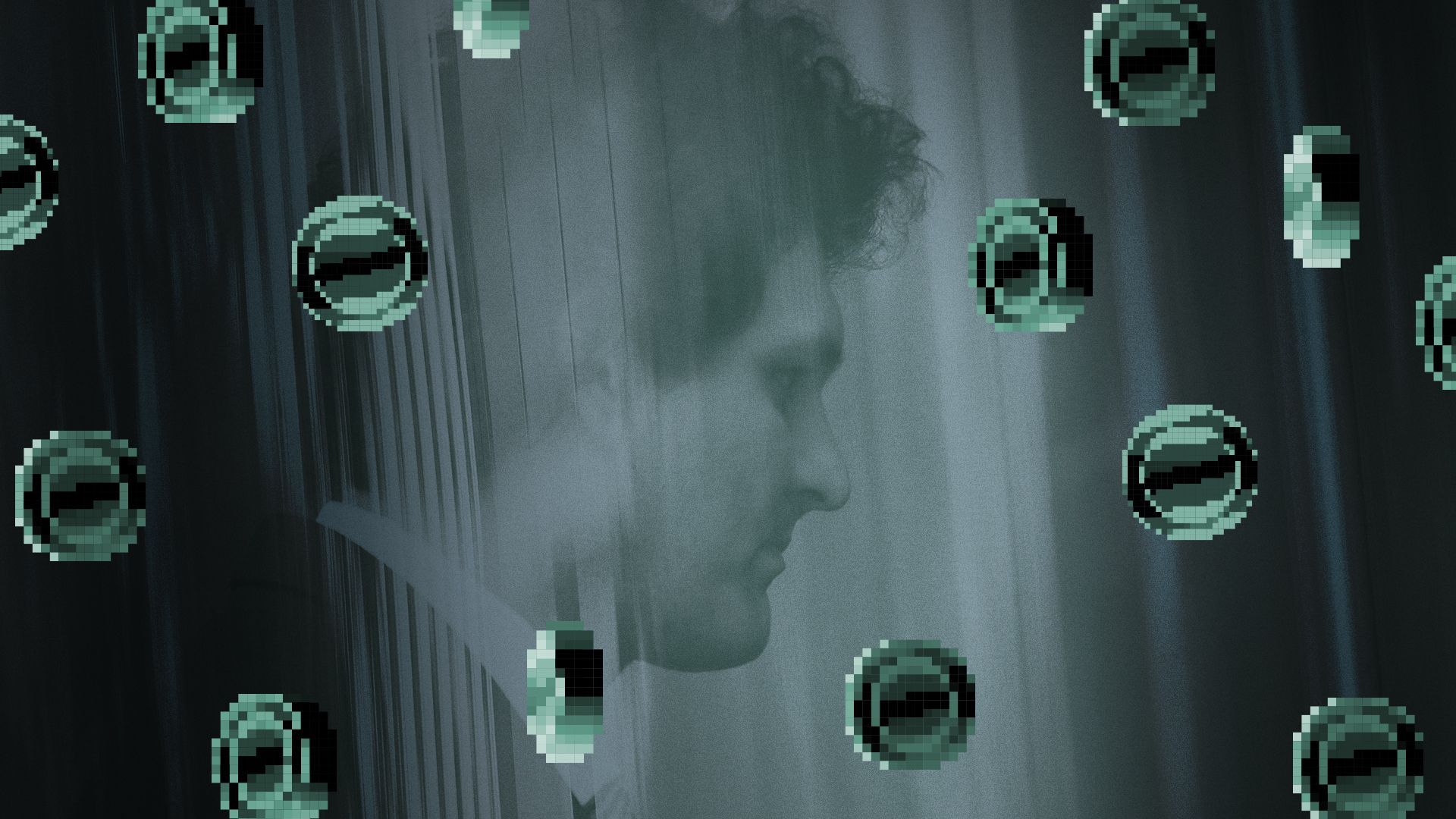 When did you formally leave FTX?
The day before FTX filed for Chapter 11 bankruptcy ... I sent a short, concise email to HR.
Did you communicate with Sam after that?
He did text me afterward. There was that period of time after the bankruptcy filing when he was trying to restart FTX and actively find potential investors. He had a small team helping that effort.
I think he wanted more people to join, so he sent me a message. On my birthday, though I don't think he realized that it was my birthday.
He said something like: "I've just been wondering how you've been doing. I really want to catch up with you if you have time. I totally understand if you don't or want more time to process."
I was taking my long-deserved vacation at that point, so I told him, "I'm not in the States at the moment, so why don't we talk when I come back?"
I asked him what he was working on, and he mentioned a few things: The first was to get developers to help restart the exchange. Another one was a media tour. He felt like if he opened up to the public and proactively explained what happened, it would have a positive impact. He had agreed to the House Financial Services Committee hearing, for instance, which never happened because he got arrested in the Bahamas.
Did he think the House hearing was going to be his Hail Mary?
Probably. I never asked. Or at the very least he would get to say his side of the story.
Take me back to when Coindesk's Ian Allison first wrote that article about Alameda holding FTX's FTT tokens. Did you realize the company was starting to unravel?
Ian actually reached out to Sam and gave him a heads-up that he was writing the story, and Sam mentioned the story in the group chat for PR before it came out.
My question to Sam then was, "Is this true?" and he didn't say anything. So my thinking was, "You know about the story, and you've got it covered."
The real issue came a few days later, when Binance and Sam had that conversation on Twitter.
Why do you think Sam continued talking to reporters after he was arrested?
Sam was lonely. He used to be surrounded by the crowd. And usually people were happy to find him and talk to him.
Do you think you've gotten closure?
I think I need more time to process.
Lucinda Shen is a reporter for Axios Pro Fintech Deals.
Go deeper