Out this week: New Dan Senor, Saul Singer book about Israel's resilience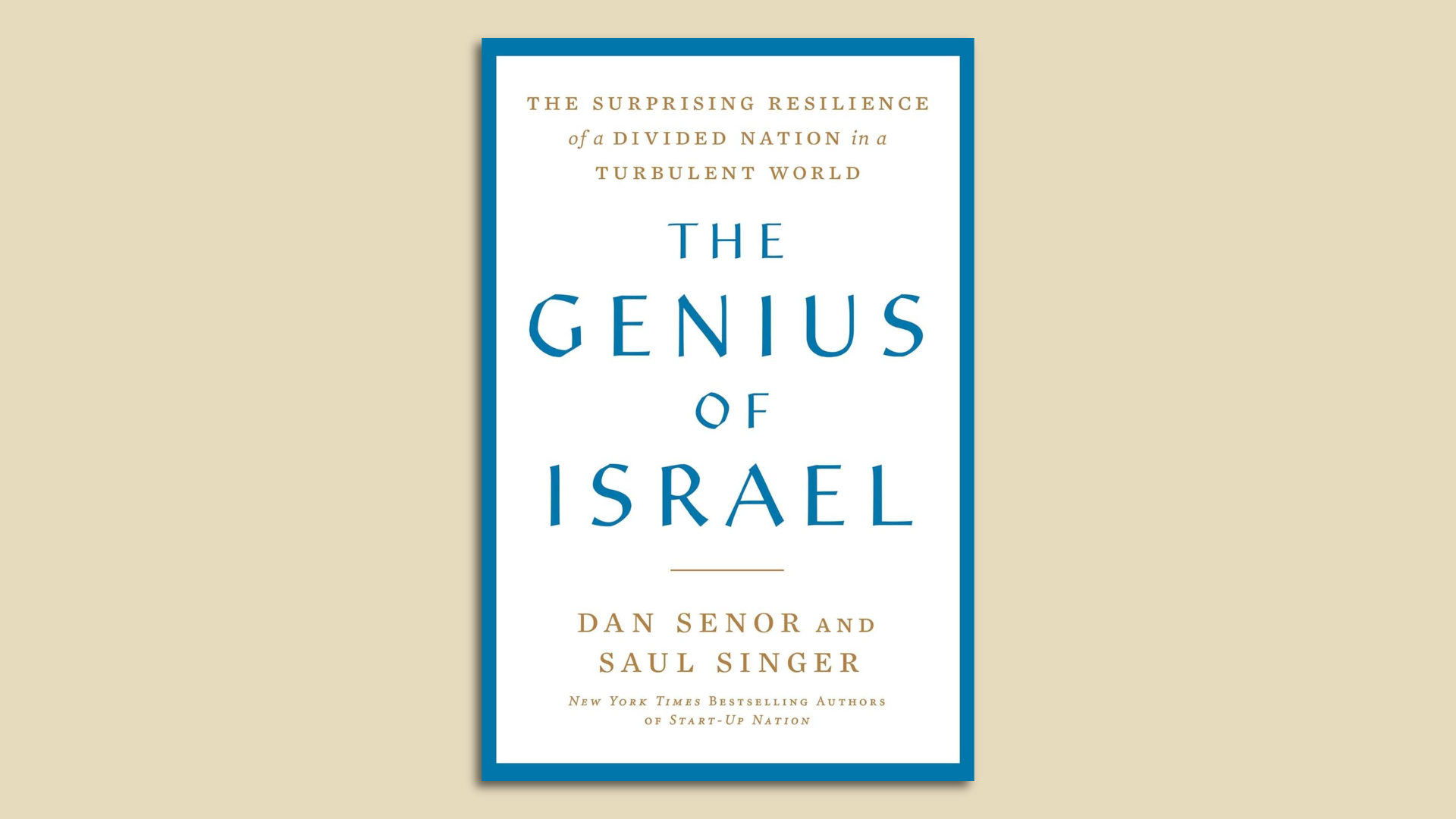 Dan Senor and Saul Singer — co-authors of "Start-Up Nation," a New York Times bestseller about Israel — will be out Tuesday with "The Genius of Israel," which aims to tell the story of a "diverse people and society built around the values of service, solidarity, and belonging."
Why it matters: With the Israel-Hamas war ignited after the book went to press, global appreciation for the stakes in the Middle East is soaring. The authors have received a prepublication surge in demand for appearances on TV and podcasts, and at events.
What they're saying: "So much of our book is about Israeli resilience," Senor — a former Pentagon official and adviser on Republican presidential campaigns, and now a top executive at Elliott Investment Management — told me. "So there's a lot of interest in hearing about it — and concern about whether Israel's still got it."
"[T]he building blocks of Israel's resilience are about to be on display again," he added. "We are watching this resilience right now."
Zoom in: Israel is "a country that lives under perpetual threat," the authors write.
"We all read about how the U.S. and other affluent democracies are caught in a vicious cycle of demographic collapse (adults having fewer and fewer babies), accelerated aging (populations are aging and shrinking), deepening pessimism ('deaths of despair' and a teen mental health epidemic), and a loneliness crisis," the book says.
"We wanted to understand how Israel became the exception. Israel has shown surprising resilience against all the trends sapping affluent societies of their health, vitality and purpose."
"What does it mean to touch history?" the book asks:
"It's to stay in a city that's at the edge of chaos and war and decide not only to stay there but to build something innovative. The story of Sderot [on the Israel-Gaza border] is a metaphor for Israel as a whole. Israelis instinctively feel that their mission is not just to survive, but to create something better that will contribute to the world. That is why the feeling of Israelis that they can, and must, push history matters far beyond the patch of dirt on the outskirts of rocket-battered Sderot."
Go deeper: More on the book ... Read a review.
Go deeper