Rep. Scalise repeatedly avoids answering if 2020 election was stolen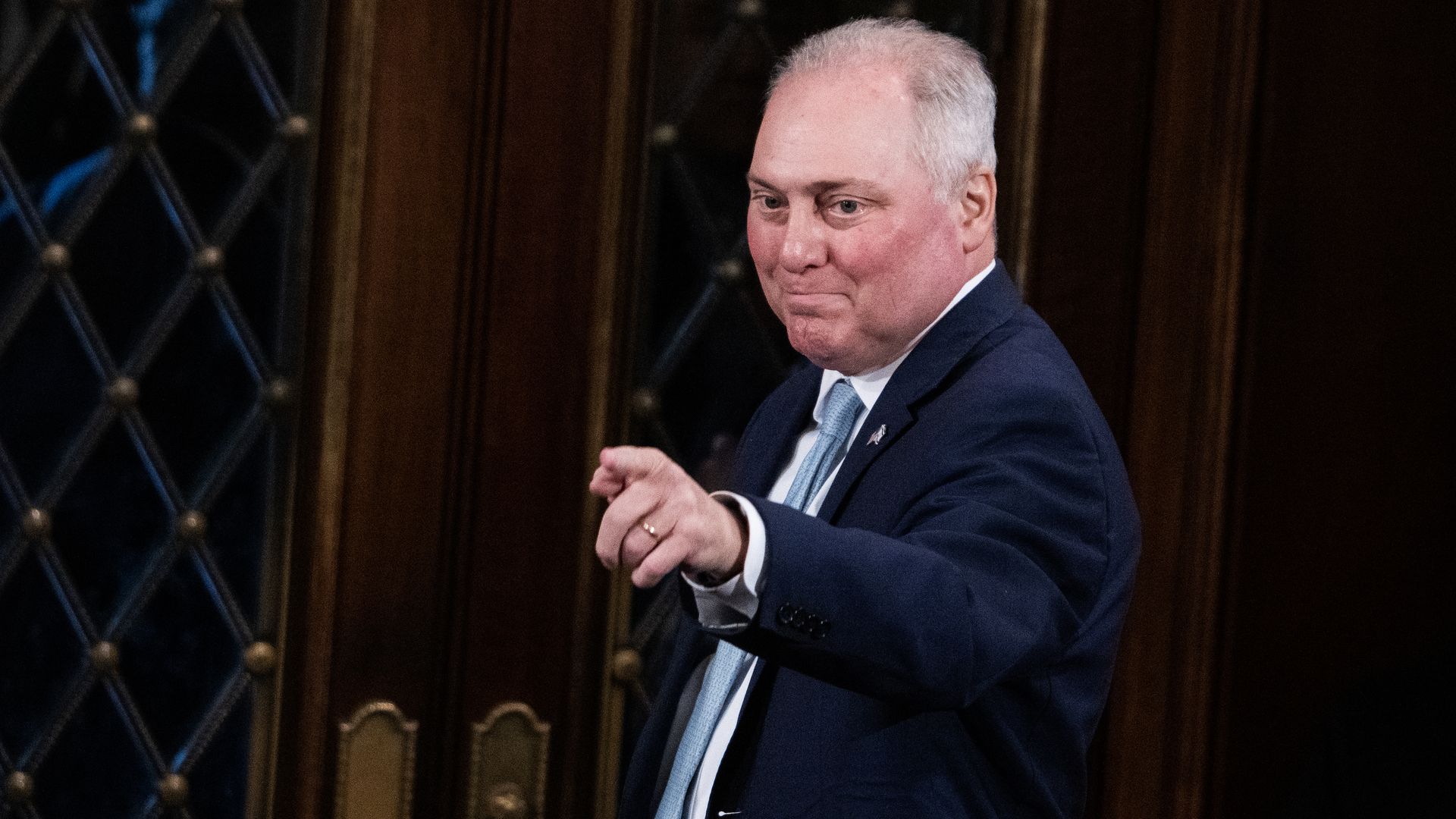 House Majority Leader Steve Scalise (R-La.) on Sunday repeatedly did not answer whether or not the 2020 election was not stolen when questioned by ABC News' George Stephanopoulos.
Why it matters: Scalise is one of several GOP lawmakers who have avoided publicly confirming that the 2020 presidential election wasn't stolen through widespread voter fraud.
What he's saying: "What I've told you is there are states that didn't follow their laws. That is what the ... U.S. Constitution requires," Scalise said in response to Stephanopoulos when asked Sunday on "This Week" if he can unequivocally say the 2020 election was not stolen.
"I've seen in my own state where we had to send our elections commissioner to jail years ago for fraud and corruption, and we cleaned up our act in our state," Scalise said.
"Look, Joe Biden's president. I know you and others want to talk about 2020. We're focused on the future. We've talked about 2020 a lot," Scalise said when asked again.
Asked another time, Scalise said that "there are states that didn't follow the laws that are on their books, which is what the U.S. Constitution says they have to do."
Scalise again did not answer the question, saying: "So do you want to keep rehashing 2020?" to which Stephanopoulos responded: "I just want an answer to the question. Yes or no?"
Scalise said "Joe Biden's the president of the United States, and right now he's failing the country on so many fronts that matter to families" when asked another time.
Zoom out: Scalise was one of the 147 GOP lawmakers who voted to overturn the 2020 election results in 2021 after the Jan. 6 Capitol riot.
Reality check: Multiple probes and recounts of 2020 election votes have disproven claims of widespread election fraud.
Go deeper: How Mike Johnson's denial of Trump's 2020 loss helped pave his path to power
Go deeper