Journalism at hedge funds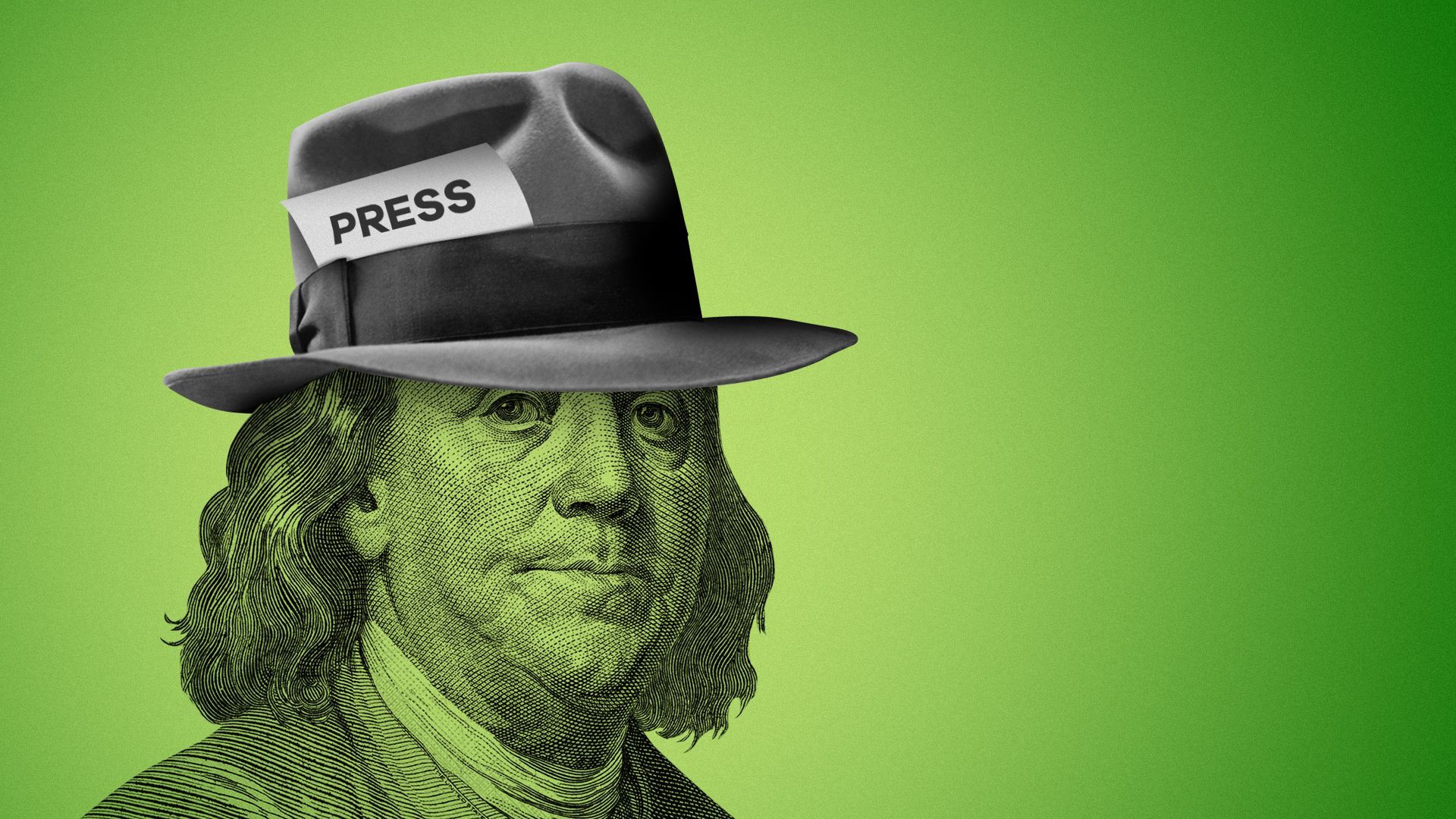 It's not often that a new journalistic business model comes along, but Hunterbrook wants to resuscitate one that has, until now, never really taken off: using hedge fund profits to pay for journalism that, in turn, generates trading ideas for the fund.
Why it matters: It's very early days yet — Hunterbrook hasn't even launched — and there's certainly no guarantee of success. But the idea is intriguing.
The big picture: Hunterbrook's journalists will work for a hedge fund, and therefore will have to work within clear regulatory constraints.
Specifically, they can't cultivate sources within companies they're writing about in the way that other journalists can. Under the SEC's Reg FD, an employee who gives out material non-public information is committing a crime — but there's a carve-out if that information is given to a public media organization.
Hunterbook will not be a public media organization for purposes of Reg FD and therefore can't try to obtain information from inside companies. (Or, if it does, it can't trade on that information.)
Hunterbrook can, however, cultivate any number of other sources, including customers, other observers of corporate actions, and even certain ex-employees who left the firm more than six months ago.
What's new: Journalistic skills and experience have long been valued at hedge funds — just ask Carrick Mollenkamp, Laurie Cohen, Shahien Nasiripour, David Poppe, Steve Schurr, and countless others. Generally, however, such folks don't publish their output on the internet, and it certainly doesn't go through journalistic fact-checking and editing beforehand, like it will at Hunterbook.
Hunterbrook is therefore hoping to attract journalists not only with a fat paycheck, but also with the promise that they won't have to give up their bylines.
In that sense, Hunterbrook is probably closest to Mark Cuban's underwhelming Sharesleuth, although it will be in many countries and asset classes rather than being focused on shorting U.S. stocks.
Between the lines: Whether or not Hunterbrook's output is journalism is a mostly theological question. Axios' Dan Primack says it isn't; I'm happy to say that it is.
The firm exists to uncover interesting and important stories and then publish them on the internet for free once they're properly fact-checked. Those stories could even, in theory, be co-published or syndicated to mainstream media sites.
Areas of emphasis will include environmental and humanitarian stories, healthcare, and coverage from countries that otherwise see very little good reporting at all. Naturally, most effort will be put into stories that have the potential to move markets.
The fund will be able to put on positions prior to a story being published; those positions will be disclosed in the story. If they prove profitable, then Hunterbrook will have found a new way of paying for a variety of journalism that is often very expensive.
My thought bubble: This model has been tried before, without much success. I wrote about it in 2010, and proposed something similar in 2012 before rapidly changing my mind.
The very idea has the effect of making the high priests of U.S. journalism quite queasy, however. What's really new today is that anything capable of having that effect is almost automatically good for a few million dollars of Silicon Valley venture capital.
Go deeper