New hedge fund is hiring journalists to not do journalism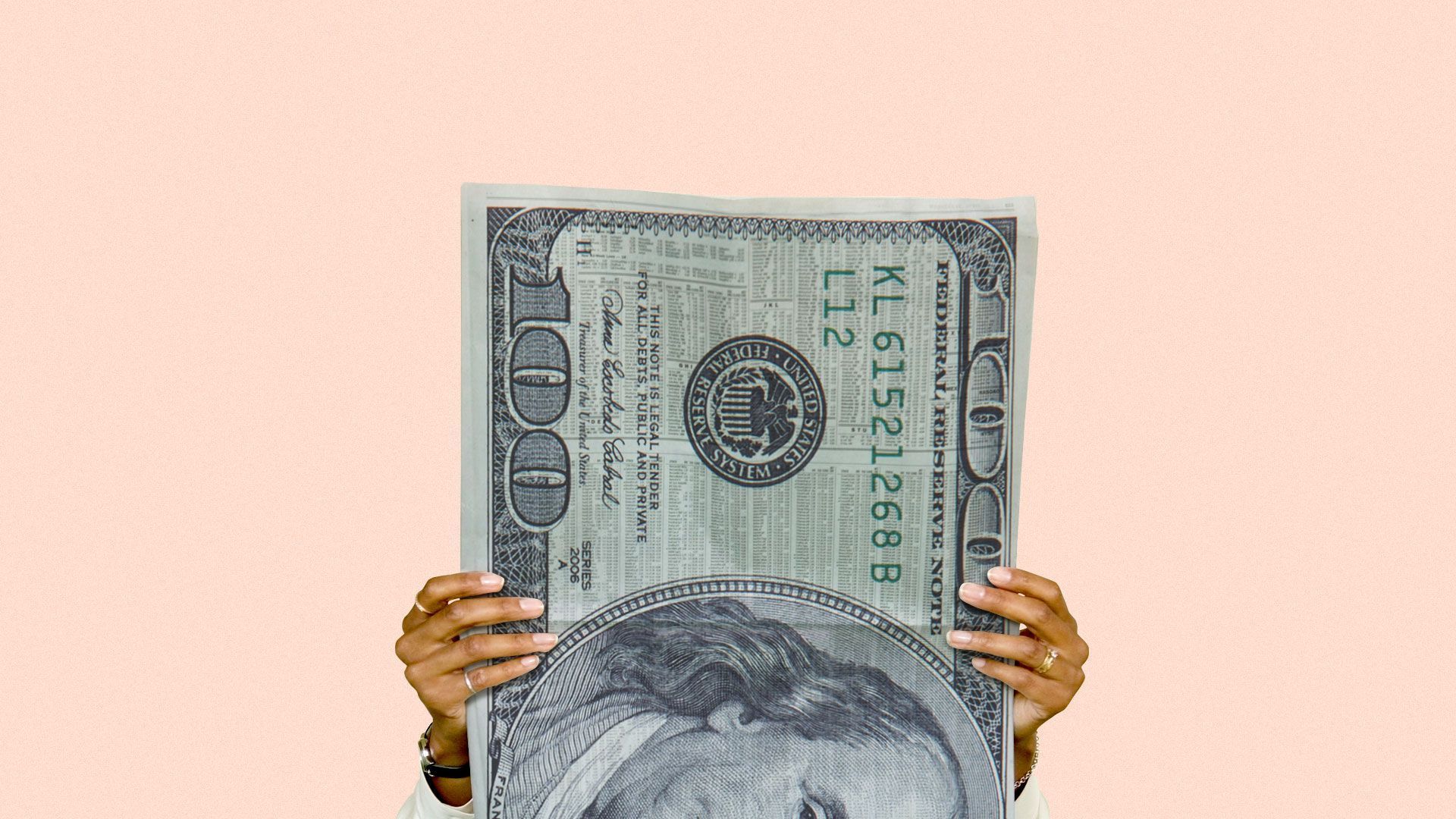 Long before the establishment of TC-to-VC, whereby TechCrunch reporters join venture capital firms, there was a robust pipeline of business journalists getting hired by hedge funds.
In most cases, these reformed wretches produced investment research. Maybe it was written better than what came from some of their new peers, but distribution was limited.
Driving the news: Now there's a new, VC-backed hedge fund called Hunterbrook that's promising to hire scores of former reporters, and publish all of their work. Even if that work doesn't result in new investments.
What to know: Hunterbrook's existence was first scooped by the FT earlier this week. Axios has since confirmed details in that story, and learned several more.
Despite the involvement of media vets, including on the founding team and in its investor ranks, this is not a journalistic endeavor. Specifically, the "researchers" will not be speaking with sources inside of companies for the sake of discovering non-public information and then trading on such knowledge, because that would be a clear violation of securities regulations.
Instead, Hunterbrook researchers will need to rely on publicly available information, which likely means the new ranks will be stuffed full of open-source, big data journalists and individuals on the ground in geographies with relatively little traditional media coverage. Not sure if they'll also employ AI, but would be stunned if they didn't.
As the FT reported, the firm raised $10 million in seed funding from backers like Laurene Powell Jobs' Emerson Collective, the founders of RA Capital Management (where Hunterbrook CEO Nathaniel Brooks Horwitz once worked), Outside the Box Investments (including former WSJ editor-in-chief Matt Murray, who is advising Hunterbrook), and angels like David Fialkow (General Catalyst) and Marc Lasry (Avenue Capital).
It's also seeking up to $100 million for its debut hedge fund.
How it works: Hunterbrook will take both long and short positions on equities, plus invest in other asset classes like commodities and derivatives.
Some investigations will focus on accounting, much as do traditional short-sellers like Hindenburg Research, but also into other areas of malfeasance (environmental, humanitarian, etc.).
A story will then be prepared, including fact-checking and legal compliance, before being turned over to a separate investment team to determine if there's a trade to be made before publishing.
One reason a story could publish without a trade is that the researcher uncovered non-public information (i.e., acted like a journalist).
Look ahead: It's unclear when the first stories will be published, although they've been working on some for at least the past couple months.
The bottom line: Hunterbrook is betting that media skill sets can help generate outsized returns, even if journalists are forced to leave their primary tool — sourcing — at the door.
Go deeper