The fee hurdle tripping up the retirement and real estate industries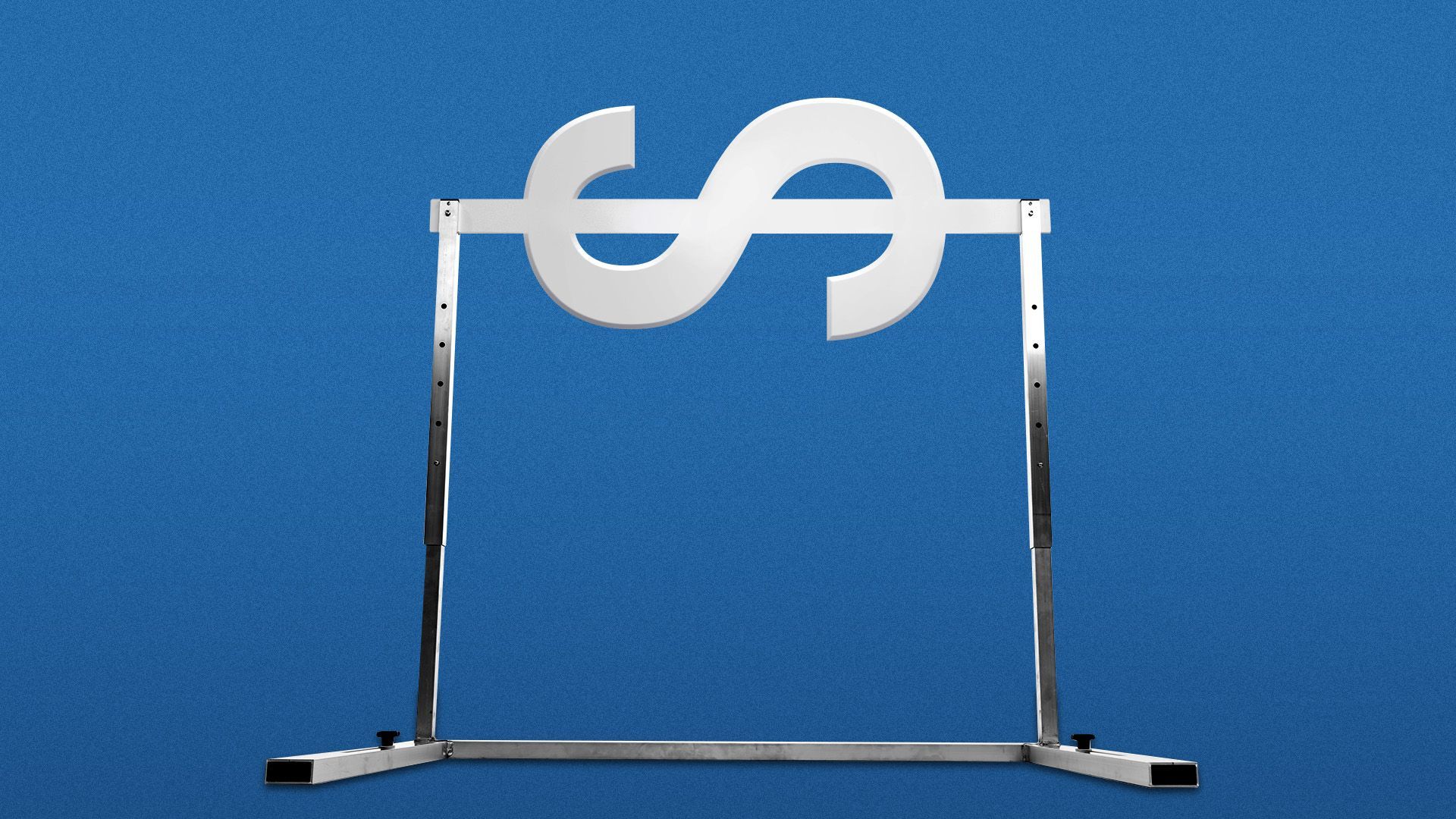 Do lower-income Americans really need expensive professional advice from financial-services companies or real estate brokers? And would they suffer in its absence?
Why it matters: Those questions are at the heart of current controversies over retirement advice and broker fees.
The big picture: The Biden administration's war on junk fees has, predictably, been met with strenuous opposition from well-funded lobbying groups representing the industries assessing those fees.
A lot of the opposition comes in the form of stultifying legal claims about jurisdictional authority. But a surprisingly common backup line of argument asserts that lower-income Americans and/or people of color will suffer special harm from any crackdown on fees.
Driving the news (1): The National Association of Realtors has been thrown into turmoil after a federal jury ruled it to be a cartel illegally keeping brokers' fees artificially high.
The NAR, in response, pointed to a paper arguing that if homebuyers could negotiate fees with their Realtor, the result would be "reduced homeownership opportunities for cash-constrained families."
In particular, "minorities, lower-income households, and first-time homebuyers who rely more heavily on agent services would suffer the most."
Driving the news (2): The White House announced this week it would crack down on retirement advisers who aren't fiduciaries and can receive commissions that can range as high as 6.5% for some insurance products.
The Insured Retirement Institute (IRI) responded by saying that "lower- and middle-income workers will lose access to professional financial advice" as a result.
The logic, per IRI's Jason Berkowitz, is that advisers won't want to take the risks of becoming a fiduciary — primarily that they can be sued for violating the fiduciary standard — unless their client has enough money to make it worth their while. And that won't be true of poorer Americans.
Between the lines: One of the peculiarities of modern financial capitalism is that intermediaries — bankers, of course, but also Realtors, investment advisers, and technological platforms like Amazon or Uber that sit in between buyers and sellers of goods and services — have become extremely lucrative businesses to be in.
Far from seeing their fees competed down toward zero, they tend to portray themselves as providing a vital service to a grateful population, and gain pricing power by dint of their perceived necessity.
Where it stands: While your 401(k) adviser does need to have your financial best interests at heart, your IRA adviser doesn't — opening up savers to the risk of unnecessarily high fees.
Similarly, the amount a homebuyer pays her Realtor — an amount that's almost always included in the sale price and added to the principal amount of the mortgage — is set not by the buyer, or even the buyer's agent, but rather by the seller's agent — someone who in no sense has the buyer's interests at heart.
What to watch: In real estate listings, fees are likely to come down, and there's a good chance that buyers will be able to negotiate their own agent's fees.
Mortgage rules might need to be tweaked in order for buyers to continue to have the option to borrow the money for the fee. No one needs another significant cash expense at closing. It's true that if that doesn't happen, that extra cash expense would hit lower-income buyers harder.
That said, many buyers might choose to have no agent at all — or just an AI agent who can walk them through the process.
With retirement accounts, similarly, the big question is whether it would actually be a bad thing were some lower-income Americans not to have a human adviser on their IRAs.
The bottom line: If fees are broadly bad, then they're probably even worse for the poorest households.
Go deeper