Exclusive: Wired to launch politics vertical ahead of 2024 election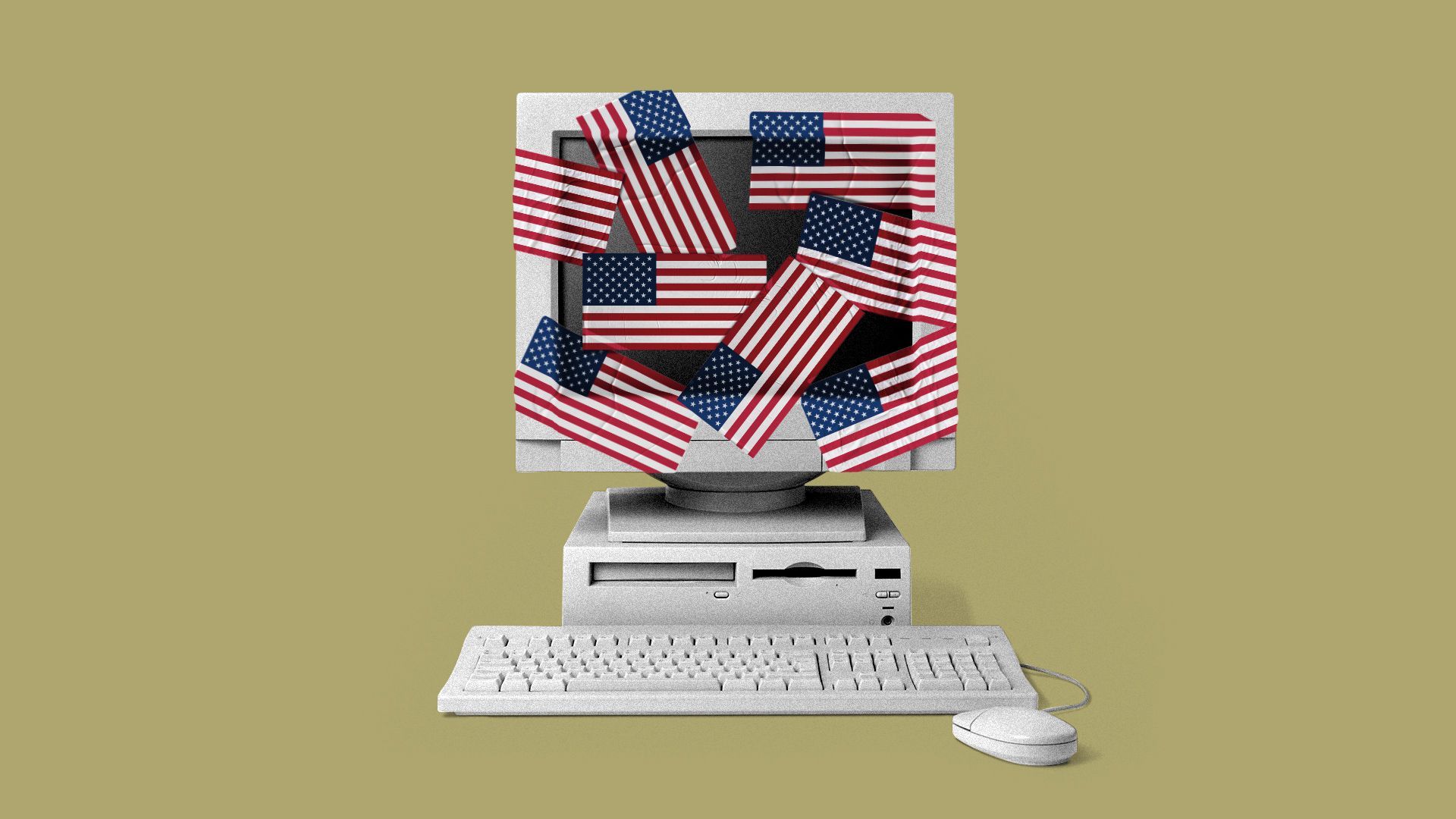 Wired, the technology publication owned by Condé Nast, is launching a new vertical that will focus on the intersection of tech and politics, the publication's new global editorial director Katie Drummond announced Friday to staff.
Why it matters: The announcement marks the first major move by Drummond since being named the new leader of Wired in August.
Drummond was previously the senior vice president of global news and entertainment at Vice. Several of the new faces joining the politics vertical worked at Vice.
Before that, she led various newsrooms in top editor roles. She was also a reporter for Wired between 2011 and 2012, covering the intersection of defense and technology.
Details: The new vertical will launch on Wired's website in coming weeks, Drummond wrote in a note to staff, obtained by Axios. Newsletters will also be a part of the effort.
It will have a dedicated staff of four full-time writers and an editor, in addition to freelance writers, who will cover the impact of technology on elections and politics in the U.S. and globally.
Leah Feiger, who worked with Drummond at Vice, is joining Wired as the outlet's new senior editor, Drummond said. Feiger will report to Meg Marco, who was hired as executive editor for news in April. She will oversee a team focused on the intersection of politics and tech.
William Turton, a Bloomberg cybersecurity reporter, is joining Wired as a senior writer, focusing on the ways political figures use the internet to shape campaigns and elections. That coverage aligns with some of his previous work on the far-right movement online. Like Feiger, Turton is also a Vice News alum.
David Gilbert, who joined Wired in September and previously worked as a reporter at Vice, will also join the politics team as a reporter. One more reporter will be announced "in weeks to come," Drummond said.
Flashback: Wired has a decades-long history of covering the intersection of politics and technology.
But it wasn't until the "twin shocks" of the dotcom bust and 9/11 that WIRED's approach to political coverage changed, media professor David Karpf wrote in 2018.
It was around this time, in the early 2000s, that Wired's coverage began to reflect a broader change in politics as partisan communities online began to shape both U.S. party establishments.
Under Wired's former editor Nicholas Thompson, the outlet played a leading role covering the debate over internet privacy and security.
Garrett Graff, a longtime contributing editor at Wired, has advanced the outlet's coverage of topics like national security and law enforcement.
The big picture: The growing threat of online disinformation coupled with the rise of artificial intelligence has put technology at the center of the political conversation heading into the 2024 election.
Drummond, acknowledging those trends, wrote, "Wired's mission here is clear, and it is vital: We must guide and explain the upcoming election year to our global audiences across core Wired coverage areas, and we must break news and break new ground amid what will undoubtedly be the most purely digital, and psychologically manipulative, election season yet."
Go deeper