Tobacco, e-cigarette use declines among high schoolers, report shows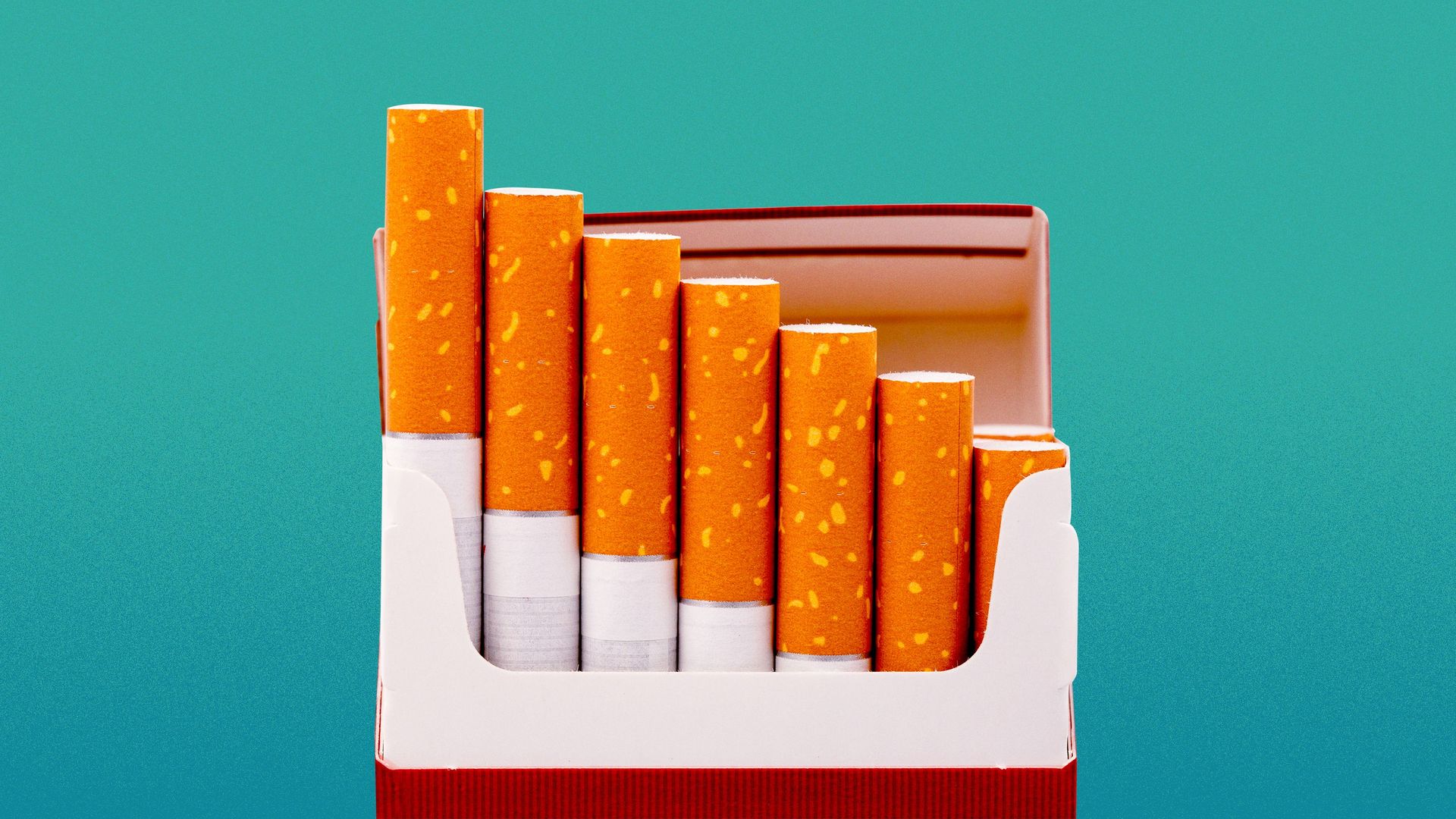 High school students reported less tobacco and e-cigarette usage in the past year, federal data finds.
Why it matters: Declining e-cigarette usage was the main driver in declining tobacco usage among high school students, a drop that comes amid continuing federal health initiatives to curb youth vaping.
The CDC and FDA on Thursday released their National Youth Tobacco Survey, which is based on self-reports of middle and high school students.
The survey only includes students in public and private high schools and middle schools. The study does not account for anyone who is home-schooled, in a detention center, or who has dropped out.
By the numbers: Between 2022 and 2023, high schoolers reporting current use of a tobacco product slightly decreased from 16.5% to 12.6%, per the report.
But for middle schoolers, reports of current tobacco use slightly increased from 4.5% to 6.6%.
E-cigarette usage decreased from 14.1% to 10% for high schoolers between 2022 and 2023.
No statistically significant changes in e-cigarette usage among middle schoolers were found, with 3.3% reporting e-cigarette usage in 2022 compared to 4.6% in 2023.
E-cigarettes are still the most commonly used tobacco product for middle and high school students, per the report.
What they're saying: "The decline in e-cigarette use among high school students shows great progress, but our work is far from over," Deirdre Lawrence Kittner, director of the CDC's Office on Smoking and Health, said in a statement Thursday.
"Findings from this report underscore the threat that commercial tobacco product use poses to the health of our nation's youth. It is imperative that we prevent youth from starting to use tobacco and help those who use tobacco to quit."
Between the lines: In 2023, the report found 22.2% of middle and high school students reporting having ever used any tobacco product, while 10% reported current use.
Of note: Despite the FDA's efforts to restrict vaping among youth, illegal flavored e-cigarettes are still flooding the U.S. market.
The CDC and FDA said that regardless of its form, youth use of tobacco products is unsafe. They also noted that products containing nicotine can harm developing brains and that using tobacco while young can "lead to lifelong nicotine addiction" and "subsequent disability, disease and death."
Go deeper: Illegal vapes thwart FDA enforcement
Go deeper