IAC warns regulators generative AI could wreck the web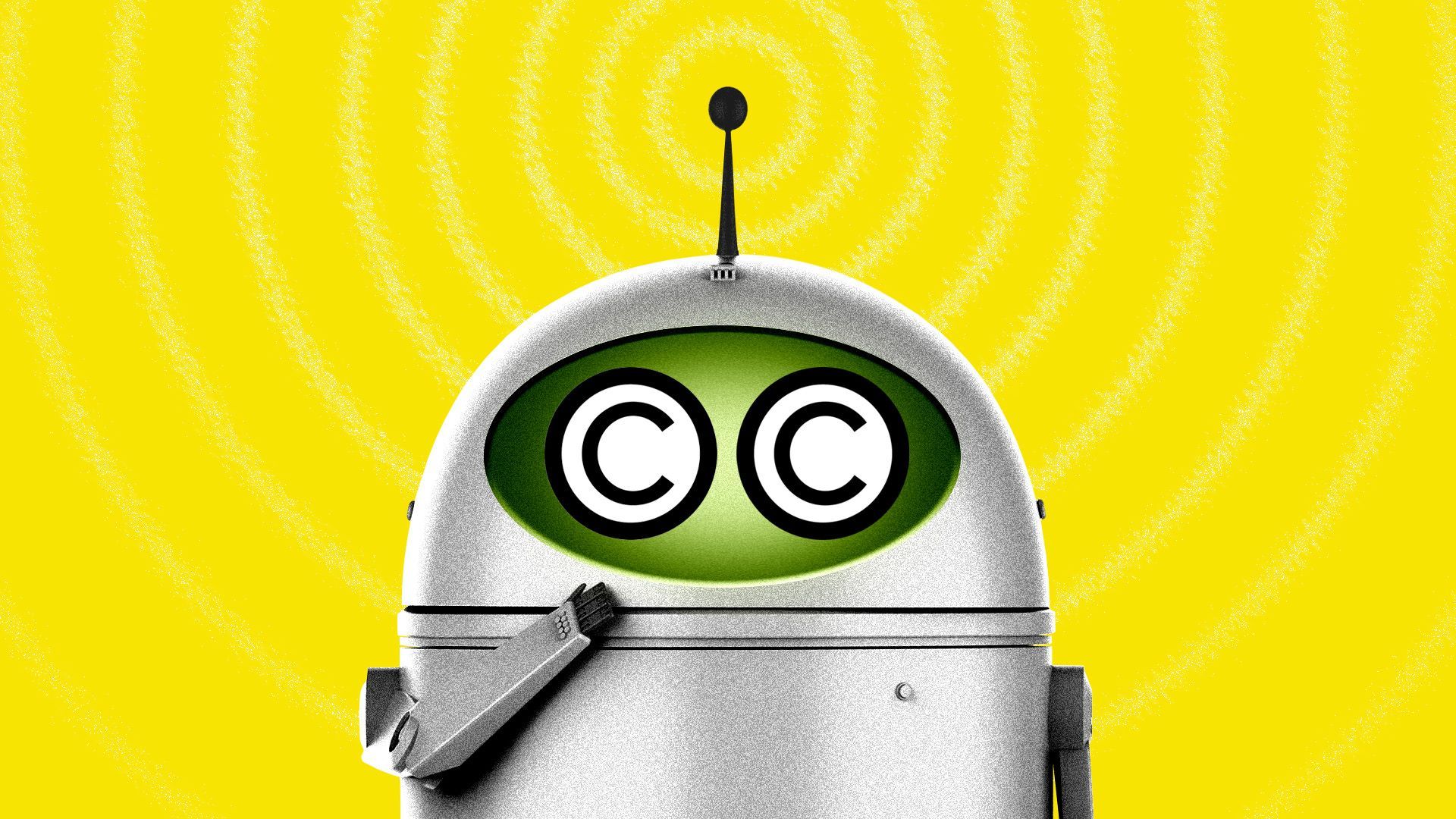 IAC, one of the word's largest internet holding companies, has submitted comments to the U.S. Copyright Office warning that unless the government protects copyrighted material from being used by generative AI, "the creation and publication of high-quality original content will wither and die."
Why it matters: IAC — which is home to Dotdash Meredith, the largest digital and print publisher in the U.S. — argues that if generative AI firms aren't forced to pay publishers for copyrighted content their algorithms are trained on and their bots recycle, the internet will become "unrecognizable" and users won't trust it.
Details: In the memo, representatives from IAC and Dotdash lay out a doomsday vision of what the web would become if copyright law doesn't evolve to force generative AI companies to pay for access to quality content.
"Deploying algorithms to take the proprietary content of others for free and use it to compete in the marketplace against the actual creators and owners of that content will kill content creator jobs," they write.
"If the meritocracy of quality online content is replaced by whatever GAI [generative AI] happens to cull from wherever on the web, media in all of its forms will shrivel, copyright will protect nothing of value, and the overall quality of publicly available information, and of our public discourse, will suffer," their memo continues.
Between the lines: The comments were submitted to the U.S. Copyright Office to be considered as part of a broader study of generative AI that will be used by regulators to analyze the current state of copyright law.
The News/Media Alliance (NMA) — a trade group that represents thousands of newspapers, digital outlets and magazines — also submitted comments, including a study that shows the extent to which AI companies rely on premium content and news to train their algorithms.
In its submission to the Copyright Office, IAC said it is in "general agreement" with the views expressed by the NMA, but is writing separately to address matters of "special relevance" to its business.
For example, Dotdash Meredith is home to free websites that distribute health information and financial recommendations that are vetted from medical experts and business professionals. Generative AI, the firms argue, could undercut the business not just of traditional journalism but of other kinds of sites that deliver reliable and safe information.
Be smart: IAC chairman Barry Diller has for years argued that Google, the biggest search engine in the U.S. and now a leading player in artificial intelligence, needs more regulation.
Earlier this year, IAC was eyeing the creation of a coalition that would advocate on behalf of publishers negotiating with generative AI companies.
A formal coalition never materialized, sources told Axios, but publishers are still working together on the issue.
The big picture: The comments represent a broader tension within news companies around how to leverage generative AI tools to remain competitive while still advocating that the content they publish be protected from AI companies.
IAC and Dotdash acknowledge that the technology represents "an important, and potentially revolutionary," advance — and that they are embracing generative AI tools themselves.
But they, like NMA, are concerned that without stronger copyright laws, generative AI will smother the businesses it needs to provide reliable information.
"Reckless deployment of GAI threatens the promising utility of the technology itself," IAC and Dotdash wrote.
The other side: AI companies generally argue that they do not knowingly use copyrighted material or that their use is protected by the fair use principle.
Go deeper