U.S. infant mortality rate rises for first time in over 2 decades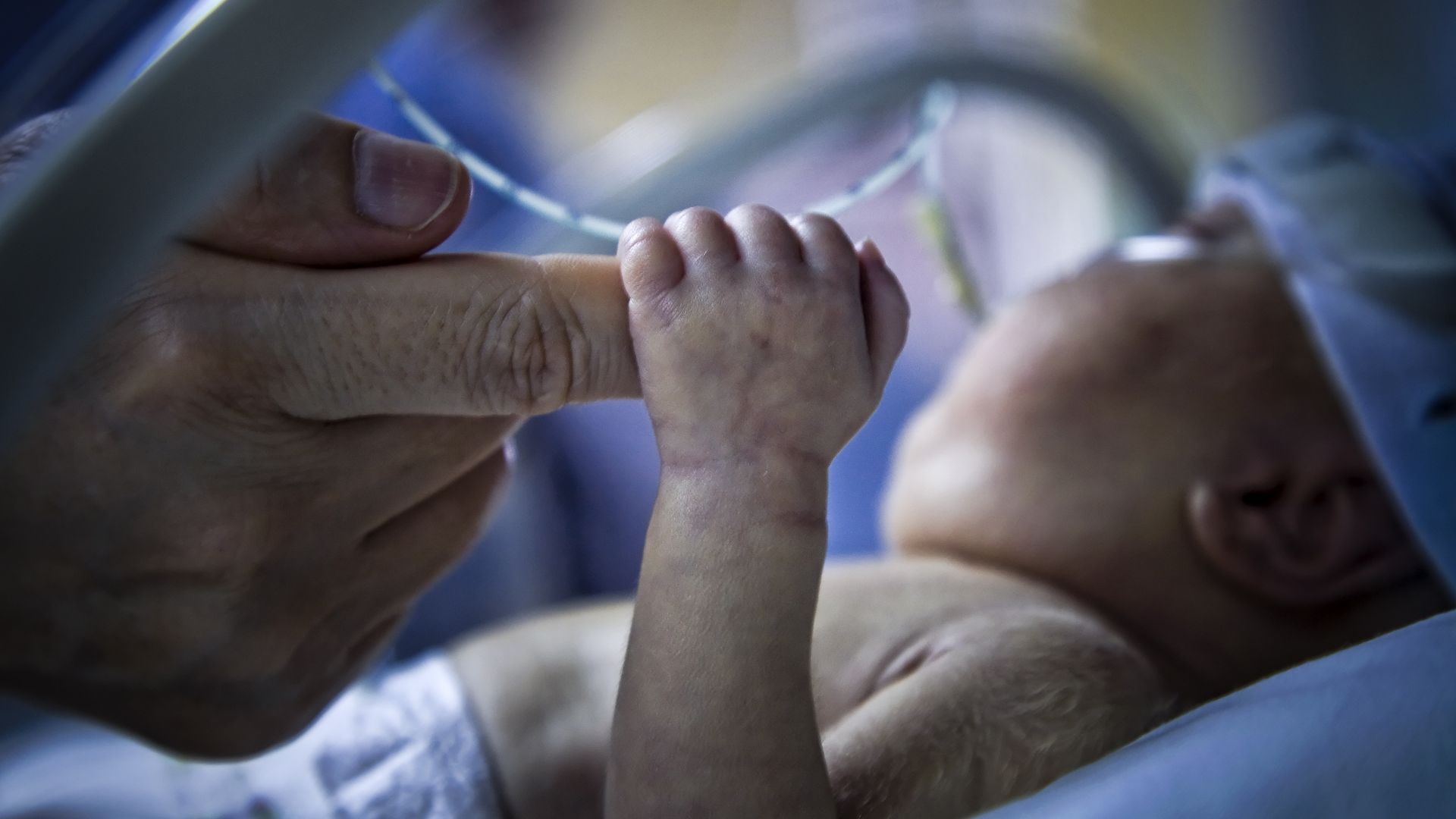 The U.S. infant mortality rate rose 3%, with 20,538 deaths recorded in 2022, according to provisional data from the Centers for Disease Control and Prevention published Wednesday.
The big picture: The CDC report found there were 5.6 infant deaths per 1,000 live births in 2022, compared to 5.44 per 1,000 live births in 2021 — marking the first year-over-year increase since 2001 to 2002 after a decades-long overall decline.
Of note: The provisional report from the CDC's National Center for Vital Statistics (NVSS) does not indicate why there were 610 more deaths last year than in 2021.
Researchers will have to examine next year's data to determine whether it's a "blip" or an indicator of an "underlying health care issue," said Danielle Ely, a National Center for Health Statistics health statistician and one of the report's authors, to CNN.
What they found: There were increases among all ethnicity groups except for the infants of Asian women.
Deaths among infants of Black women remained the highest of all the groups, with almost twice the U.S. average at 10.86 per 1,000 births.
For infants of Native American or Alaska Native women, mortality rates "increased significantly" from 7.46 infant deaths per 1,000 to 9.06 deaths in 2022, per the report.
Mortality rates increased for two of the 10 leading causes of death: maternal complications, such as preterm delivery, and bacterial sepsis, caused by the body's extreme response to an infection.
Context: The report findings are based on birth and death records submitted to the NVSS.
Zoom out: The U.S. has higher infant and maternal mortality rates than many other wealthy nations — including Canada, Germany, Australia and Japan, per a 2022 report from the Commonwealth Fund.
What they're saying: "The U.S. is falling behind on a basic indicator of how well societies treat people," said Arjumand Siddiqi, a University of Toronto professor who studies population health, to the Wall Street Journal.
"In a country as well-resourced as the U.S., with as much medical technology and so on, we shouldn't have babies dying in the first year of life. That should be super rare, and it's not."
Read the report, via DocumentCloud:
Go deeper: Giving birth in America continues to get deadlier
Editor's note: This article has been updated with new details throughout.
Go deeper