Cook Political Report names 3 wild cards for winning the House in 2024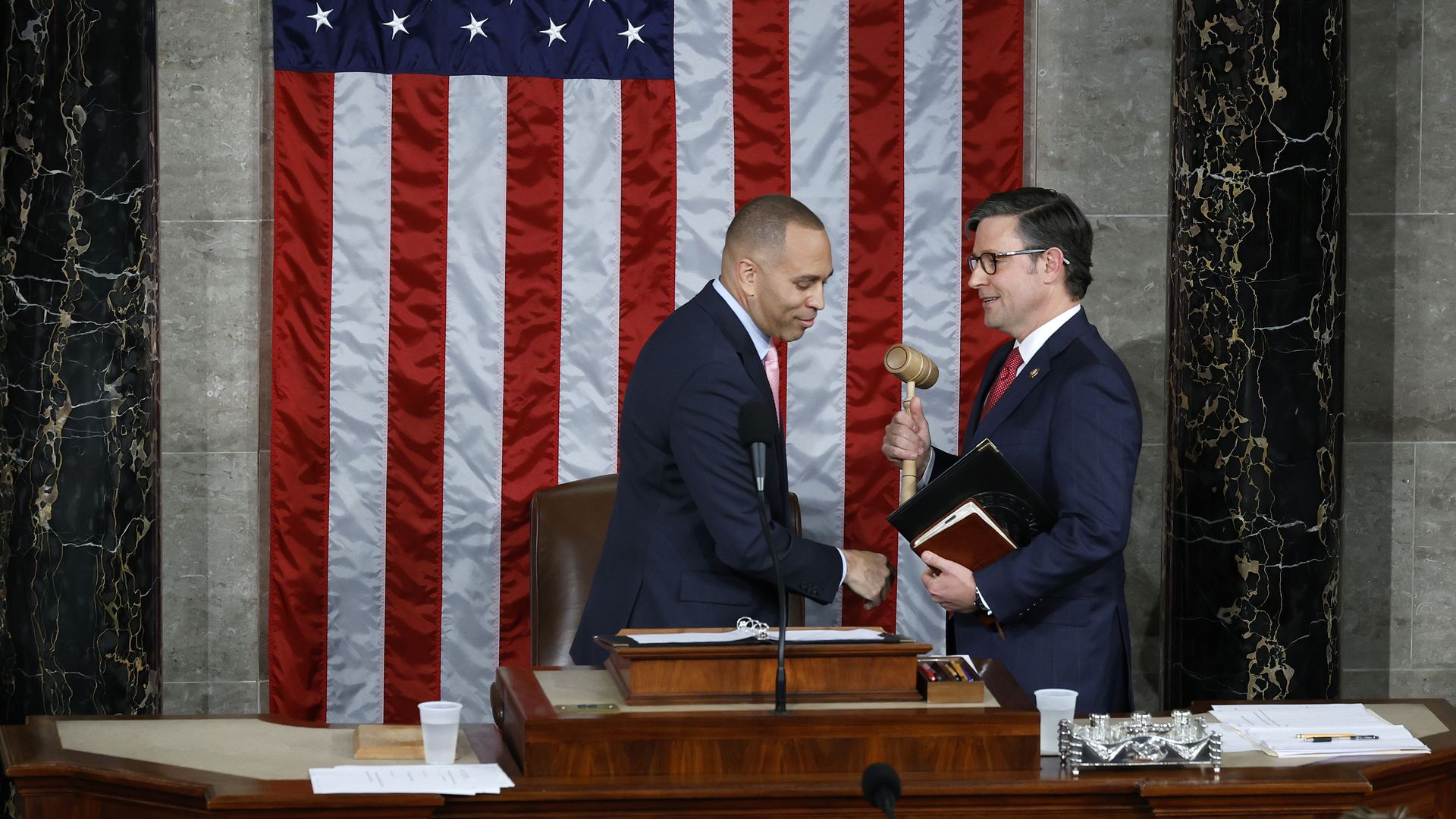 Democrats may have a slight edge over Republicans in the fight to win the House in 2024, according to new analysis from the nonpartisan Cook Political Report with Amy Walter.
Why it matters: Democrats need to flip five House seats to reclaim control of the House in 2024, and it could come down to three wild card factors.
There are a number of redistricting fights playing out in state courts over the next few months that could "yield a small handful of seats for either party or no net change," the Cook Political Report's Dave Wasserman writes.
Rep. Kevin McCarthy's (R-Calif.) historic ouster as House speaker may shake up House GOP recruitment efforts, particularly without his huge fundraising advantage.
Finally, how many voters turn out to to cast their vote for the presidential election could lead to down-ballot impacts — which, in a razor thin fight, could tilt the scale.
Zoom in: There are 18 vulnerable Republicans representing Biden 2020 districts, compared to five vulnerable Democrats representing Trump districts.
The Cook Political Report also released five new race changes, three that favor Democrats and two that favor Republicans.
House control hasn't flipped during a presidential cycle since 1952, according to the Cook Political Report.
Zoom out: In the fight over the Senate, Democrats are defending three states that Trump carried in 2020.
Republicans need to net just two seats to take control of the chamber as Democrats face a historically difficult map, increasing the possibility of a divided Congress.
Go deeper: Analysis: Senate tilting red, House blue for 2024
Go deeper