Xi says women should "create a new trend of family" in China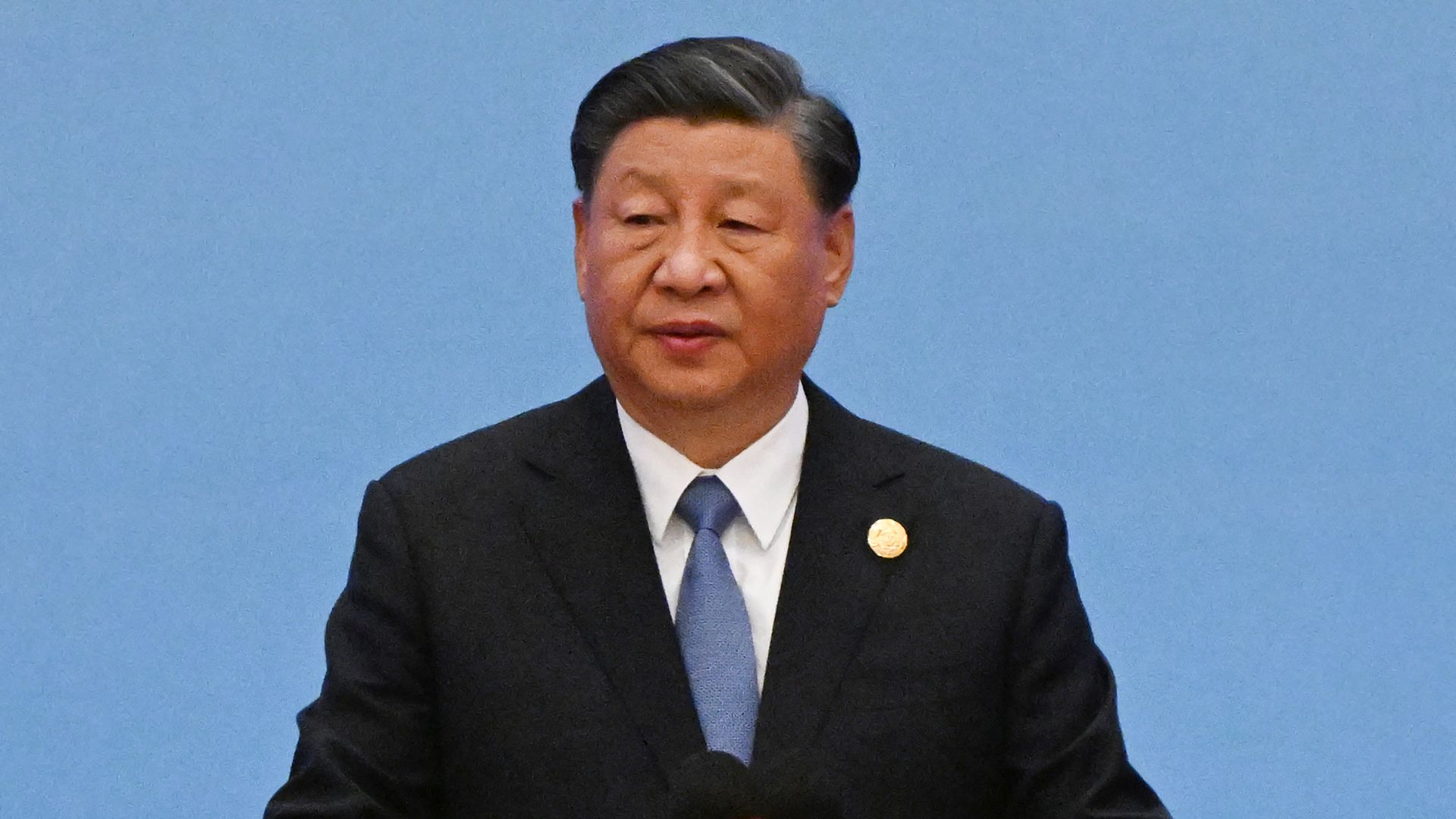 China's leader Xi Jinping this week called on women in the country to "create a new trend of family" to help curb an aging population amid a record drop in the birth rate, according to state media.
What he's saying: "Doing a good job in women's work is not only related to women's own development but also related to the harmony of families and society, as well as national development and progress," Xi said during an event in Beijing on Monday, per state media.
"It is necessary to strengthen guidance on young people's perspectives on marriage, childbearing and family," Xi added during the discussion with the leadership of the ruling Chinese Communist Party's All-China Women's Federation, according to Xinhua and other state media.
Thought bubble, via Axios' Bethany Allen-Ebrahimian: As China's population has begun to decline, raising fears of a looming demographic crisis, China's leaders are putting pressure on women to curtail their career and educational ambitions and instead return to traditional roles in the home.
In its early decades, the Chinese Communist Party bolstered its revolutionary credentials by emphasizing women's equality both inside and outside the home. But the CCP's own top ranks have long been male-dominated, and in recent years Beijing has cracked down on Chinese feminists and the country's own #MeToo movement.
Context: The CPP imposed a repressive one-child policy to slow population growth in 1979, but has in recent years relaxed this and now allows couples to have three children each.
Go deeper: China's population falls for first time in over 60 years
Go deeper