Toyota raises factory worker wages after UAW strike settlements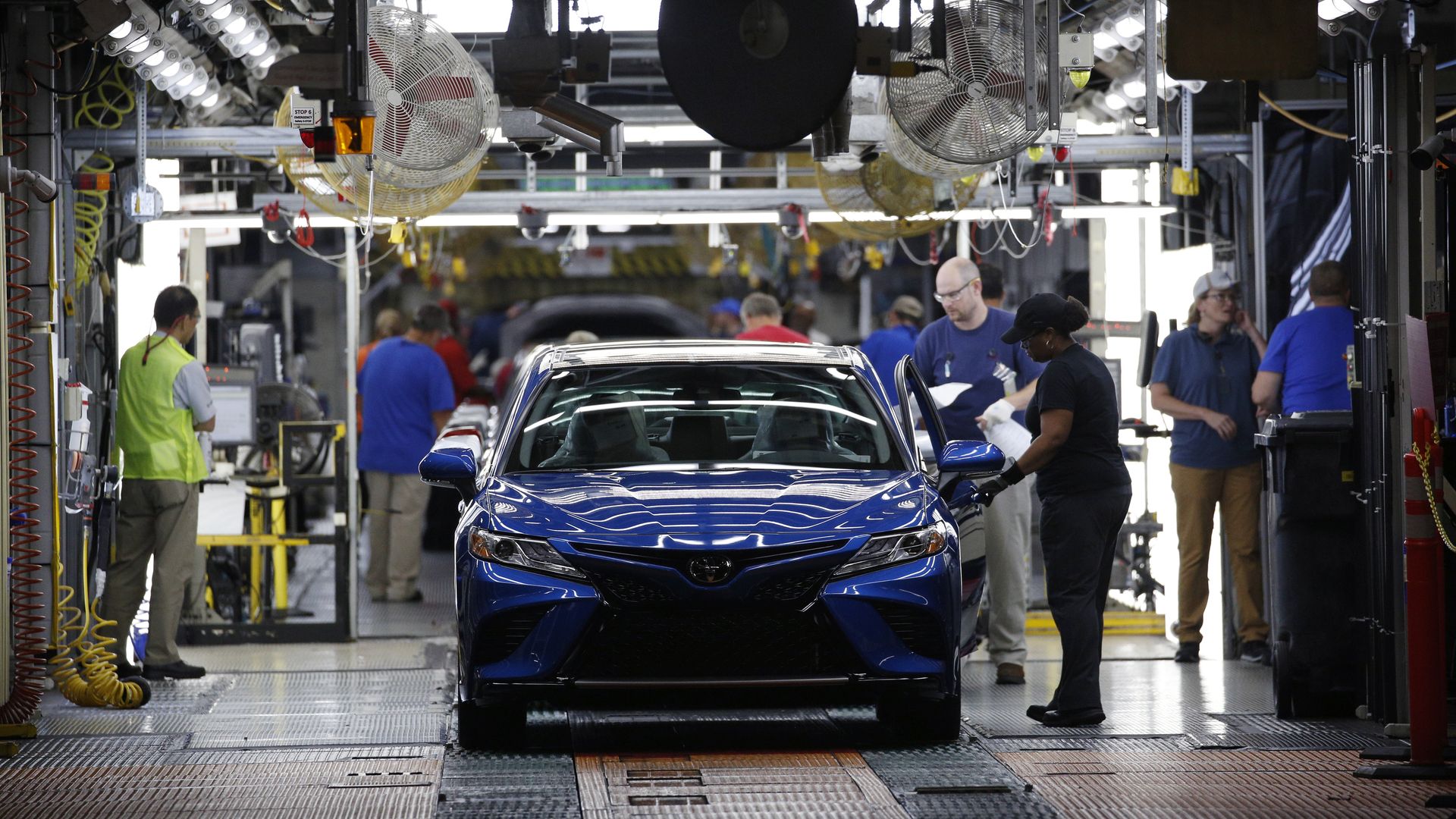 Toyota is raising the wages of its factory workers — all of them non-unionized — after the UAW strikes at General Motors, Ford and Stellantis culminated in pay hikes for unionized employees.
Why it matters: After reaching tentative deals with the Detroit Three, the UAW is setting its sights on organizing non-unionized automotive plants in the U.S. — with Toyota a possible target.
Driving the news: Toyota spokesman Scott Vazin confirmed Tuesday in an email to Axios that the automaker "did provide wage increases today" for workers at all of its U.S. plants.
"We value our employees and their contributions, and we show it by offering robust compensation packages that we continually review to ensure that we remain competitive within the automotive industry," Chris Reynolds, executive vice president of corporate resources for Toyota Motor North America, said in a statement.
Details: Pro-union publication Labor Notes reported Tuesday that Toyota workers got pay increases of $2.94 to a maximum of $34.80 per hour for production workers and $3.70 to a maximum of $43.20 per hour for skilled trades employees.
Vazin declined to confirm those figures.
The top rate for production workers at the Detroit Three will be more than $40 by 2028, according to the UAW.
State of play: UAW president Shawn Fain said earlier this week that the union is aiming to continue its momentum into a broader organizing campaign.
"When we return to the bargaining table in 2028 it won't just be with the Big Three, but with the Big Five or Big Six," Fain said.
"Non-union auto workers are not the enemy. Those are our future union family," Fain said earlier this month. "We're going to organize non-union autoworkers everywhere. Together we're going to stand up and take on corporate greed."
Go deeper: UAW nabs its biggest win in decades
Go deeper