Scoop: Blinken says he asked Qatari PM to rein in Al Jazeera war coverage, per sources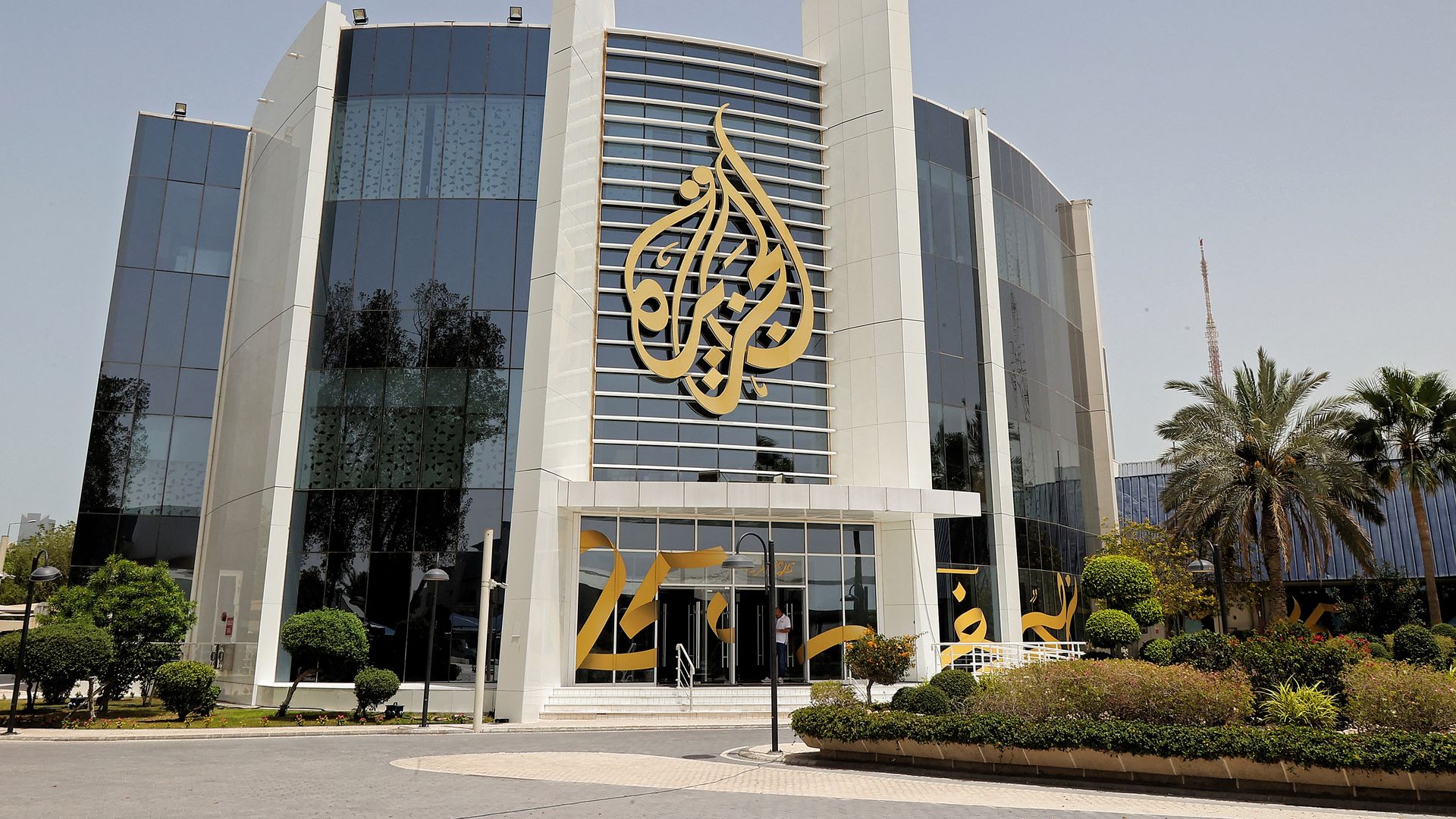 U.S. Secretary of State Tony Blinken told a group of American Jewish community leaders on Monday that he asked the Qatari prime minister less than two weeks ago to tone down Al Jazeera's rhetoric about the war in Gaza, according to three people who attended the meeting.
Why it matters: Blinken's comments suggest the administration, which has asserted its support for the independent press globally, is concerned Al Jazeera's framing of the conflict could escalate tensions in the region.
Background: The Al Jazeera Media Network is funded by the Qatari government but maintains it operates independently. Critics have said it reflects the foreign policy position of Qatar, which has faced scrutiny over its ties to Hamas.
Israel has accused Al Jazeera of being "a propaganda mouthpiece" for Hamas.
The Al Jazeera press office did not respond to requests for comment.
Al Jazeera has been described by the Council on Foreign Relations as one of the Qatari government's soft power tools that allows it to have political influence in the Middle East and around the world.
Blinken appeared to be talking about Al Jazeera Arabic, not Al Jazeera English.
Behind the scenes: Blinken told American Jewish leaders on Monday that when he was in Doha on Oct. 13 he asked the Qatari government to change its public posture towards Hamas, three people who attended the meeting said.
According to the three attendees, Blinken said he gave toning down Al Jazeera coverage of the war in Gaza as an example of steps the Qatari government can take to do this. Blinken said he asked the Qataris to "turn down the volume on Al Jazeera's coverage because it is full of anti-Israel incitement," according to one source.
Blinken didn't give any examples of the heightened rhetoric he asked to be dialed back.
The State Department declined to comment on Blinken's remarks about Al Jazeera.
The Qatari Foreign Ministry did not respond to requests for comment.
The big picture: Speaking alongside Qatari Prime Minister Mohammed bin Abdulrahman bin Jassim al-Thani in Doha, Blinken said "there can be no more business as usual with Hamas."
Yes, but: The Biden administration is dependent on Qatar's mediation with Hamas, which led last week to the release of two American hostages.
A State Department official said Blinken is "deeply appreciative of the role Qatar is playing" in securing the release of hostages.
"We know Qatar has an open line of communication with Hamas," White House National Security Council spokesperson John Kirby told reporters on Tuesday.
Go deeper