China's new limit on battery metals could haunt the global EV boom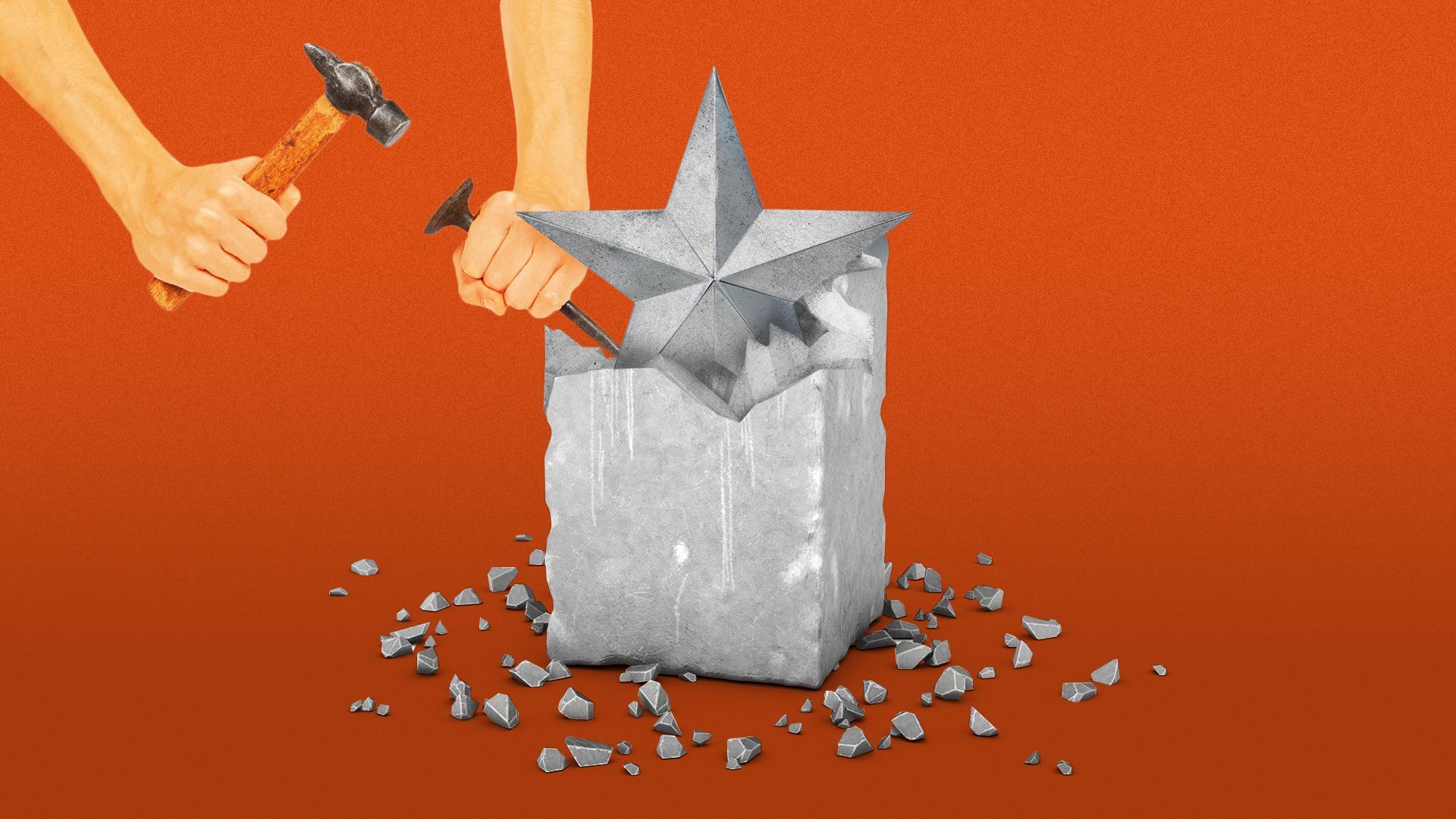 China will now limit how much battery metal it exports, potentially casting a cloud over the future of the globe's transition toward electric vehicles.
Why it matters: It's difficult to make an EV today without metal from China. Now, that country is using its mineral advantage to protect itself amidst escalating global conflicts.
Threat level: It's too soon to tell. This announcement might derail companies' manufacturing lines all over the world… or it could have a minimal impact on EVs.
Catch up fast: China's Ministry of Commerce announced Friday it would require foreign companies to apply for permits to receive shipments of raw and synthetic graphite starting Dec. 1, citing national security concerns, per state media reports.
Between the lines: China's move will impact the EV landscape depending on what regulators ask of companies in exchange for export permits and how long it takes for permits to be issued.
"It's not an outright ban… It's too early to draw conclusions," said Caspar Rawles, chief data officer at Benchmark Mineral Intelligence. "[But] it could be a significant event if the first permits [are] in 18 months."
The intrigue: China's move suggests a "direction of travel [towards] worsening relationships" in a way that could make it "more difficult to secure" metals for batteries, Rawles said.
Of note: The Biden administration was already investing heavily in the U.S. getting graphite from at least one country outside of China: Mozambique.
What they're saying: The White House is "assessing the measure and its potential effects," National Security Council spokeswoman Adrienne Watson said in an emailed statement.
Meanwhile, China hawks in Congress see the graphite restrictions undergirding the need for further U.S. policy actions.
"This announcement reinforces the need to develop, together with our allies and partners, resilience in our critical supply chains to defend ourselves from this type of coercion," said House China select committee chairman Mike Gallagher in a statement.
Albert Gore III, executive director of ZETA, a U.S. trade group that represents EV companies and mining firms, told Axios this news should bring about more investments in mining and metals projects outside of China, including in the United States.
"The impact will be a stronger incentive to accelerate the development of our domestic upstream production capacity and that of our trusted trade partners," Gore said.
Go deeper